Naomie Saidy graduated from Burgard High School in Buffalo unsure of what she wanted to do for a living. She had worked a couple of office assistant jobs but hoped to pursue a more rewarding career.
Fortunately, a teacher had assigned her to explore the Northland Training Center website to see what the school had to offer. She took "a leap of faith" and applied for pre-enrollment. Soon after graduation, she got a call from SUNY Erie Community College about joining its Northland-based mechatronics program.
"It was new to me, but it sounded interesting, so I decided to venture out and try it," said Saidy, 20. She started the one-year program last fall and is on track to earn a certificate in May that's almost certain to land her a job in a growing employment sector in Western New York and beyond.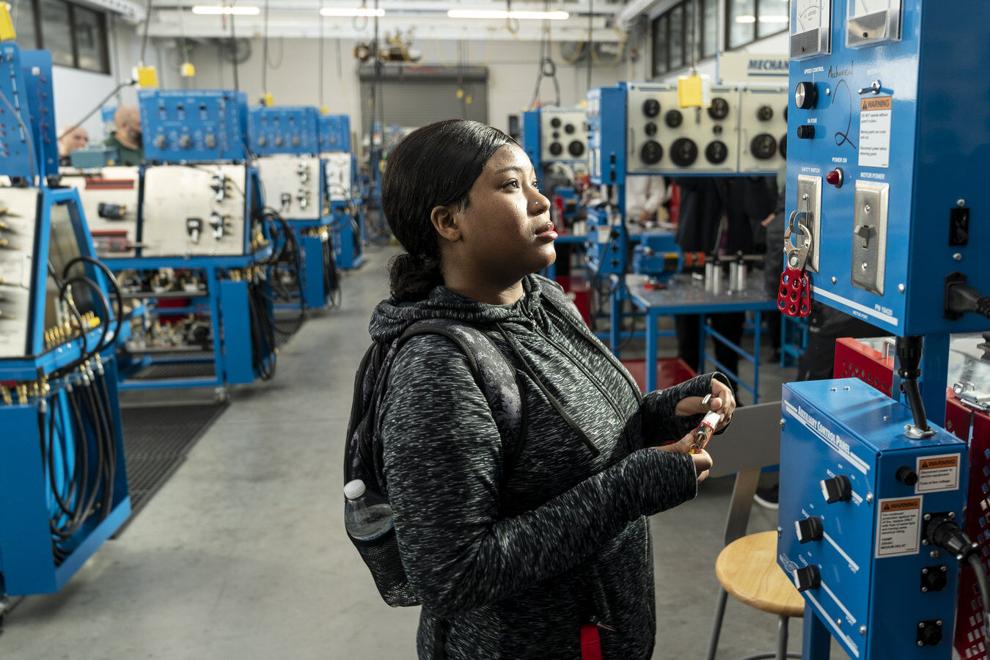 "Mechatronics" is an emerging field that combines mechanical, electrical and computer engineering skills to produce workers who can slide right into advanced manufacturing jobs at companies like Tesla, Moog, General Motors and Buffalo Manufacturing Works.
The skill set also includes hydraulics, pneumatics, robotics and experience with other state-of-the-art tools that support advanced manufacturing.
"Employers love this program because they are not getting someone with just mechanical or just electrical engineering skills, they are getting people with an aptitude for both," said ECC mechatronics instructor Peter Gullo. "Students love it because they can be done in one year and get well-paying jobs right away."
Despite ECC's struggles with declining enrollment, its mechatronics program is thriving and expanding. The program is in its fourth year, and this spring will reach over 200 graduates, most of whom are snatched up by employers "as fast as we can produce them," Gullo said.
The program's numbers surpass most higher education benchmarks: an attendance rate of 90%, a retention rate of 85% and a job placement rate of 85%, said Northland President and CEO Stephen Tucker. Northland partners with 25 Western New York companies that work with its career counselors to on-board students and, in some cases, help them continue their education to advance their careers.
ECC and Northland are currently piloting a two-year associate degree in mechanical engineering technology, "a continuation of mechatronics" that currently has 30 students in its second year, Tucker said.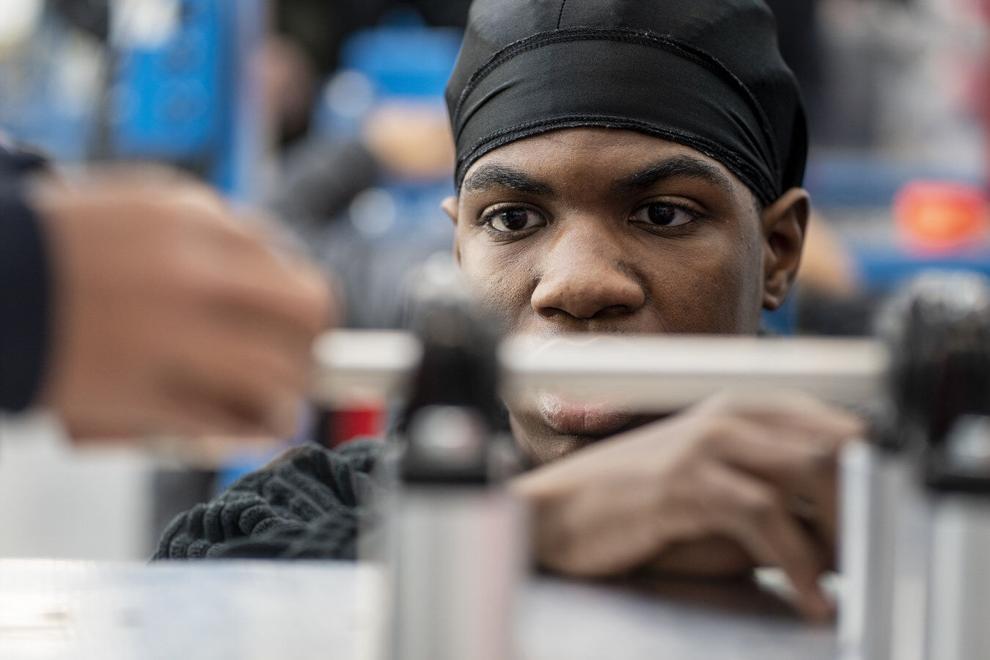 Northland, which also partners with Alfred State University to offer welding, electrical construction and machining programs, was founded 10 years ago as part of the state's Buffalo Billion workforce initiative to address a projected shortage of 20,000 manufacturing workers due to retirements alone.
"We needed a pipeline to fill these jobs, and many young people are still unaware that these are growing fields where you can start at $40,000 to $50,000 a year and end up earning $75,000, $80,000, $90,000 a year," Tucker said.
To make it easy for students to go to school – or go back while working – ECC offers four classes a semester and, instead of taking all four over 15 weeks, students take two the first 7½ weeks and two the second. It also offers classes in three shifts – 9:30 a.m. to 1 p.m., 1 to 4:30 p.m. or 5:30 to 9 p.m. – as well as Saturdays, Gullo said.
Students are grouped into cohorts of 15 to 20 for the year so they learn to work in teams. There are 75 students in the mechatronics program this year.
Key to student success are wraparound services that Northland provides with help from its partner institutions, Tucker said.
Students are assigned career coaches who assist them with any barriers that arise, such as transportation, child care, mental health, substance abuse, housing or food issues as well as academic support like tutoring.
"We even have an emergency fund so that, if your car breaks down or you can't pay your rent, we can give you $500 that you don't have to pay back," Tucker said. "We also have a placement team to place people in jobs. At our hiring events in April and November-December, we have about 50 companies here to talk to our students about job opportunities."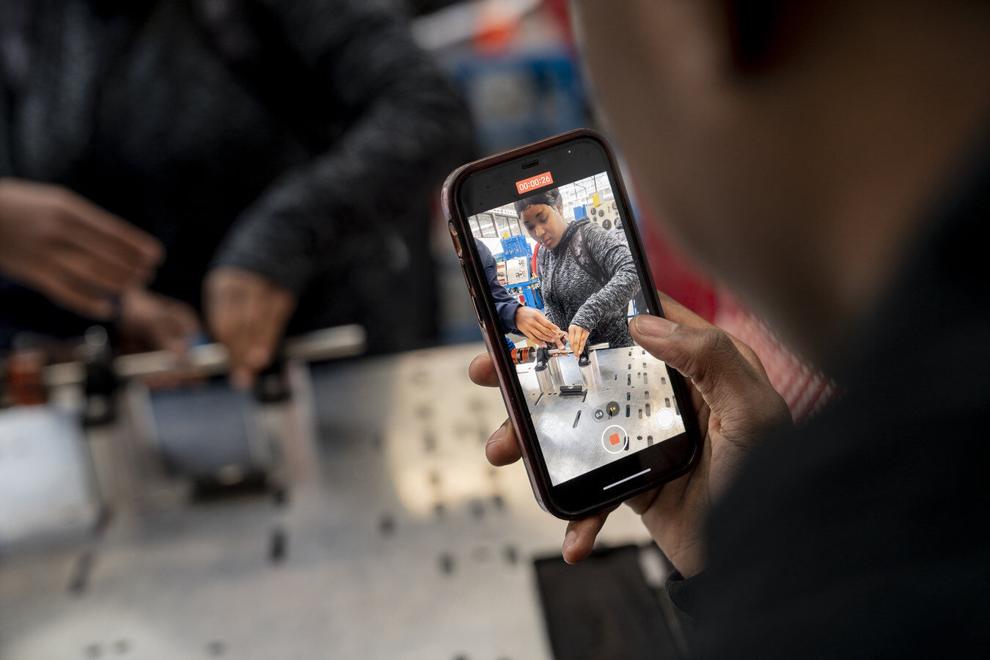 ECC Provost and Officer-in-Charge Adiam Tsegai said support for "the whole student" empowers students to pursue their dreams.
Vanessa Hall, 36, who joined ECC's first mechatronics class in 2019, is now an executive associate for the Buffalo Niagara Manufacturing Alliance and a member of the first MET class about to earn her associate degree this year.
Hall said she interned as a bus mechanic at the Niagara Frontier Transportation Authority and as a technician at Harmac Medical Products before landing her BNMA job, which involves assisting B2B relationships between manufacturing companies.
She said Northland helped her with academic assistance, mental health counseling and, now, financial planning to buy a home.
"I told my career counselor that my ultimate goal is to own a home for my children (ages 1 and 13)," she said. "He said, 'Let's sit down and work on a budget.' "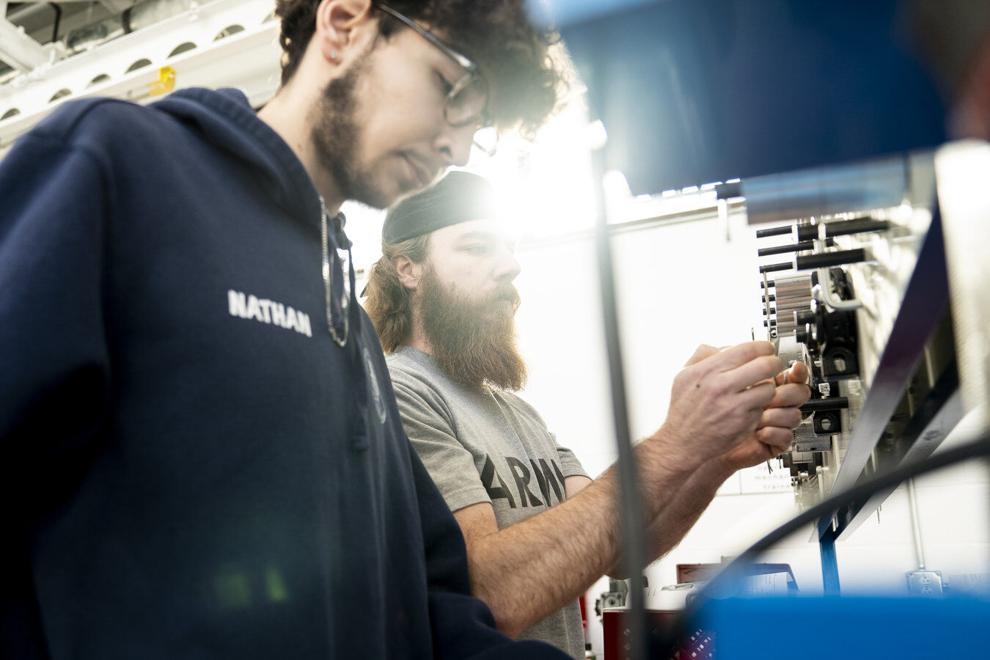 Jeremy Bauer is also a returning student studying mechatronics on the GI Bill. He graduated from St. Mary's High School in Lancaster and attended Medaille University for a year and ECC for two before his four-year stint in the Army.
Since his discharge in 2018, he's been working for the U.S. Postal Service, where a co-worker told him about the mechatronics program. His goal is to work on programmable logic controllers, the industrial computers the post office uses to sort mail.
"This will take me into a job that I can feel more accomplished doing," he said.
Carmen Toledo-Castro is taking mechatronics to change her career path at age 36. For 21 years while raising her son, she worked as a personal care assistant for mental health patients. Now she wants to pursue her interest in mechanics and electronics.
"I do my own car repairs and I do electrical work for my house," she said. "I am cut out for this."
Toledo-Castro said her wife and son have also enrolled at Northland to study welding through Alfred State. She trusts that Northland will place her in a good job later this year.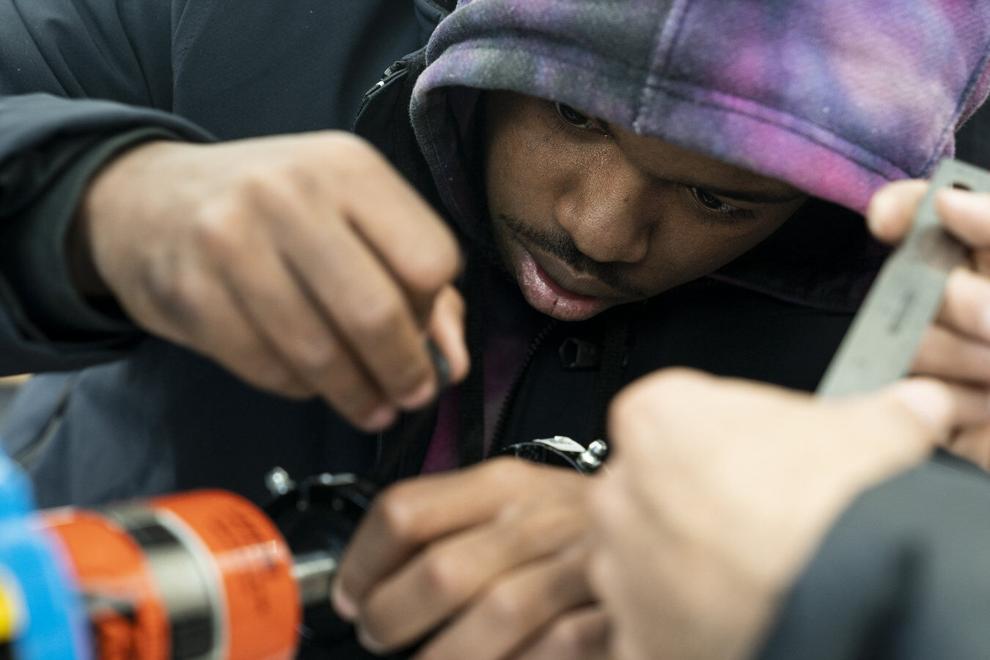 "When I came to their job fair, I was overwhelmed by how many opportunities are out there," she said.
As for Saidy, she's working at Sam's Club while learning about a world of work she hadn't known existed, even while attending a vocational high school.
"I'm a little disappointed that I didn't take advantage of classes like welding in high school," she said. "But I'm grateful to be able to do these programs now. They are really flexible here and they work with you, and that's something I really appreciate."