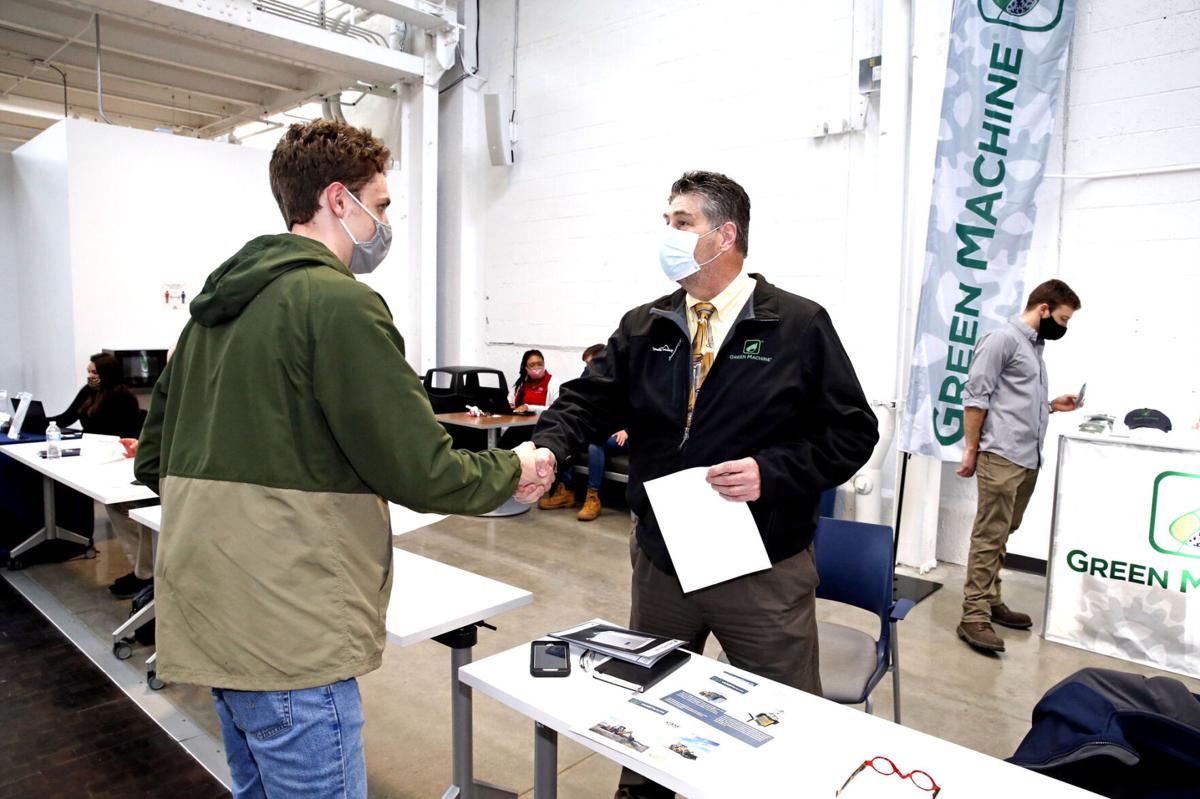 Business is booming at Bestar-Bush's Jamestown factory.
But finding workers to help meet the demand for its products is another matter.
The company, which specializes in ready-to-assemble office furniture, is looking to hire about 50 employees for manufacturing jobs, and another 20 people for office positions.
"On the factory side, we're just not finding them," said Angie Turner, the human resources director.
It's a common refrain among many area manufacturers: the demand for what they make is robust, but finding workers to hire is difficult.
That was the case before the pandemic, but the issue hasn't gone away, even with higher unemployment now. The local jobless rate was 7.3% in March, compared to 5.2% in March 2020, when the pandemic started to take hold.
Manufacturers and other employers are trying different ways to hire and keep employees. Some are offering signing bonuses, expanding their recruitment efforts, or paying greater attention to retaining the workers they bring aboard. 
Tops Markets for instance, is hiring to fill about 100 positions at its Lancaster warehouse, and attached hiring bonuses of $2,000 or $2,500 to some of the positions, where pay can start at $17 an hour.
And NOCO has about 50 job openings in its operations across Western and Central New York regions, at both the company and its recently acquired Shanor Electric Supply.
Locally, manufacturing has held up stronger than most sectors throughout the pandemic, especially compared to the job devastation in the hospitality industry.
Why can't manufacturers find the workers they need? Companies and people who track the sector cite different factors:
• Increased unemployment benefits as a financial disincentive. The federal government's $300 weekly bonus on top of state unemployment benefits will remain in place until Sept. 6.
• Workers worried about contracting Covid-19 on the job, or facing challenges at home, such as caring for older relatives, or children attending school remotely for part of the week.
• A smaller pool of refugees available to hire.
• Workers' perceptions about manufacturing jobs, which typically aren't the noisy, dirty occupations of years ago.
Peter Coleman, president and CEO of the Buffalo Niagara Manufacturing Alliance, estimates the region has 3,000 manufacturing jobs going unfilled. And as older workers move toward retirement, not enough newcomers are following them into the workplace, he said. A national study just released said there are about 500,000 manufacturing job openings across the country.
The lack of available workers has a ripple effect, Coleman said.
"When we can't fill our existing workforce with the demand that we have, we can't grow and we can't innovate," Coleman said. "Everybody's so focused on fulfillment and delivery that they can't focus on growing their business, which makes our manufacturers weaker in the global economy."
Bestar-Bush experiences the challenge on a daily basis.
The company's ready-to-assemble office furniture products are ideal for a time when so many people are working from home.
Since January, Bestar-Bush has brought in 110 people either through temp agencies or direct hires. Only 40 of them are still at the company, a retention rate of 36%, Turner said.
Bestar-Bush has tried to get at the reasons for the high turnover. In some cases, employees decide manufacturing work isn't what they thought it would be, Turner said.
"Sometimes temps just walk off the job and you don't know why they left," Turner said.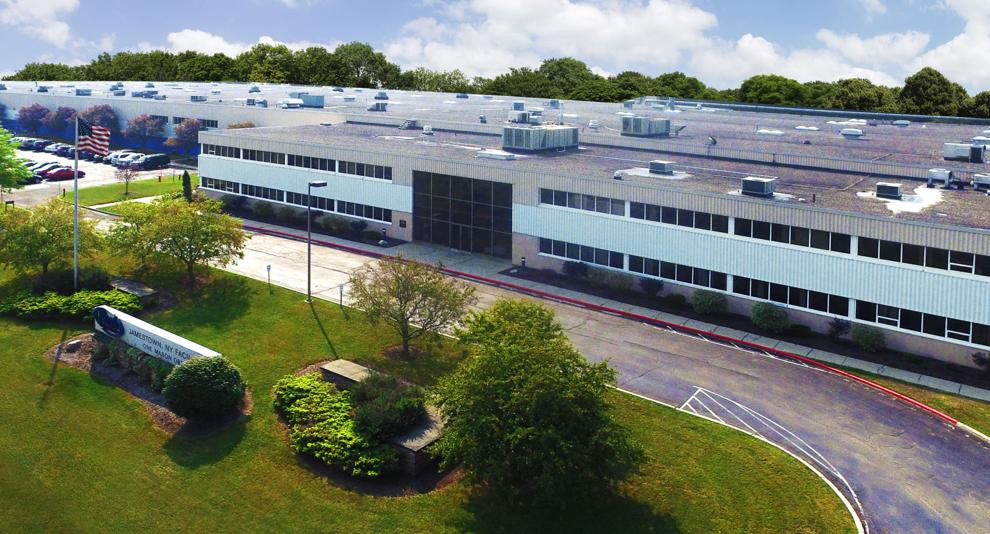 Other workers expect to make more money from the start. But Turner said the plant's higher-skilled jobs are often filled by workers who are promoted from entry-level pack and assembly positions.
"From there, we see their promise, or they have initiative and they want to learn more and they want to make more money," she said. "That's been a great source of moving people up into the ranks, into the higher-paid, more-skilled positions. And of course, we'll train internally."
Manufacturers are facing more competition for entry-level workers at the lower end of the wage scale, as a wider variety of employers move toward paying $15 an hour or more, and offer signing bonuses. Workers have more options for the type of job they want while earning similar pay.
A study by the Manufacturing Institute and Deloitte said warehouse and distribution jobs are increasingly vying for the same workers manufacturers often attract. The study said entry-level manufacturing jobs average $15.55 per hour, which was double the federal minimum wage. But in a tight labor market, some employers are willing to go higher than that amount. Bank of America, for instance, has boosted its minimum wage to $20 per hour.
Average weekly wages for manufacturing workers, which measures hourly pay and hours worked, rose at an annual rate of 2.4% during the third quarter to nearly $1,250 a week, trailing only weekly wages in the financial services and wholesale trade sectors locally. But wholesale trade wages rose 14% during the same 12-month period, while financial services wages grew by almost 6%, according to federal wage data.
Bestar-Bush tries to persuade workers that they can move up to higher-paying jobs with benefits if they stay, instead of jumping to a job with a different employer that might pay a dollar an hour more, but lacking in benefits or a career path.
"You can get up to $15, $16, $18 an hour in a short period," Turner said. "A lot of it is showing up and attitude. Superintendents say they can do a lot with someone who shows up and has a good attitude."
Rather than just gripe about the churn rate, Bestar-Bush is trying to do something about it.
The company contracted with Kranky Plate Productions to produce videos of its manufacturing operations. That way, applicants can see for themselves what the manufacturing operations look like before ever stepping on to the production floor. They can also see the safety protections in place.
Bestar-Bush is also trying to engage its new workers more. The company connects them with a workplace "buddy," a more-experienced employee who can act as a guide and a confidant. After 30 days on the job, human resources invites the new hires in to talk about what they like and don't like.
"Those are all conscious things we did because of the problem," Turner said.
And then there's just showing appreciation, she said. "Treating them people nicely, welcoming them, thanking them for showing up that day."
But obstacles remain. After Truck-Lite announced it was shutting down manufacturing at a plant in nearby Falconer, Bestar-Bush received permission to set up a recruiting table in the cafeteria. Bestar-Bush even sent an employee who used to work at Truck-Lite to talk to potential hires.
There weren't many takers. Some of the workers said they were content to collect their severance and stay home for a while, particularly if they had children who were learning from home.
"There's just a lot of factors working against us," Turner said.
Sumitomo Rubber USA's tire-making plant in the Town of Tonawanda is trying to fill about 40 jobs, said Paola Palm, talent acquisition recruiter.
"Our most challenging positions are for general production," Palm said. "It appears the largest obstacle is the motivation people have, or don't have, to get back to work."
Palm said Sumitomo has recently seen an uptick in candidate interest and application. And the company is starting to use new approaches, including grassroots marketing, to reach more candidates. The hiring push comes amid the backdrop of a $122 million investment that parent company Sumitomo Rubber Industries is making in the Tonawanda operations.
Coleman, the head of the manufacturing alliance, is looking for ways to help manufacturers get the word out about hiring. He would love to see a push encouraging displaced restaurant and hospitality workers get retrained for manufacturing jobs.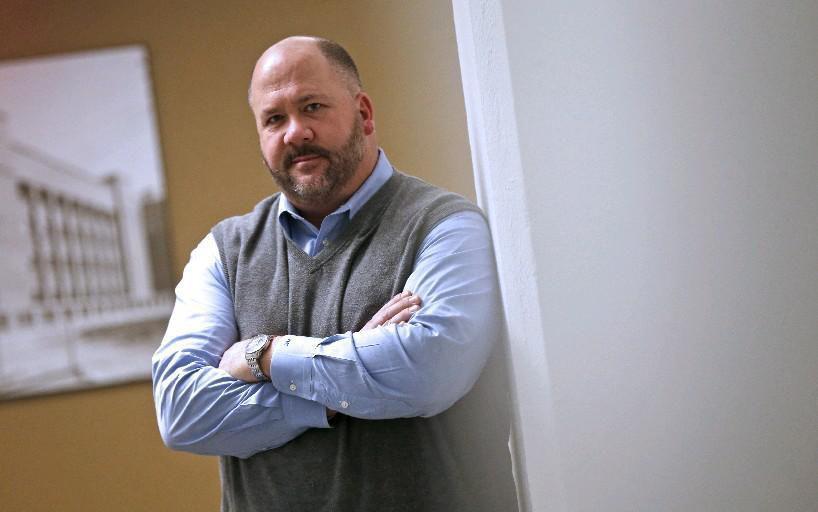 "It needs to be a massive marketing campaign, I think, by the state or by economic development agencies to identify the opportunities that exist in the sector," he said. Most manufacturers are too small to pull off that sort of campaign on their own, Coleman said.
Some manufacturers have found success hiring refugees in the Buffalo area. But that talent pipeline has slowed in recent years. President Biden announced he will increase the cap of refugees admitted to the United States this year to 62,500, from the 15,000 per year cap during the Trump administration.
Coleman said a shortage of manufacturing workers on the payroll not only limits the economic impact on the region – it impedes a company's ability to staff up in other parts of the business. Everything starts with how much a company is able to produce and sell to customers.
"It's not just that person's wages, but the sales and general administration that they support, the engineering," he said.
The Northland Workforce Training Center has training programs aimed at graduating students with the type of skills manufacturers have clamored for, while providing job opportunities for people from disadvantaged backgrounds.
The workforce center recently hosted a job fair for its own graduates and students. About 50 companies from the manufacturing and energy sectors participated, including Viridi Parente. The "green technology" company is based inside a former American Axle and Manufacturing plant on East Delavan Avenue.
Viridi Parente plans to hire 30 to 40 people this year and "a significantly higher number" next year, said Jon Williams, the company's chairman and CEO.
Williams said the hiring fair was a great opportunity to meet face to face with Northland graduates and students. He noted that a number of the prospects live close enough to Viridi Parente that they would be able to walk to work if they are hired.
Coleman hails the work that the Northland center and its leader, Stephen Tucker, have done to develop more skilled workers. Coleman also sees opportunities to attract people who don't enroll in those programs but still are interested in getting into manufacturing through entry-level positions.
Manufacturers struggling to find takers for jobs isn't unique to Buffalo Niagara region.
"Throughout the executive interviews conducted during this year's study, a resounding distress signal kept repeating itself: 'We can't find the people to do the work,' " the report said.
The report listed the three most-cited reasons so many manufacturing jobs are going unfilled: new entrants having different expectations for jobs and careers, lack of attraction or interest in the industry, and retirement of baby boomers.
"With so many open jobs in manufacturing, we are uniquely positioned to welcome emerging and displaced workers into rewarding and meaningful careers," said Carolyn Lee, executive director of the Manufacturing Institute.
Closer to home, state Labor Department statistics for March showed manufacturing employment in the Buffalo Niagara region fell 3% from a year earlier, to 50,900. But Timothy Glass, a regional economist, expects those numbers will be revised upward, once more data is collected, given how strong the sector has performed.
"Manufacturing is pretty resilient," he said. 
Glass said employers in a variety of industries are challenged finding workers, "in manufacturing moreso."
"It's a multitude of issues," Glass said. "I think when things start smoothing out is when people start feeling more comfortable."
At the same time, he said, manufacturers are eager to tap into pent-up demand from their customers.