M &T Bank poured nearly $58 million into its tech hub at Seneca One tower.
Now the bank is looking ahead to filling up the sleek office space with employees, and supporting tech sector growth in the Buffalo Niagara region as a whole.
The bank on Wednesday officially unveiled its tech hub, which occupies 11 floors inside the tower, plus two large floor plates in the pedestal. M&T will use the tech hub as a focal point for innovation and collaboration among employees as well as with other tech-minded companies.
The pandemic has delayed the bank's plans to move employees into the tech hub in large numbers. M&T next month plans to bring in small teams of employees, on a voluntary basis, to test the new office space.
Long-range plans call for 1,500 M&T employees working there, and the bank is steadily building up its tech workforce to support its goals, said Rene F. Jones, the bank's chairman and CEO.
M&T wants the tech hub to have an impact far beyond its own business operations. Bank officials see the hub helping to grow the tech sector alongside partners, and making the region more competitive for top tech talent.
"Our view is really simple. The modern-class workers, while they're happy to solve banking problems, they actually don't care what types of problems they're solving," Jones said. "They'll solve health care problems, problems with manufacturing. And in order to do that, they want to be in a place where there are people like them, where there are other people solving problems, regardless of what the industry is that they're working in."
A different kind of workplace
The tech hub has no private offices, and favors open space and clear line of sight over walls. Employees will work together in clusters of workstations, so they can collaborate with each other and with neighboring teams.
There are also lots of informal places for employees to work together away from desks. That change of perspective can sometimes help lead to a solution, said Mike Wisler, chief information officer.
The tech hub will also present opportunities for employees to get feedback on their work. 
"This will be a place where we'll bring customers in and literally observe them using an ATM, we'll literally observe their experience of opening up a checking account," Wisler said. "Through that observation, we'll recognize that maybe our inside out intention didn't necessarily meet their needs, and quickly adapt and evolve."
There's also an arcade for employees, complete with an M&T-branded bubble hockey game. 
Attracting tech companies
M&T has played a supporting role in helping attract companies to Buffalo and to the revitalized Seneca One, under developer Douglas Jemal's ownership. The tech hub is expected to enhance Buffalo's appeal to those business prospects.
"When someone is interested in kind of touring cities, what we're finding is they might be looking at 10 or a dozen cities," Jones said. "They come to Buffalo and they're able to in one day connect with entrepreneurs, bankers, elected officials, all within 24 hours. And I think they're amazed at how seamless and how open we are."
Wisler said the region needs to build up its tech ecosystem, and the tech hub is a piece of that. 
"We believe that the ecosystem's going to run from Canalside, underneath this building, all the way up to the medical campus," he said. "This is our small part of creating some density around there."
The tech hub can help the region compete for tech talent against traditional spots like Austin, Toronto, Chicago, New York City and San Francisco, Wisler said.
"We need to send the kind of signals to that kind of talent that we get it and that we're that kind of place," he said. "And this is exactly what they expect. This is not just a fancy place to work. This is a place designed for collaboration, this is a place designed for velocity, this is a place designed for agility."
Before M&T settled on Seneca One as its location for the tech hub, the bank reviewed a number of proposals from developers, said Keith Belanger, senior director of corporate services.
One of the bank's most important criteria, Belanger said, was how well the landlord was aligned with the bank's vision for the tech hub. M&T gave Jemal its maximum score – 10 points – in that category.
"In hindsight, we wish we could have given him extra credit, because he's just so aligned with what we're trying to accomplish with our tech hub, not just for the bank but the community overall," Belanger said.
The bank used LeChase Construction of Rochester as its construction manager for the project. About two dozen local contractors worked on the tech hub, including minority- and women-owned companies, Belanger said.
"We want this to be space where you want to go to work in," he said. "If you have a choice between remote work and working in person, you want to come here. I think we kind of hit the mark on that front."
The cost of the project – about $175 per square foot – "was by any measure a bargain" that would be hard to duplicate in another big city, Belanger said.
"It's got an energy and a vibrancy that we believe will make it an attractive place, not just for folks in Buffalo," but also for tech workers who have moved away and would be interested in coming back, said Sonny Sonnenstein, chief information officer for consumer, business and digital banking. 
One of the tech hub's missions is to develop tech talent. The 23rd floor is dedicated to the Tech Academy, a place for current tech workers to sharpen their skills and for newcomers to explore careers in technology, said Sarah Tanbakuchi, senior technology manager.
About 500 people have already enrolled in the Western New York Tech Skills Initiative, which is providing free tech training, currently in a virtual format.
Jones said the tech training is an example of how the hub reaches beyond M&T into the community, by working with a New York City-based organization called General Assembly, to serve as its education partner.
"We would typically spend a few million dollars a year in training, and we would do that in house," Jones said. "But what we decided to do was get General Assembly to be the (organization) that provides those services, so that the same infrastructure can be extended to any company or anybody in our community who wanted to learn about technology."
Photos: M&T Bank unveils Tech Hub at Seneca One
Chairman & CEO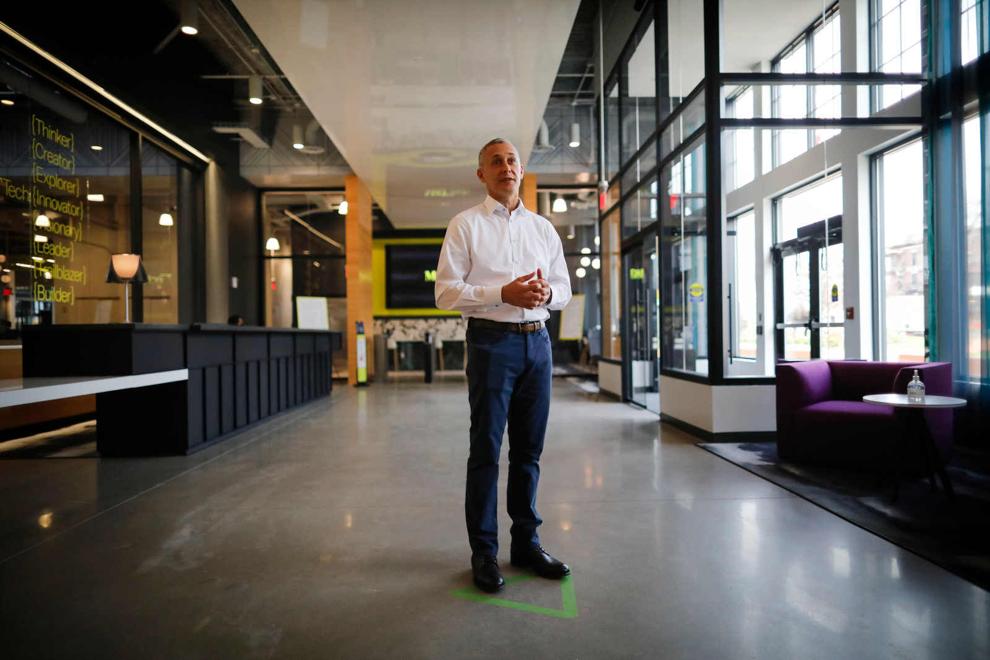 A blend of workspaces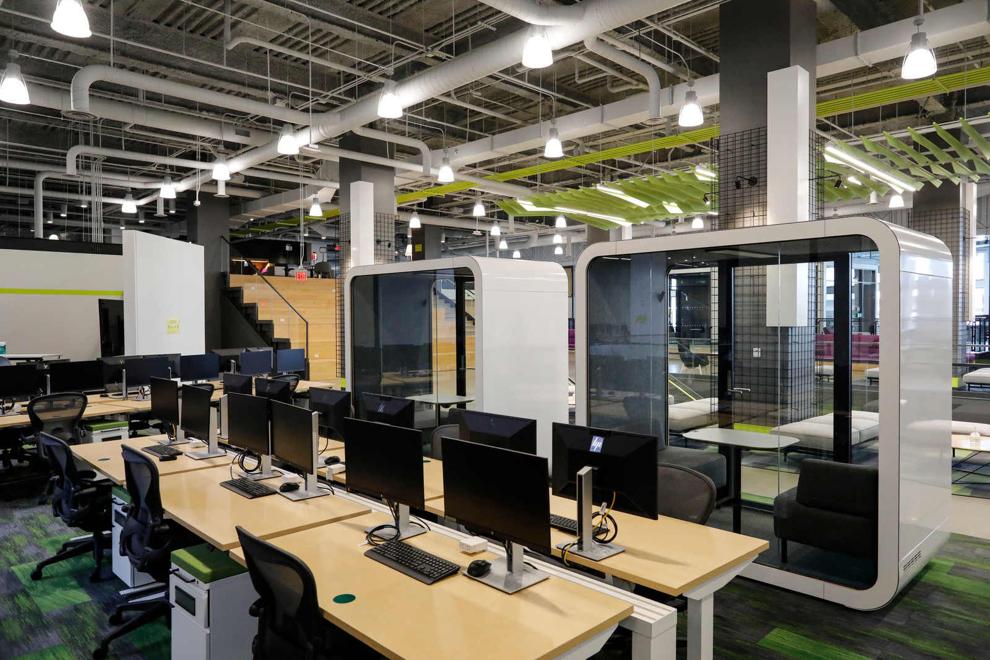 Grand staircase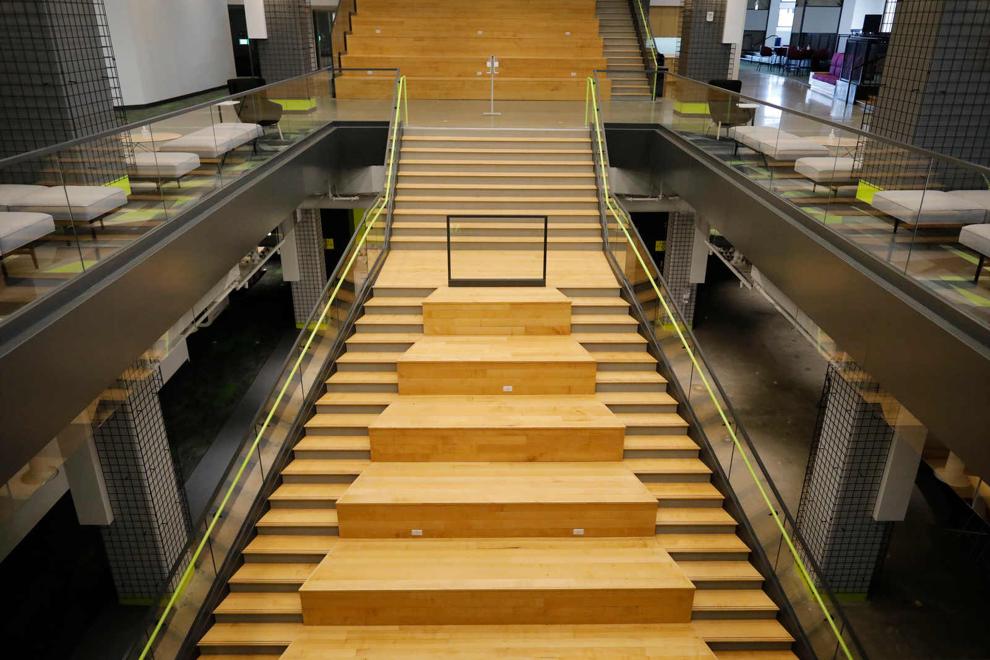 Command Center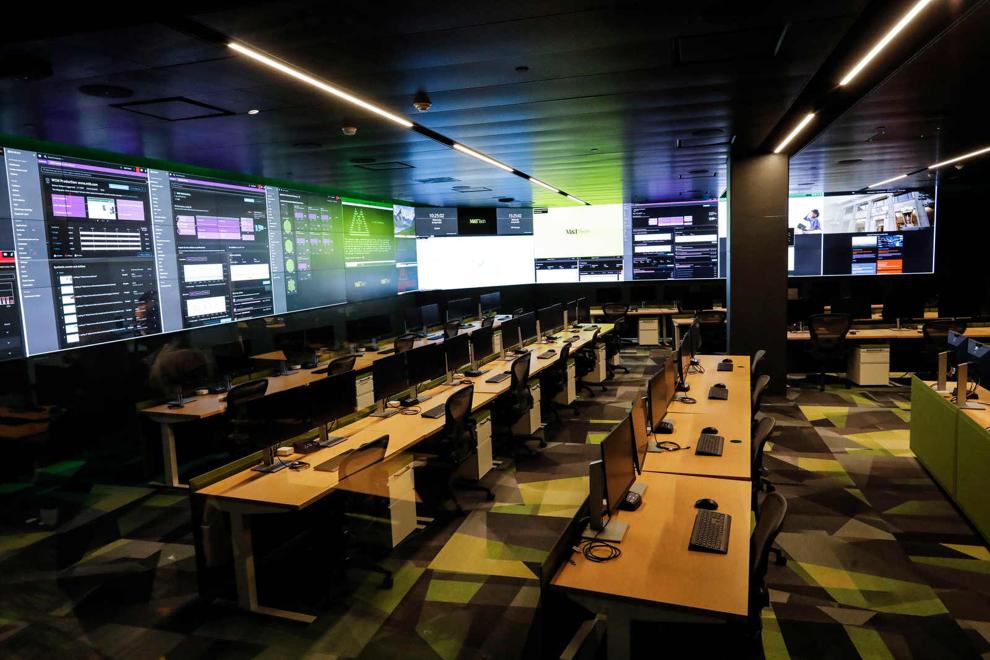 ATM Lab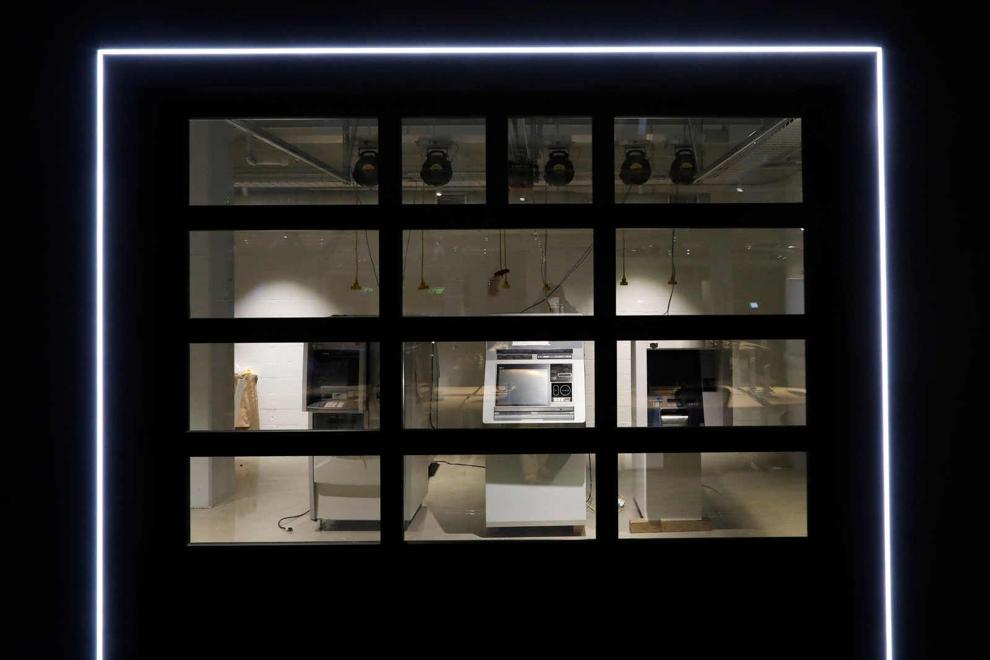 A step up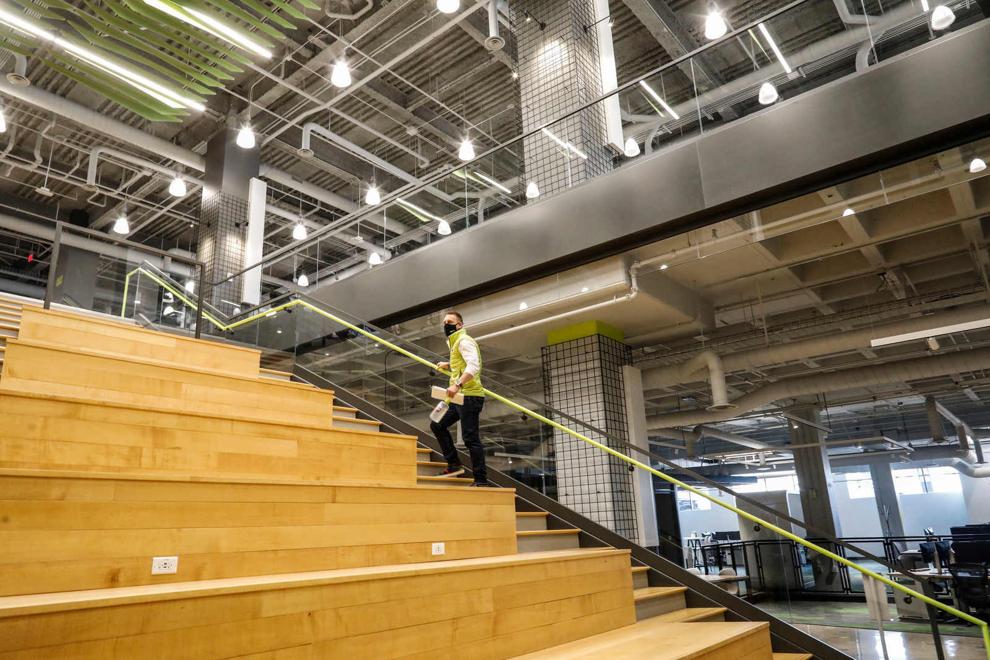 Nontraditional workspace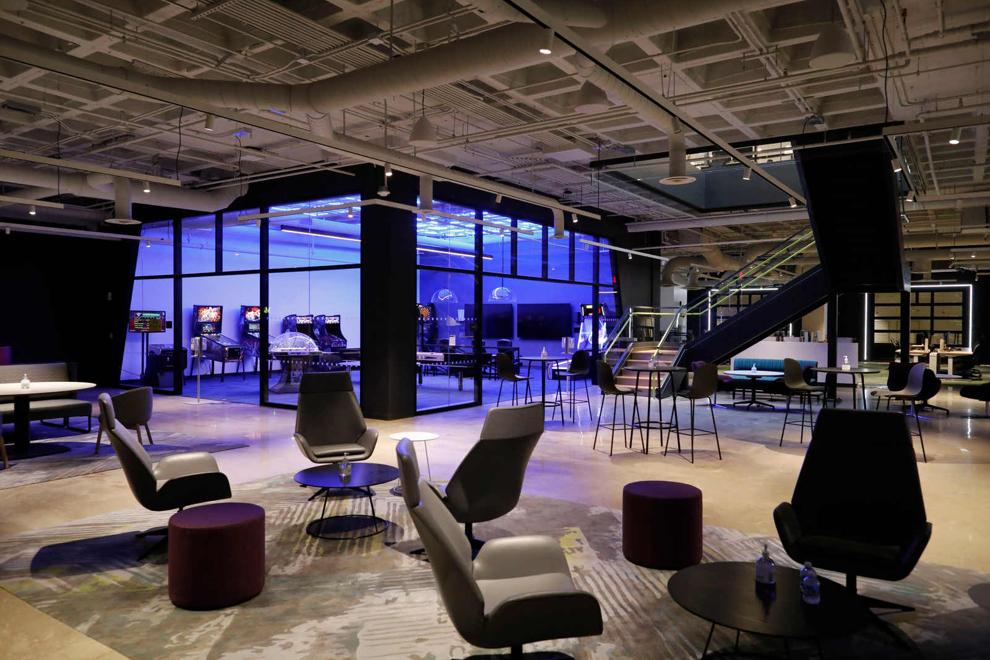 Treehouse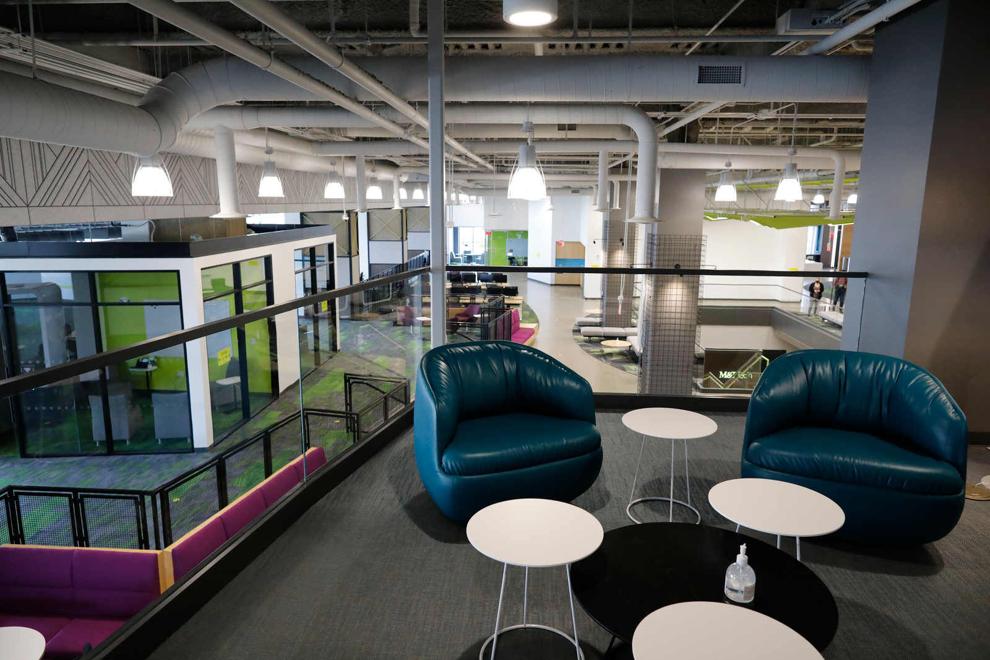 Arcade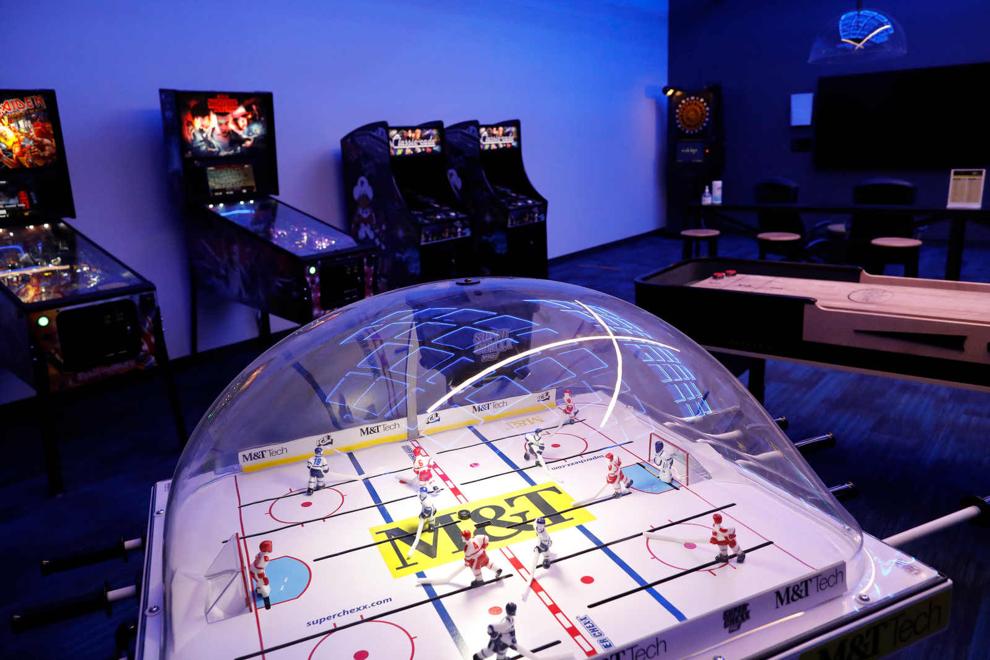 Hole in the wall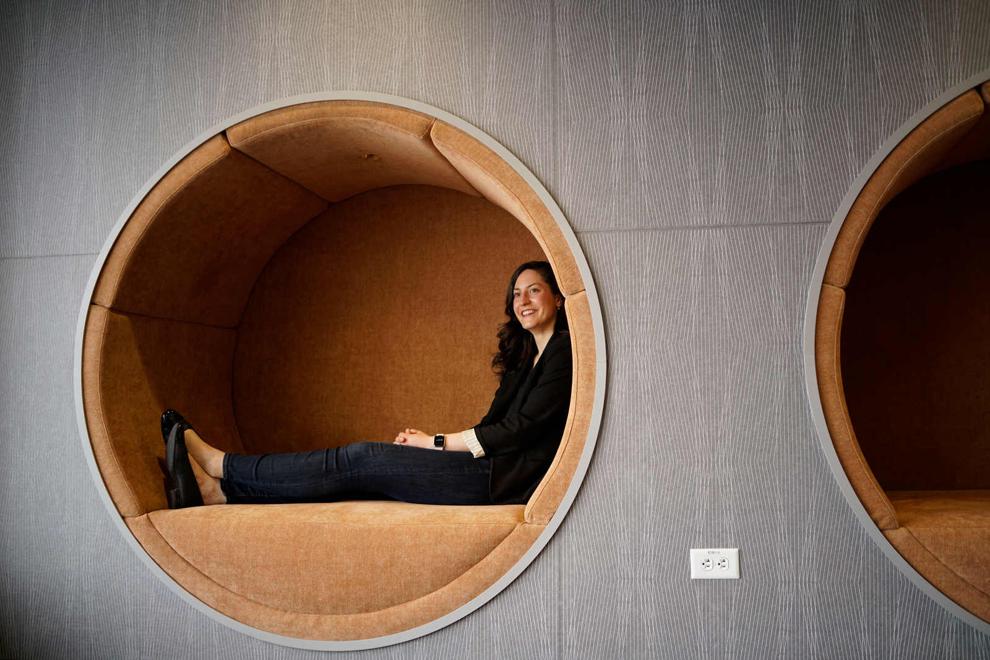 Watch now: Chairman and CEO René Jones welcomes public to M&T Tech Hub
Tech Academy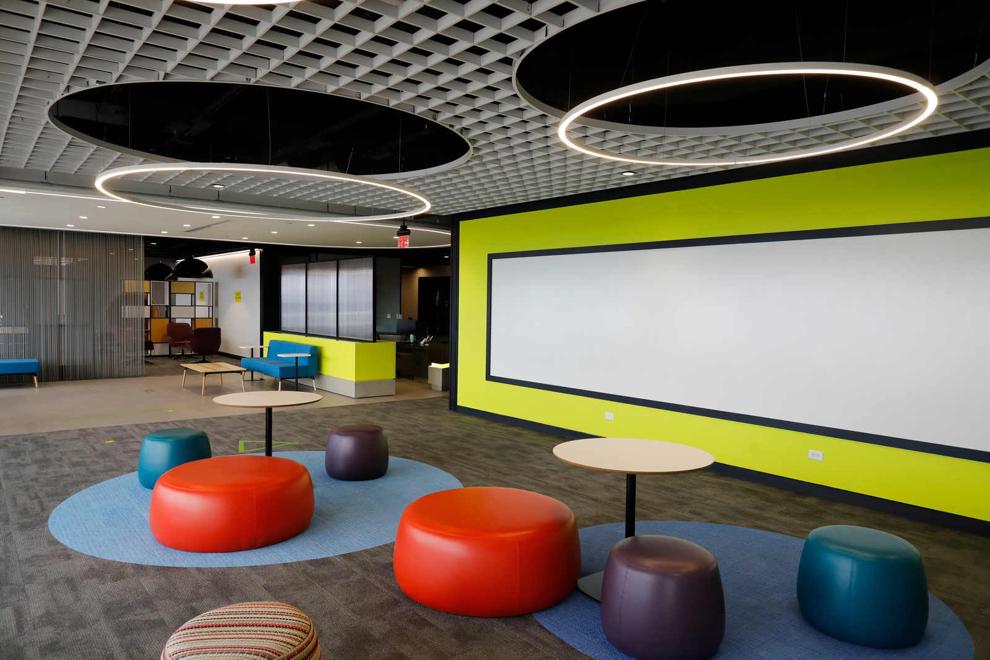 Café style space to work and learn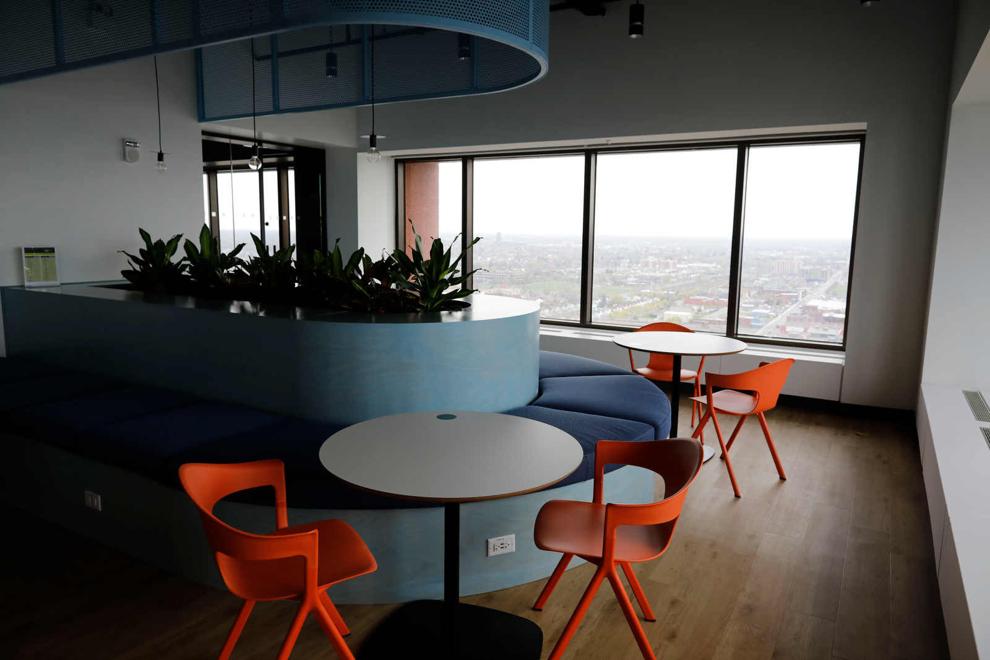 Traditional training, with a view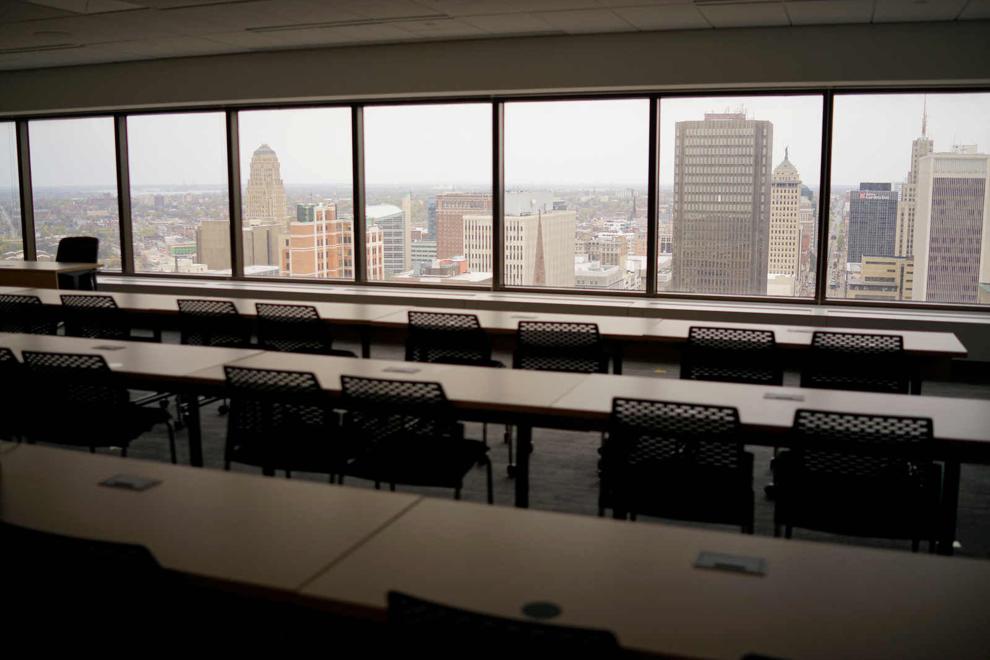 Classic space reimagined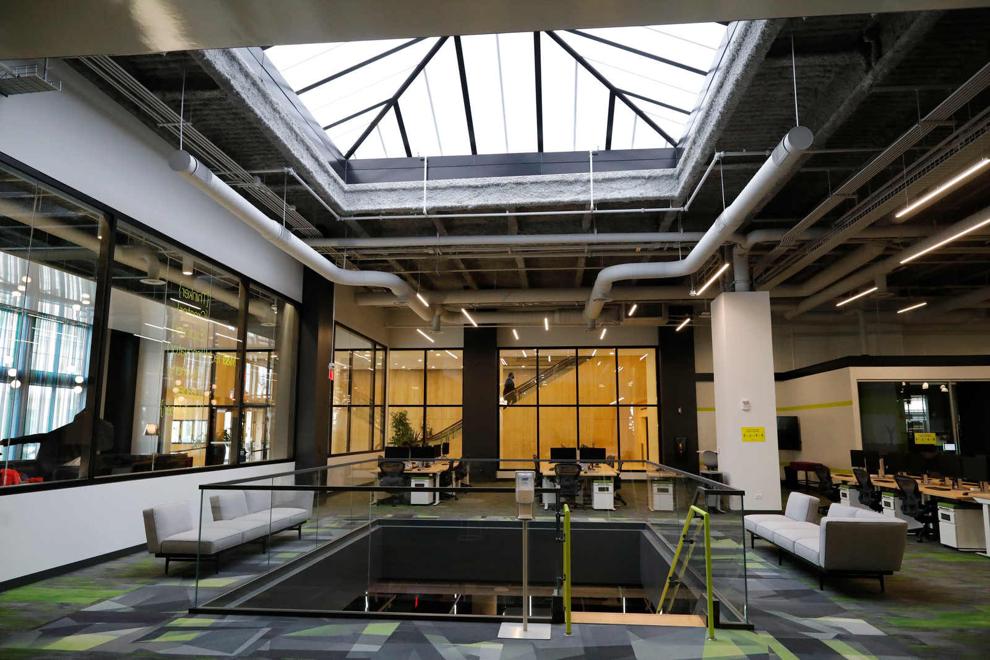 More than stairs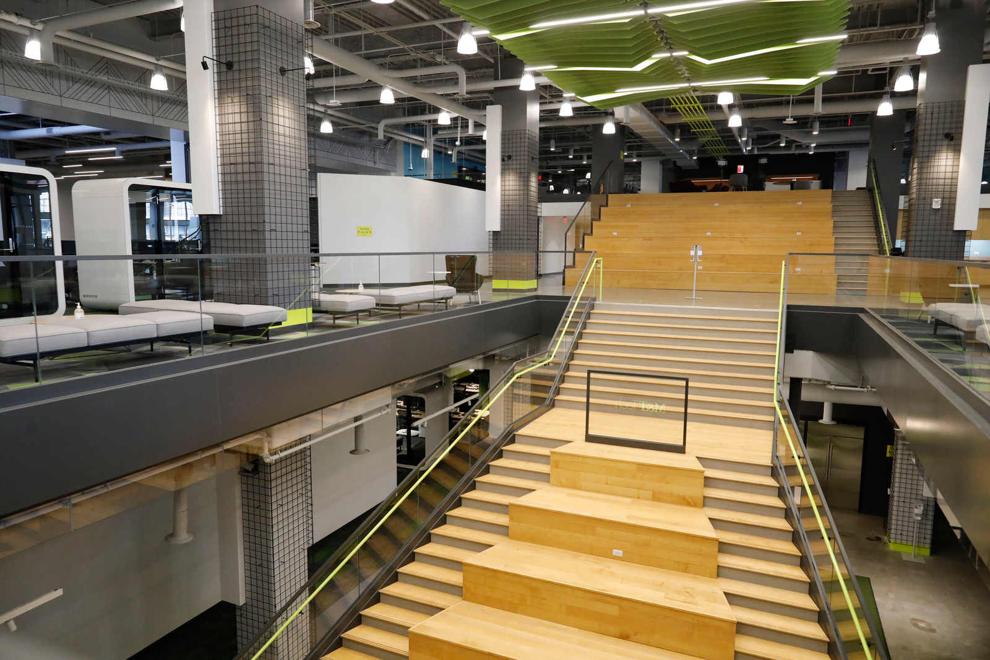 Cozy workspace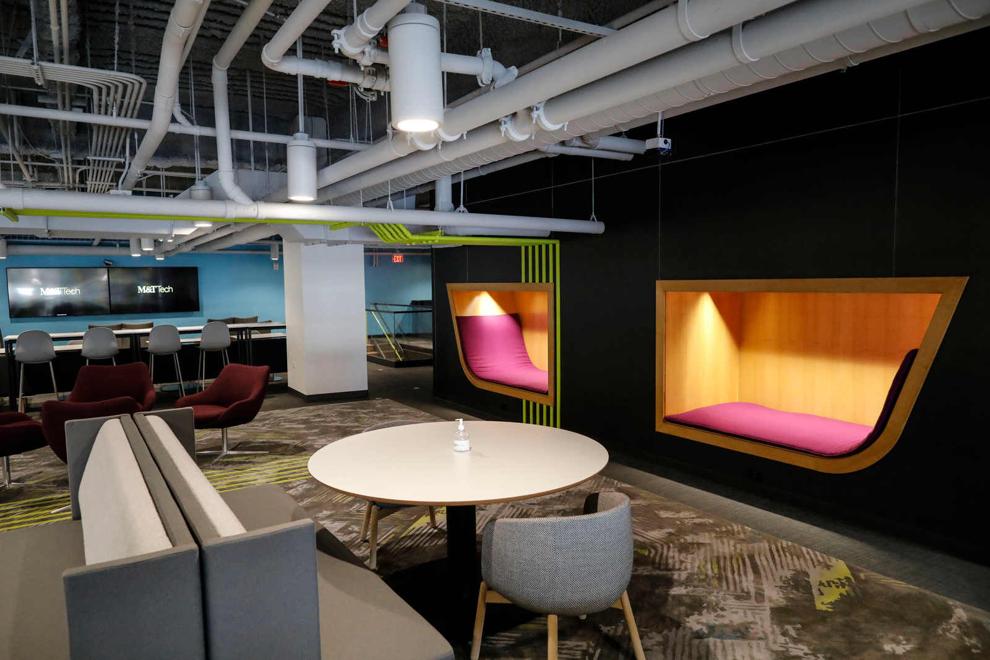 Lower level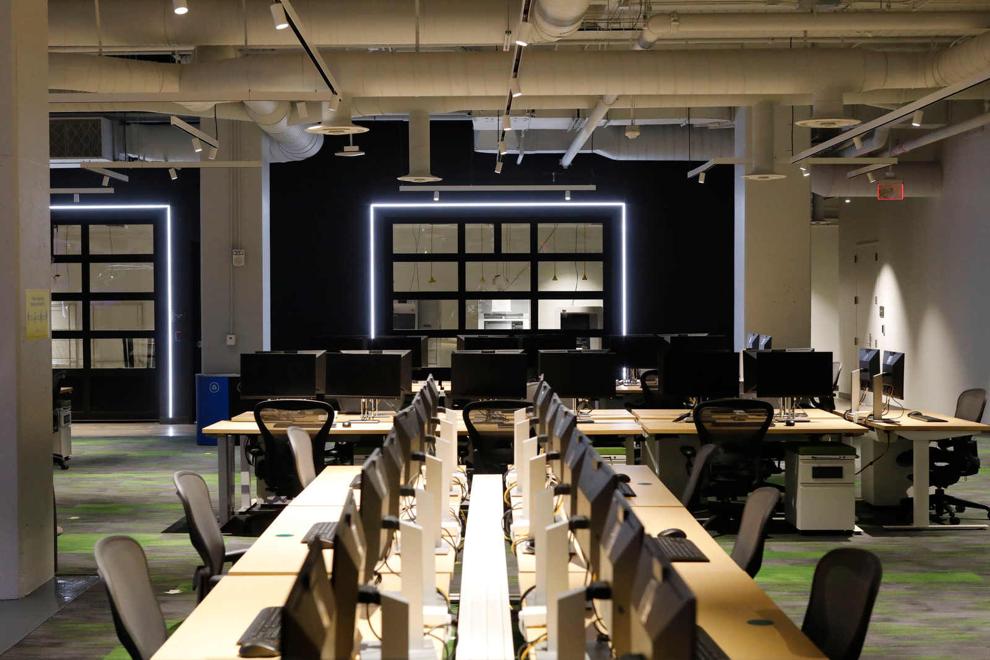 Layers of space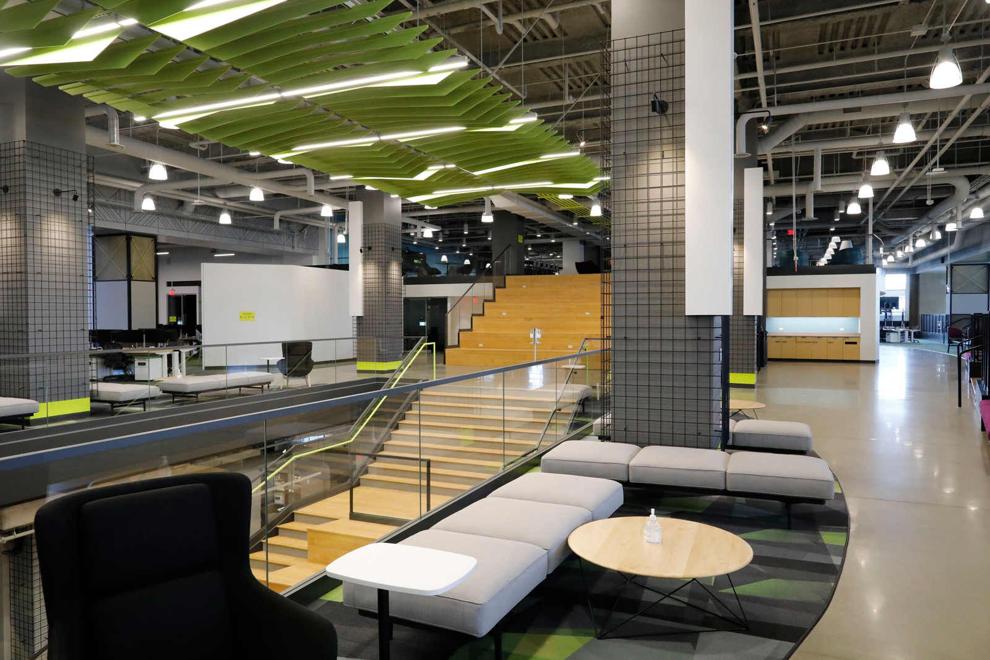 Downtown view