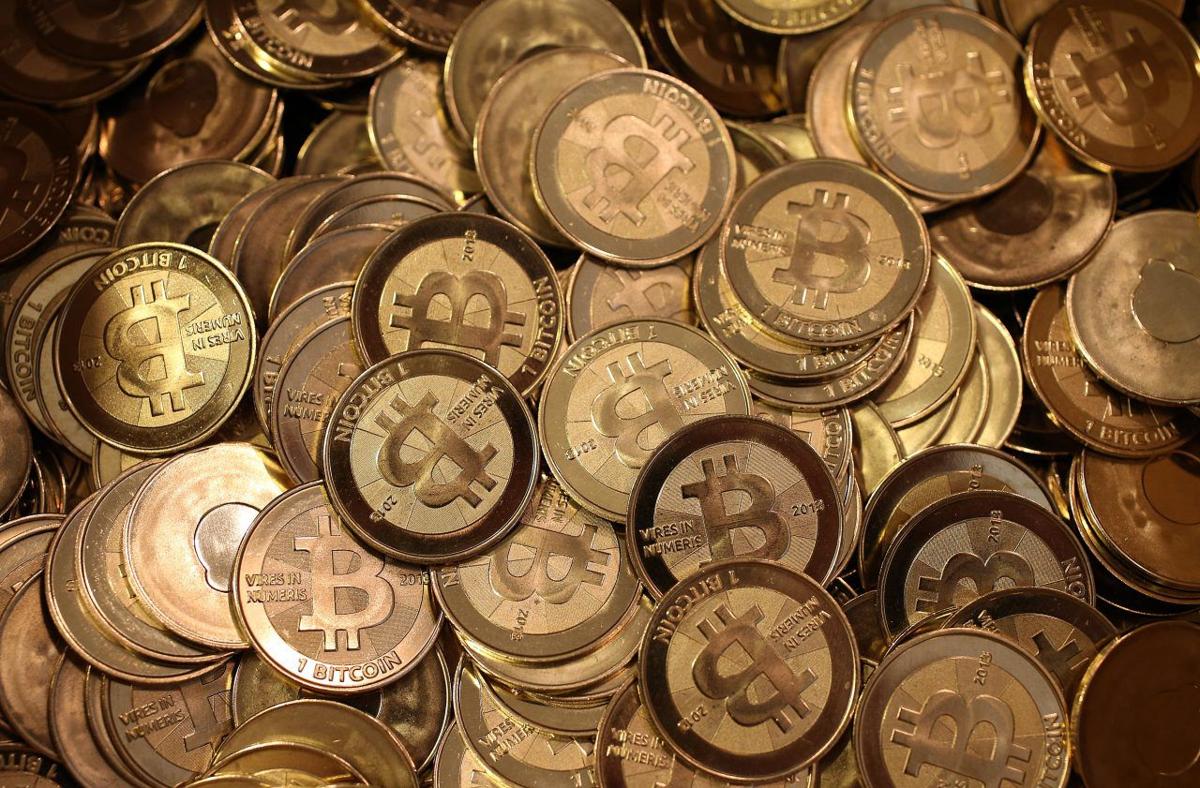 The world of online money is beckoning a Lockport entrepreneur, who will test his computer array in a vacant lot in the town's industrial park.
"That's not the long-term goal. It's just the lowest hanging fruit," Ralph Lewis said Thursday.
The eventual goal for his new company, Drone Energy, is to install a large collection of computers near an underused power plant, which would provide electricity for the computers. The computers then could be used for almost any task that requires massive computing power.
"In the United States, there's a significant amount of power-generating assets that are underutilized or sometimes even lying dormant," Lewis said. "They don't have a constant demand from their local grid."
He is interested in making a deal with Lockport Energy Associates, operators of a natural gas-burning co-generation power plant next to the industrial park, to place 20 to 30 large shipping containers stuffed with powerful computers at the plant. Lewis said they would enable the power plant to operate at full capacity more often than it does now.
The energy company didn't respond to a request for comment Thursday.
For his demonstration project, Lewis will place his computers in a shipping container, 20 feet long, 8 feet high and 8 feet wide, on a 2-acre lot.
He will connect it to the Internet and try to show how his prototype works while cashing in on transactions in cryptocurrency. Bitcoin is the best-known of the cryptocurrencies.
"Cryptocurrencies take a lot of energy to run," Lewis said.
The Town of Lockport Industrial Development Agency voted Thursday to give Drone Energy a $500, 30-day lease on a lot for the test of Lewis' patented "modular smart-grid technology."
"This is just trying to get some project started for a test case. They're anxious to go as soon as possible," IDA attorney Brian D. Seaman said.
Marc R. Smith, the town IDA's administrative director, left the room during the discussion, because after he met with Lewis recently, Smith decided to invest personally in Drone Energy.
"We'll be cash-flow positive right away," Lewis said.
He said bitcoin mining computers start to collect fees – in cryptocurrency – "almost immediately after being plugged in," but how many transactions they handle depends partly on luck and partly on computing power.
Lewis won the town's Outstanding Youth award in 2004. He graduated from St. Joseph's Collegiate Institute and earned an electrical engineering degree from the University of Pittsburgh in 2009.
He is the former chief technology officer at Heads Up Display, one of the new tech companies that won in the original 2014 Start-Up NY competition for tax-free space at the University at Buffalo.
Last summer, he attended a tech gathering in San Francisco. He found that "blockchain computation," such as that needed for cryptocurrency, was the hot topic among techies with venture capital.
"It became obvious that all the investors cared about was blockchain," Lewis said. "The only way to be taken seriously was to be doing something in blockchain."
After mulling it over, Lewis decided to split from Heads Up and start his own company. He has attracted more than $1 million from investors so far for his startup. He wouldn't say how many investors he has.
The business news you need
With a weekly newsletter looking back at local history.