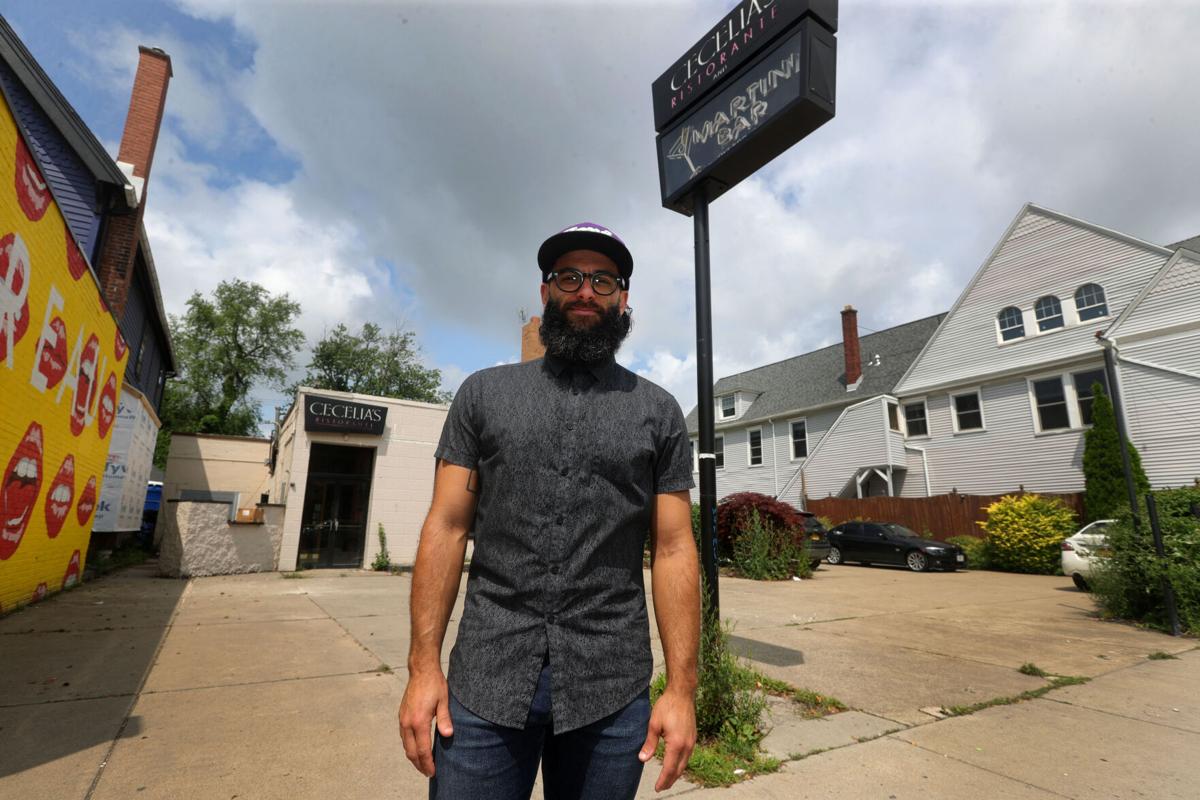 It's time to face the music for Peter Cimino, the co-owner of the Lloyd Taco food truck and restaurant business.
Cimino is eager to open in the Elmwood Village, creating a food, drink and entertainment destination in keeping with the neighborhood's vibe.
But a key part of his latest plan – live music on the outdoor patio on Elmwood Avenue – may run afoul of longstanding city policies.
Cimino, though, isn't one to give up easily, and he's not about to start now.
"I love the city. I'm invested in the city," said the North Buffalo resident, who used to live in the Elmwood Village. "I just want to continue to do things in my little way to make it more enjoyable for the people who live here."
But it's the music that is putting that plan in limbo.
The city normally restricts or even forbids outdoor music at restaurants in many residential neighborhoods, to protect nearby residents from potentially unwanted noise. New restaurants are routinely told they cannot have music outside.
So the Lloyd partners may have to do without it, much to Cimino's irritation. And that just makes it a challenge he's eager to tackle.
The outcome could affect more than just Lloyd. Many other restaurant and bar owners in the city have long sought avenues for outdoor music and entertainment in warmer months to lure more customers. If the rules are eased, it could open the door for other bars and restaurants to do the same.
"I think it's worth exploring, and that's what we're here to do," Cimino said. "This is not something that is foreign to other cities. If they've found a way to work through it, then we can work together to find a way through it."
Cimino and his team want to open another Lloyd Taco Factory in the vacant former Cecelia's restaurant at 716 Elmwood, featuring indoor and outdoor dining.
But expanding and enhancing the outdoor plans are a significant component of the venture – which will have significantly more seating and guests outside than inside. The plan includes an outdoor bar, along with an enclosed outdoor courtyard patio surrounded by 10-foot-high acoustic fencing that would host live music on Thursday, Friday and Saturday evenings during the summer.
"We're no strangers to trying new things in the city," Cimino said. "We won't be giving up on this front."
"We're going to provide additional barriers on both sides so that this sound is only experienced in that immediate area," he said.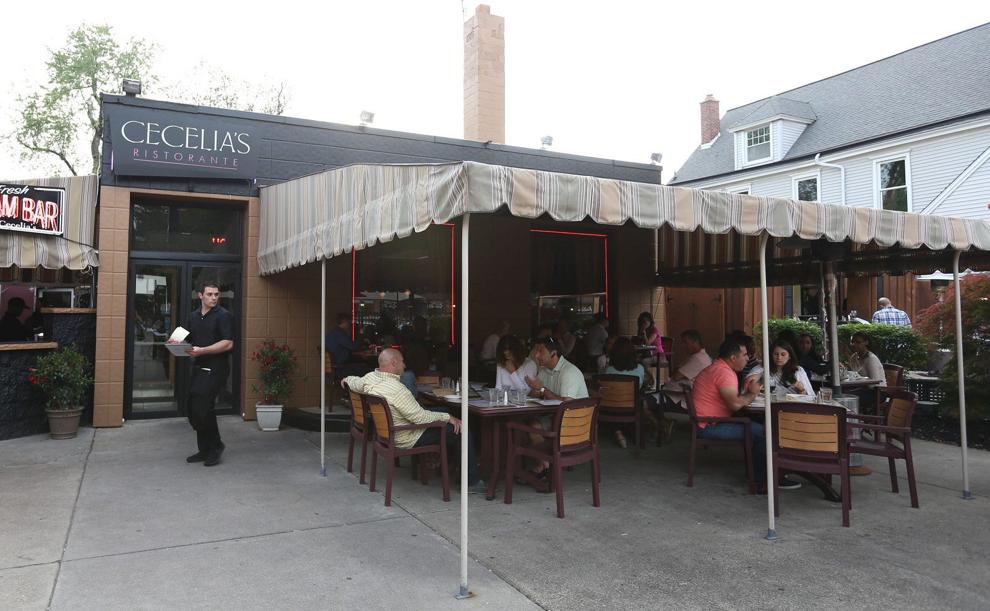 But that wasn't enough for the Planning Board, which has imposed the same restrictions on new restaurants in the city for over two decades.
"We're not picking times out of a hat," board chair James Morrell said. "This has been going on for 20 years."
And a public refusal by Cimino to limit the offering to acoustic music – without electronics and speakers – may have blocked the one avenue they might have had to get around that ban.
Both sides appear to be digging in their heels.
"I'm not going to commit to acoustic music only. I don't know what kind of bands we'll have," Cimino told the Buffalo Planning Board Monday night, as he sought support for a special-use permit from the city.
"Then you're not going to get approval," responded board member Horace Gioia, who was open to the idea of starting to make an exception to the city's longtime policy.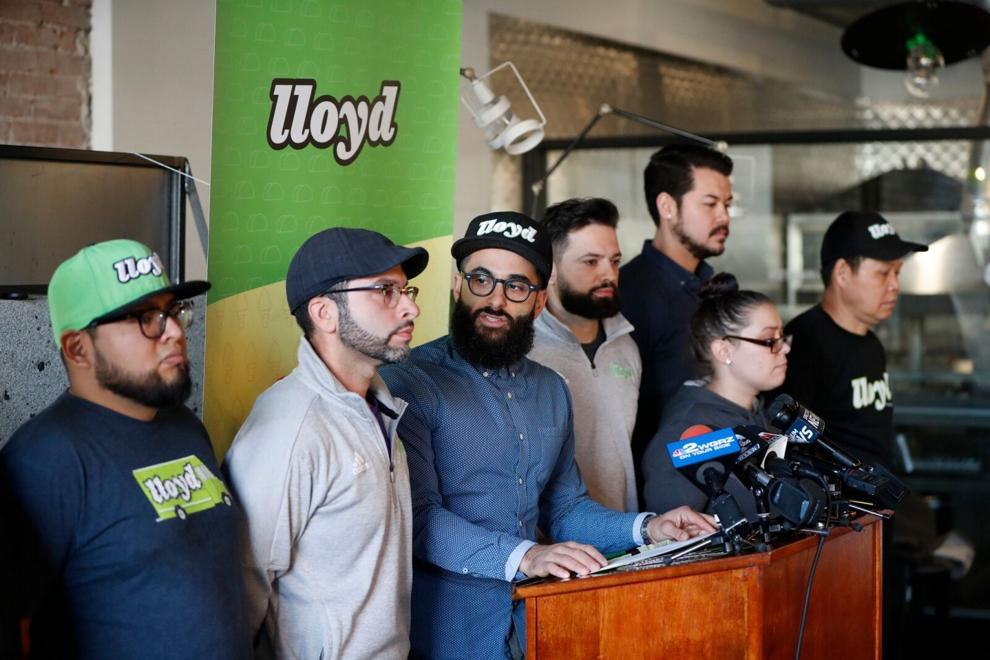 That's OK, says Cimino, who plans to take the battle to the Common Council. "It's a shame that the meeting went the way it did," he said. "I don't feel that we were given enough time or the opportunity to explain our plan and what we're doing."
Plans call for fully renovating the existing building, while adding a small entrance corridor and an outdoor bar. And one of the company's popular food trucks would be taken out of service and permanently stationed on site, near the outdoor bar.
"It'll be a much more vibrant and fun setting," said Robert Blood of Lauer-Manguso & Associates Architects, which designed the plan.
The indoor restaurant will seat 70 people at 12 tables, but the outdoor patio and bar will handle 125 – including 97 seats at 26 tables, plus another 28 people lining up at the food truck.
The plan requires the special-use permit from the Common Council – based on a recommendation from the Planning Board – as well as at least one zoning variance for the extra high fencing, which Cimino said would cost four to five times as much as a regular fence. That's part of the effort to mitigate sound spillover, he explained.
The group met with the Elmwood Village Association on June 30, and held a community meeting on July 7. Cimino said he also walked door to door with flyers to every residence and business in a radius of more than 500 feet around the proposed location, explaining the plan and inviting them to attend the meeting.
"We received zero negative feedback," he said. "It sounds like everyone's excited about us coming to Elmwood."
Cimino said he's not looking for special treatment for Lloyd but rather a change in attitude and policy overall.
"I'm not saying we're the only ones that should be allowed to do this," he said. "I believe there are words within the code that allow for the opportunity and space for live music to be at restaurants."
And he suggested testing it through an approval with a one-year "sunset clause" so that it would expire at that point unless renewed, similar to what happened with food truck legislation a decade ago.
"I don't think there's anything wrong with me trying to push the envelope and push Buffalo forward for people who live in the neighborhood and enjoy the fun things that the city has to offer," he added. "To me, this is further solidifying and enforcing and creating even more of a destination on Elmwood."