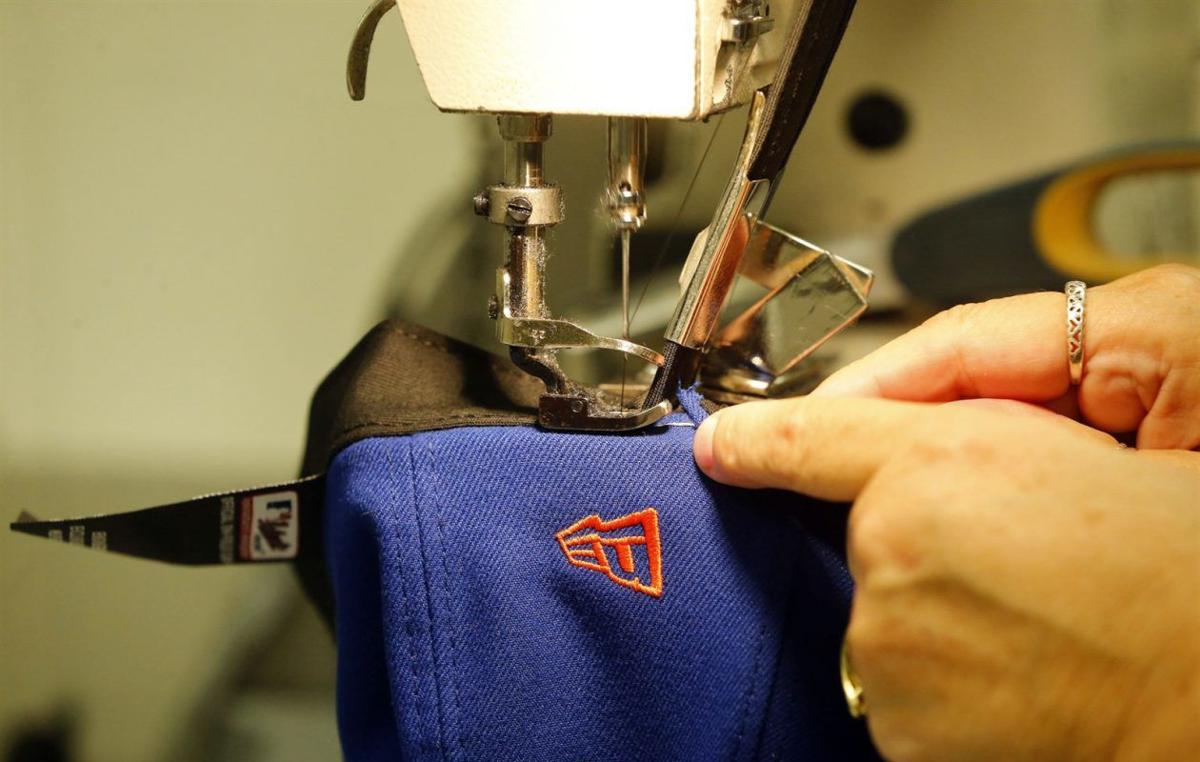 Less than two years ago, the commissioner of Major League Baseball went to Easton, Pa., to celebrate MLB's successful role in helping to save the jobs of hundreds of workers making uniforms at a plant in that Northeastern city.
The question now asked by labor advocates in Western New York: Could Rob Manfred do the same to help protect more than 200 jobs that will be lost if New Era follows through on its plan to close down its cap factory in Derby?
Rev. Kirk Laubenstein, executive director of the Coalition for Economic Justice in greater Buffalo, said he wrote to Manfred a few days ago, on behalf of his group. He asked Manfred to play a role here similar to what he did in Easton, where the commissioner appeared in April 2017 with such government leaders as Pennsylvania Gov. Tom Wolf to announce uniforms would still be made there, despite the sale of the plant's owner – the Majestic division of VF Corp. – to Fanatics Inc.
"This facility in Easton is an important part of Major League Baseball," Manfred said at the time, praising the skill of the workers there, who had feared the sale might wipe out their jobs. Laubenstein said Manfred's passionate statements about loyalty and tradition in Easton apply identically to New Era in Derby, where workers have spent decades making quality caps for major leaguers.
Manfred is a native of Rome, in Central New York. Laubenstein said many labor and community groups have noted the similarities in the emotional power of the products in Derby and Easton, and in the nature of the workers who produce them. They have started a digital petition drive to ask Manfred to intervene.
As of early Monday afternoon, MLB had not formally responded to the letter.
Organizers postponed a rally planned for Tuesday outside New Era headquarters on Delaware Avenue, where they intended call for Manfred, MLB, the Major League Baseball Players Association, other big league sports players unions and such government leaders as Gov. Andrew Cuomo to become directly involved in saving the Derby plant. They now plan to hold a rally on Friday outside the company headquarters.
The business news you need
With a weekly newsletter looking back at local history.