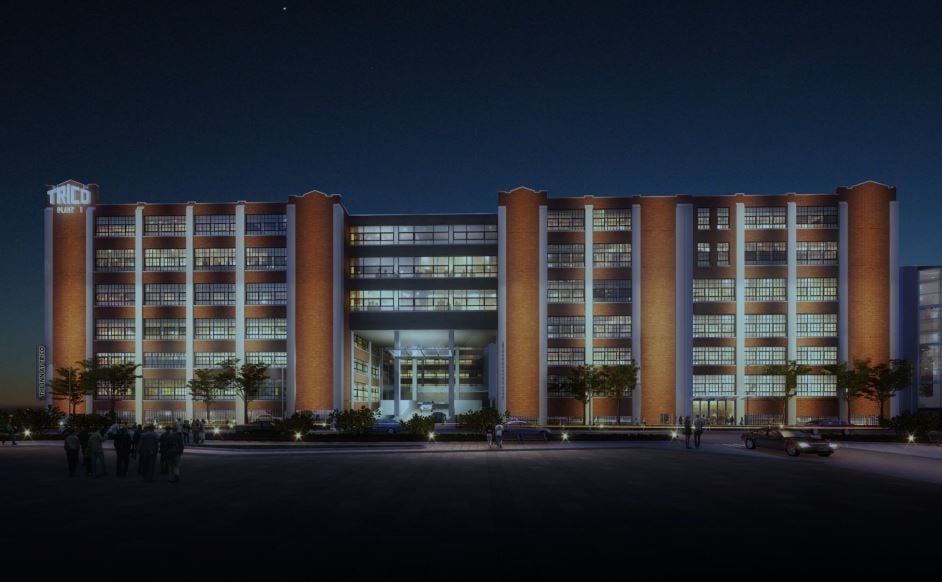 The Krog Group is getting ready to restart work on its pandemic-delayed Trico project in downtown Buffalo, without the extended stay hotel originally planned, but with more than 100 additional apartments.
With new financing in place, Peter Krog, CEO of the Orchard Park-based firm, said his company will restart work on the enormous former windshield-wiper factory conversion in mid-December, with a goal of finishing the project by late 2023.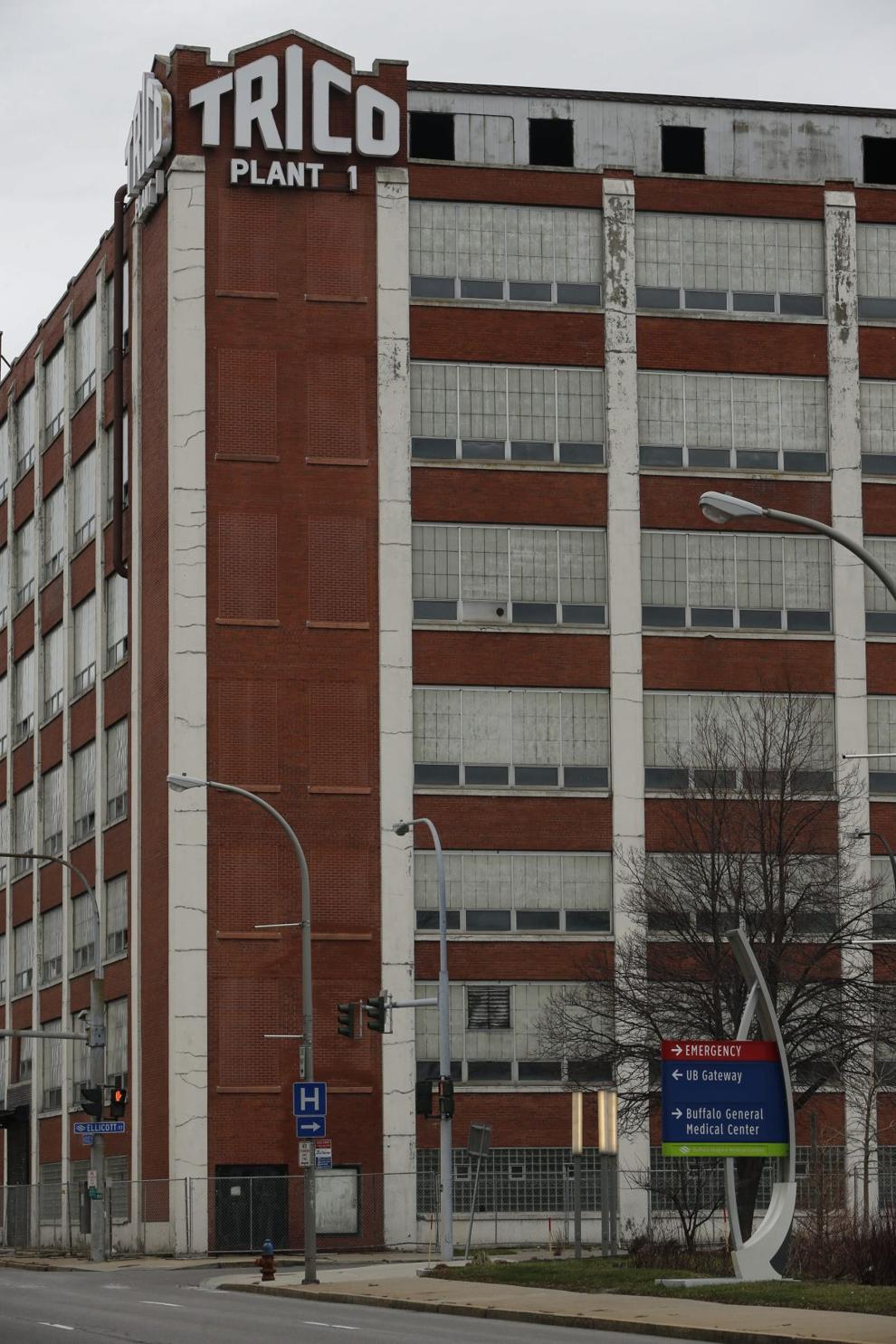 But it's going to cost about 27% more to complete the project because of soaring material costs and the design changes after the extended-stay hotel that would have been run by Buffalo-based Hart Hotels has been eliminated from the venture.
"Dave [Hart] and I are partners in several other things, but right now, we do not have a hotel component in the Trico building," Krog said.
Instead, the building will feature 243 apartments of various sizes, up from the 133 units originally planned, along with 250 interior parking spaces and 60,000 to 70,000 square feet of commercial space. No tenants have been lined up as yet, Krog said.
However, the cost has skyrocketed from $88 million to $112 million, because the price of materials, fixtures and furniture has risen so much – due in large part to supply shortages and slowdowns in production that also stem from the pandemic. Replacing the planned hotel with additional apartments also drove up the cost, he said.
But he remains optimistic about his ability to complete the project. "Oh, yeah, definitely," he said. "We're going to be fine."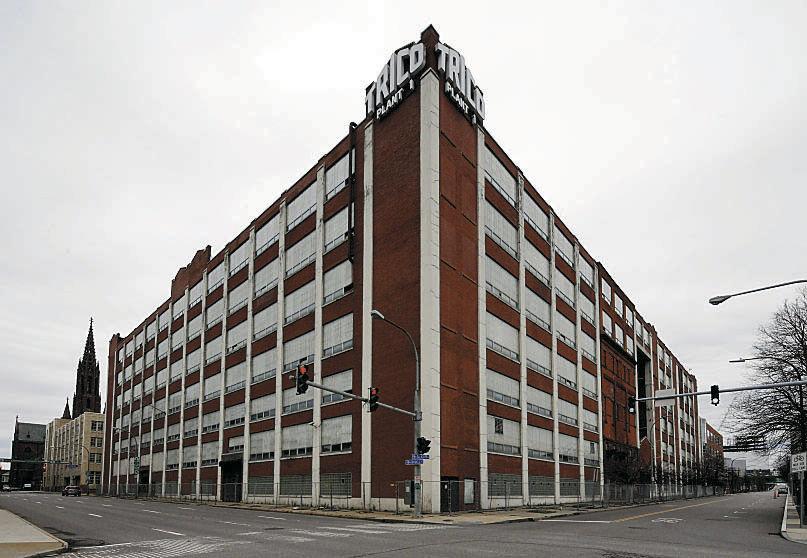 Krog has been seeking to redevelop the 617,000-square-foot former Trico Products Corp. manufacturing plant and warehouse since at least 2013. That's when it began negotiating with the Buffalo Brownfield Restoration Corp. – an affiliate of the Buffalo Urban Development Corp., which owned the vacant historic property for the city – to take over as preferred developer of the sprawling complex at 791-817 Washington St.
At the time, the Buffalo Niagara Medical Campus held that position, but failed to move forward with its own plans. Meanwhile, Krog owned the former SmartPill building at 847 Main St., which it planned to demolish and replace with a seven-story building, including an extended-stay hotel. Instead, Krog and the medical campus swapped roles in a $15 million deal that turned Krog's attention to the much larger Trico.
But it took Krog more than four years to negotiate and complete its $35,000 purchase of the derelict factory from the city. In the meantime, the plans changed several times.
Initially, the developer intended to spend $50 million to convert the building into a 500,000-square-foot mixed-use facility, including demolishing portions of the building to open it up. At first, plans included two hotels totaling 230 rooms, but it shifted by 2016 to a single extended-stay hotel with 138 rooms, aimed at medical campus visitors.
It also started at one point with 70 apartments in the upper floors, but later grew to feature 130 to 150 loft-style market-rate apartments, commercial and retail space, and internal parking. A local high-tech anchor tenant was being eyed but later dropped, as was the Emerson School of Hospitality, before it opted instead for the former C.W. Miller Livery Building on West Huron Street.
The project was supposed to have been completed by 2018, but didn't even get underway until 2019. Meanwhile, the price had already risen to $88 million.
Then the ambitious redevelopment project was suspended in October 2020 – with demolition already in progress and pieces left hanging on the interior of the fenced-in building – after its lenders pulled their financing on the project because of the 80-room hotel.
That's because the hospitality sector was hammered by the pandemic, which froze nearly all business travel and cut deeply into leisure travel. The lending group, led by Northwest Bank, was wary of financing an unstable business.
The hospitality industry still has not fully recovered, so Krog dropped the hotel. He now has a completely new financing package lined up, led by a large lender out of Connecticut that he declined to identify.
Additional funding will still come from $16 million in state brownfield tax credits and both state and federal historic tax credits, totaling $5 million and $20 million, respectively. The project is also located in a federal Opportunity Zone, which carries additional benefits for investors.
"Those programs have been very, very helpful," Krog said. "I wouldn't be doing it if I had to put $50 million in equity into it."
Krog also received both a property tax break through the city's 485-a program, as well as sales and mortgage recording tax breaks through the Erie County Industrial Development Agency, although the firm now has to return to the ECIDA for re-approval after the long pause. "Putting all these things together has been difficult, but it really makes things happen," Krog said.
Separately, Krog is also working with the Gebbe Foundation on "a couple of projects" in Jamestown, where it owns several buildings. One of those possible ventures is the nine-story Furniture Mart building on West Second Street, across from the National Comedy Center.
Krog, who has the property under contract, called it "a difficult project" that he wasn't sure would happen, but "we're still in the middle of making that work."