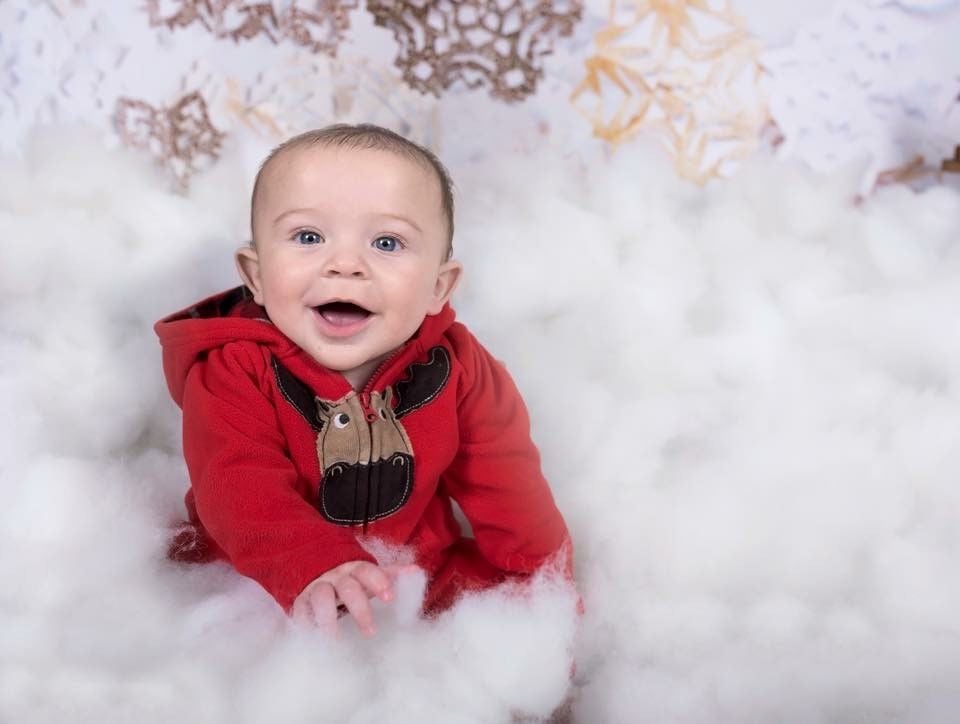 It was a Saturday that seemed like any other when 6-month-old James R. "Tre" Weigand III settled into his Rock 'n Play Sleeper for a nap.
Tre died nearly two years ago because the Fisher-Price sleeper he was in was not safe for babies to sleep in, his father, James R. Weigand Jr., alleges in a lawsuit filed this week against Fisher-Price and its parent company, Mattel.
"They put their son down for a nap and shortly thereafter, they came back and noticed that the child wasn't breathing," said the father's attorney, Jed Dietrich. "It's been an absolute catastrophe for the family. They'll never recover completely."
The Weigands are the first Buffalo area family to sue Fisher-Price in state court over a death linked to the Rock 'n Play Sleeper. The East Aurora company recalled nearly 5 million of the sleepers in April after they were linked to the deaths of 10 babies nationwide.
Two pending class action lawsuits filed in Buffalo in federal court blame the company's sleeper for the deaths of 32 babies nationwide.
Although Tre was just a baby, he was already known for his dance moves, according to his family.
"If we said 'shake your booty,' he would actually shake his whole body and laugh," his mother, Lauren, wrote in an email.
Tre loved watching his older siblings run around their house in Kenmore while he snuggled with his favorite stuffed animal, a giraffe named Sophie. The youngest of four children, he was "the perfect caboose for our family," his mother recalled. 
The Weigands were looking forward to taking their clan on a Disney vacation in May 2018. There, Tre would get to meet Mickey Mouse, one of his favorite characters.
He never got that chance.
His parents are still too devastated to speak publicly about their loss, their lawyer said, but they hope that their lawsuit will raise awareness and help save other families from enduring a tragedy like theirs.
A spokesperson for Fisher-Price declined to comment on the Weigand lawsuit, saying simply that it is the company's long-standing practice not to comment on ongoing litigation.
Safety commission warning
The sleeper Tre died in was designed to hold a baby at a 30-degree incline, Dietrich said. But the American Academy of Pediatrics recommends that babies sleep on their backs on a flat surface.
"Babies can roll forward, then don't have the strength to roll back, so they asphyxiate themselves," the attorney said.
The Rock 'n Play Sleeper, which has been sold for a decade, was designed to gently rock babies weighing 25 pounds or less, according to the instructions that came with it.
On April 5, Fisher-Price and the Consumer Product Safety Commission issued a joint statement warning consumers about the Rock 'n Play Sleeper, noting that 10 infants had died in it.
"Because deaths continue to occur, CPSC is recommending consumers stop use of the product by three months of age, or as soon as an infant exhibits rollover capabilities," the joint statement said.
In the recall notice, the number of infant deaths cited had increased to 30. They had died in the sleepers "after the infants rolled over while unrestrained, or under other circumstances," according to the recall notice
Consumers were asked to contact the company for a refund or voucher.
In a separate statement released the same day, the East Aurora company defended its product, saying: "We stand by the safety of our products. However, due to reported incidents in which the product was used contrary to the safety warnings and instructions, we have decided to conduct a voluntary recall."
Those warnings, Dietrich says, ran contrary to the way the Rock 'n Play was marketed.
"The advertising was marketing it as an overnight sleeper, which would imply that an infant could be in it without being watched over the entire night," he said. "Fisher-Price knew this was a danger, and they ignored that danger for profits."
The company also was named in two class-action lawsuits filed in late April that link the sleeper to the deaths of 32 babies. Those suits allege that Fisher-Price knew about the dangers of the sleeper years before the recall, but ignored them.