Scott Wayman has watched Buffalo's startup ecosystem develop since moving his company here several years ago.
Now the child care software business he founded, Kangarootime, is in the middle of that growing startup scene, recently raising $6 million from investors to fuel its growth plans.
Wayman, the CEO, brought Kangarootime to Buffalo after winning $500,000 as a runner-up in the 2017 43North business plan competition. The $6 million the business recently raised included $300,000 in follow-up funding from 43North.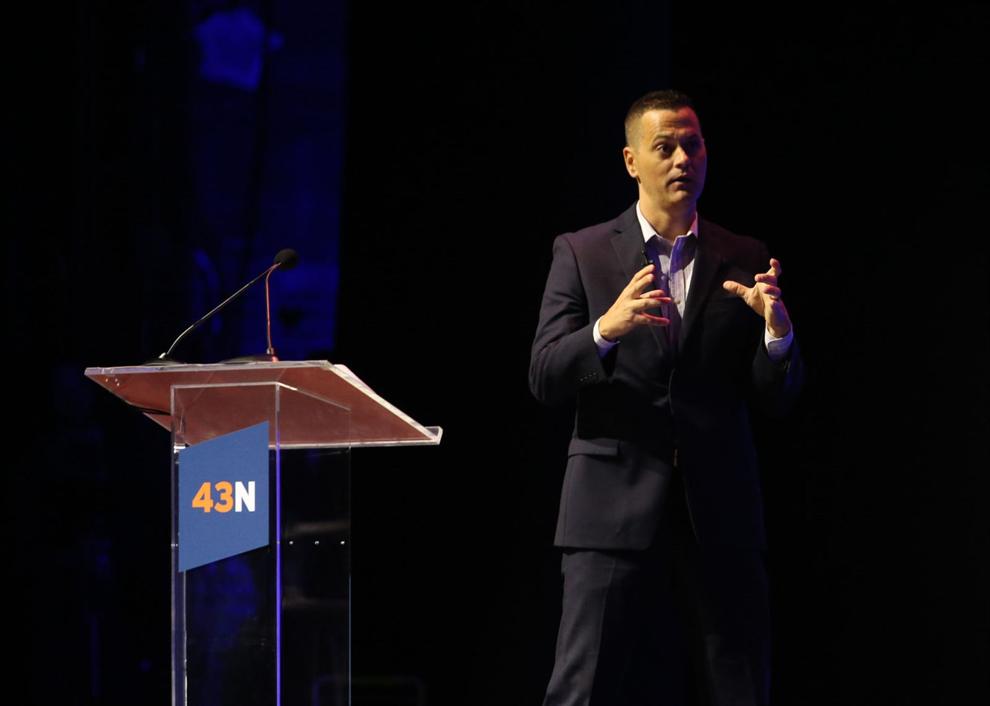 The funding round was led by Cultivation Capital, and included partners such as Motivate, a fund created by Buffalo native Lauren DeLuca.
"The outside capital is coming in because the ACVs, the Squires, the Circuit Clinicals are doing great things and building great businesses," Wayman said, referring to other successful startups. "I think it's proof that the ecosystem is a really efficient capital allocator. The companies that come here and that are allocated capital grow at a nice rate. They essentially get a great return on their investment."
Beyond funding, Wayman said the Buffalo Niagara region's startups have created a supportive environment for each other.
"The startup founders here, we all have each other here on speed dial," he said. "Everybody is willing to have those moments of generosity. It's really a great culture to be here.
"I think a lot of entrepreneurs in the [San Francisco] Bay area feel like that ecosystem is maybe just too big to get access to some of the players and that real foundational experience," he said.
In contrast, Wayman said, many founders in the Buffalo area are "rooting for each other."
Kangarootime has 39 employees, about 25 of whom are based in Buffalo. The company, based at Seneca One tower, is aiming to grow to 100 employees by the end of this year, with the majority of those new jobs based here, Wayman said.
Kangarootime's technology and systems help relieve the pressure on child care businesses struggling to find enough employees, by helping them operate more efficiently, Wayman said. "The business of child care has more demand that it ever has, but supply [of labor] is severely compromised."
Operators of child care centers are growing through acquisitions, and Kangarootime's technology is well suited to support businesses with multiple locations, Wayman said.
Kangarootime will channel some of its new investment toward staffing up, including hiring more engineers. "We're super focused on recruiting the best and the brightest to help us build even more of the platform," Wayman said.
Wayman's story of perseverance was featured in a TV documentary about the city's resurgence, "For the Love of Buffalo," which aired last month. In the program, he talked about how the $500,000 he won at the 43North competition over four years ago was a financial lifeline for a business whose future was in doubt at the time.
Wayman said he has seen the possibilities for startups to grow in Buffalo, after watching the online auction platform ACV blossom into a publicly traded company with market valuation of nearly $2 billion.
"Seeing them scale and then being this shining example of scale in Western New York was not only an inspiration, it was also a validation," he said. "We could see them do it."