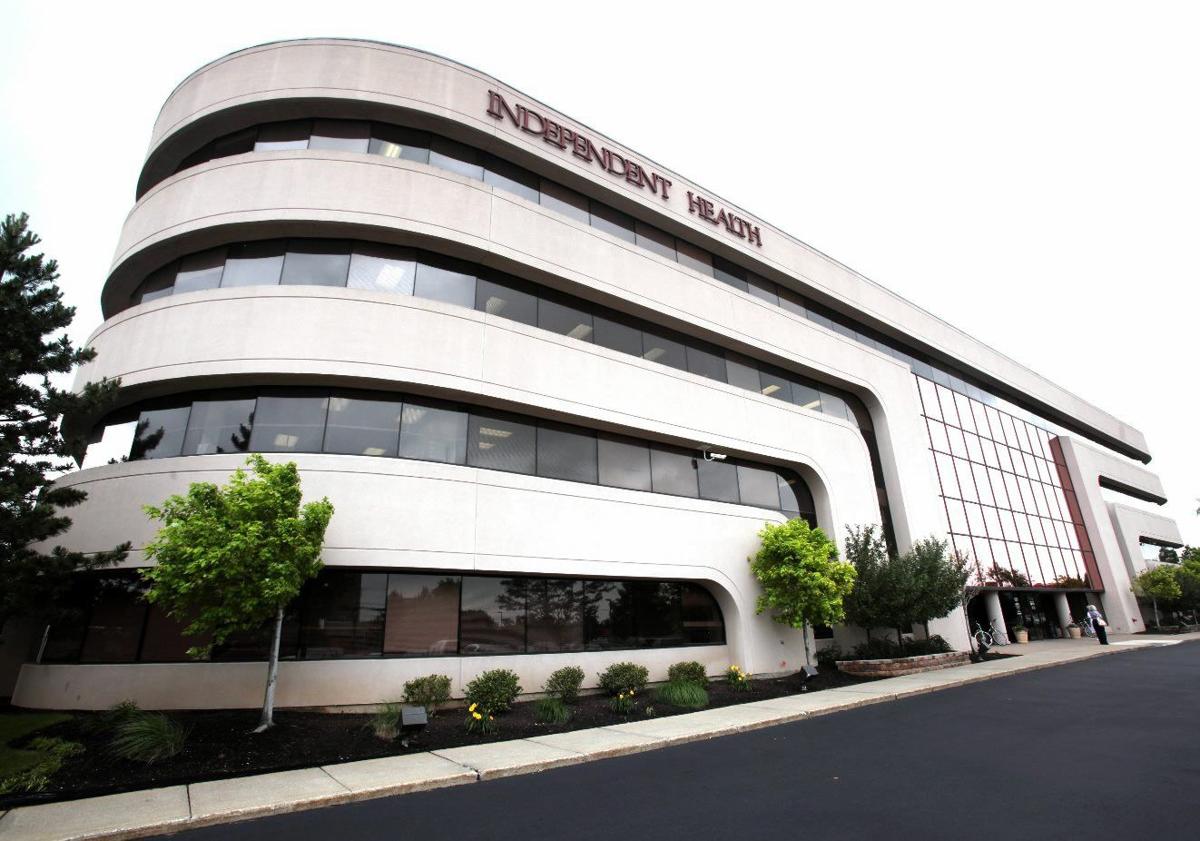 The Justice Department is accusing Independent Health and a former affiliate company of submitting inaccurate Medicare claim data that resulted in millions of dollars worth of inflated reimbursements from the government.
The Justice Department intervened in a whistleblower lawsuit that names as defendants Independent Health and DxID, a now-closed affiliate company, as well as DxID's former CEO, Betsy Gaffney.
Independent Health, which is based in Amherst, denied the government's allegations and said it properly documents patients' medical records.
The Justice Department claims the health insurer, DxID and Gaffney violated the False Claims Act by "submitting or causing the submission of inaccurate information" about Medicare Advantage Plan beneficiaries.
The government claims inaccurate information was submitted to increase Independent Health's reimbursement from the government.
"The defendants are alleged to have submitted unsupported diagnosis codes to inflate reimbursements, which enabled them to receive payments from Medicare that were greater than they were entitled," said U.S. Attorney James P. Kennedy Jr. "Defrauding taxpayer funded health care programs such as Medicare hurts not only taxpayers but our nation's entire healthcare system."
The government contends the Centers for Medicare and Medicaid Services paid "millions of dollars more to (Independent Health) than it would have otherwise paid."
The Justice Department also claims that once Independent Health became aware of the unsupported diagnosis codes, the health insurer "failed to take corrective action to identify and delete the unsupported codes." 
DxID was created in 2011, providing risk-adjustment related consulting services to Independent Health and other companies for their Medicare Advantage plans. Since DxID ended operations June 30, Independent Health has performed those functions internally. Independent Health said that decision was part of its efforts to keep premiums affordable.
Independent Health and DxID "deny all allegations of wrongdoing in this lawsuit," the health insurer said. "We will continue defending ourselves vigorously in court as we believe the policies being challenged here were lawful and proper and all parties were paid appropriately."
Lawyers for Gaffney also say she didn't do anything wrong.
"She is the unfortunate victim of an ancient lawsuit premised on inaccurate allegations leveled by a disgruntled ex-employee of an entirely different company, and one federal agency's disagreement with the way another federal agency regulates," said Timothy Hoover and Spencer Durland, in a statement. "Courts routinely dismiss lawsuits like this and we expect the same result here. She will move to the dismiss the complaint."
The whistleblower lawsuit was filed by Teresa Ross, a former employee of Group Health Cooperative, which offered Medicare Advantage Plans in Washington state. The Justice Department said GHC used DxID's chart review services in 2011 and 2012.
Last November, GHC – now called Kaiser Foundation Health Plan – entered in a settlement with the federal government and Ross. Kaiser Foundation Health Plan agreed to pay $6.3 million to resolve the allegations; of that amount, $1.5 million went to Ross.
Independent Health noted the Justice Department had initially filed a notice of non-intervention in the civil lawsuit filed by Ross in 2012.
"It wasn't until after Independent Health and DxID filed a motion to dismiss in 2019 that the government filed a motion to intervene, which the court recently granted," the health insurer said.