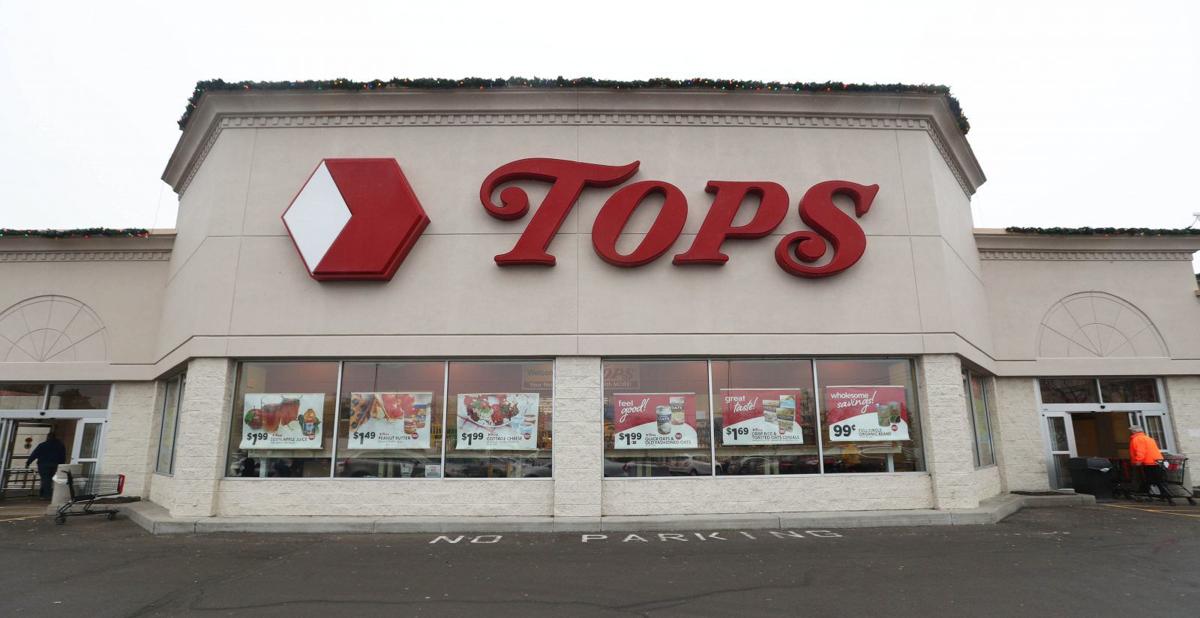 Tops Markets is officially out of bankruptcy.
The Amherst-based supermarket chain said Monday it had completed its financial restructuring and had emerged from its Chapter 11 bankruptcy proceeding.
The formal end to Tops' nine-month trek through bankruptcy was expected after the U.S. Bankruptcy Court less than two weeks ago approved the company's plan to restructure its business and emerge from bankuptcy with less debt, lower expenses and 10 fewer stores.
The restructuring also included deals with its two main unions to reduce its potentially staggering pension obligations, while also cutting the benefits its workers will receive in retirement.
"We are moving forward as a stronger company," said Frank Curci, who will continue as chief executive officer of the restructured Tops. "We are investing in our stores and rolling out new services that make shopping with us even easier."
Tops executives noted that the bankruptcy restructuring will allow Tops to cut its interest payments, which topped $80 million a year in 2017, to an estimated $55 million annually.
The company also closed 10 unprofitable stores and renegotiated leases at 45 others, saving the company about $27 million during the life of those leases.
Tops also eliminated a potentially suffocating financial obligation by striking deals with the Teamsters and United Food and Commercial Workers unions to reduce big pension liabilities owed by the company – while also reducing workers' retirement benefits.
The restructuring reduced Tops' total debt, which exceeded $700 million at the time the company filed for bankruptcy in mid-February, by $455 million.
And it eased the company's devastating cash crunch, which should allow it to beef up staffing and start making store upgrades again after it was forced to curtail those investments in 2017 because it couldn't afford them prior to its bankruptcy filing.
The bondholders who will own Tops as it comes out of bankruptcy have agreed to provide it with another $35 million in capital going forward. Combined with other borrowing capacity, Tops will be able to tap into $100 million to fund its operations and its growth plans in the coming years.
Tops also will have stability. The company's current management, under Curci, will remain in place and share a 10 percent ownership stake in the business. Its top executives will share $3.6 million in bonus payments after the company emerges from bankruptcy.
Tops said it plans to expand the grocery delivery option that it began offering last year to include a "Tops Grocery Pick Up" service that will allow customers to order online and select the time they prefer to pick up their items.
The retailer, which follows a promotional pricing strategy in a market where most of its competitors, from Wegmans and Walmart to Save-a-Lot and Aldi, use an everyday low price strategy, also said it plans to launch a "Tops Christmas Bonus" promotion during the holiday season.
Yet even after its restructuring, Tops will face challenges. Its slimmed-down debt load will carry much higher interest rates, which means the company still will have to make annual interest payments of more than $55 million a year, according to Bankruptcy Court documents. Those interest payments will increase if interest rates rise further.
And its 159 remaining stores still will face tough competition in an upstate New York grocery market that isn't growing and is being further divided by the appearance of new players, like Whole Foods and Trader Joe's. Tops' financial projections estimate that sales will rise by about 2 percent in 2020 and 3 percent in 2021, roughly enough to keep pace with inflation at its current level.
The business news you need
With a weekly newsletter looking back at local history.