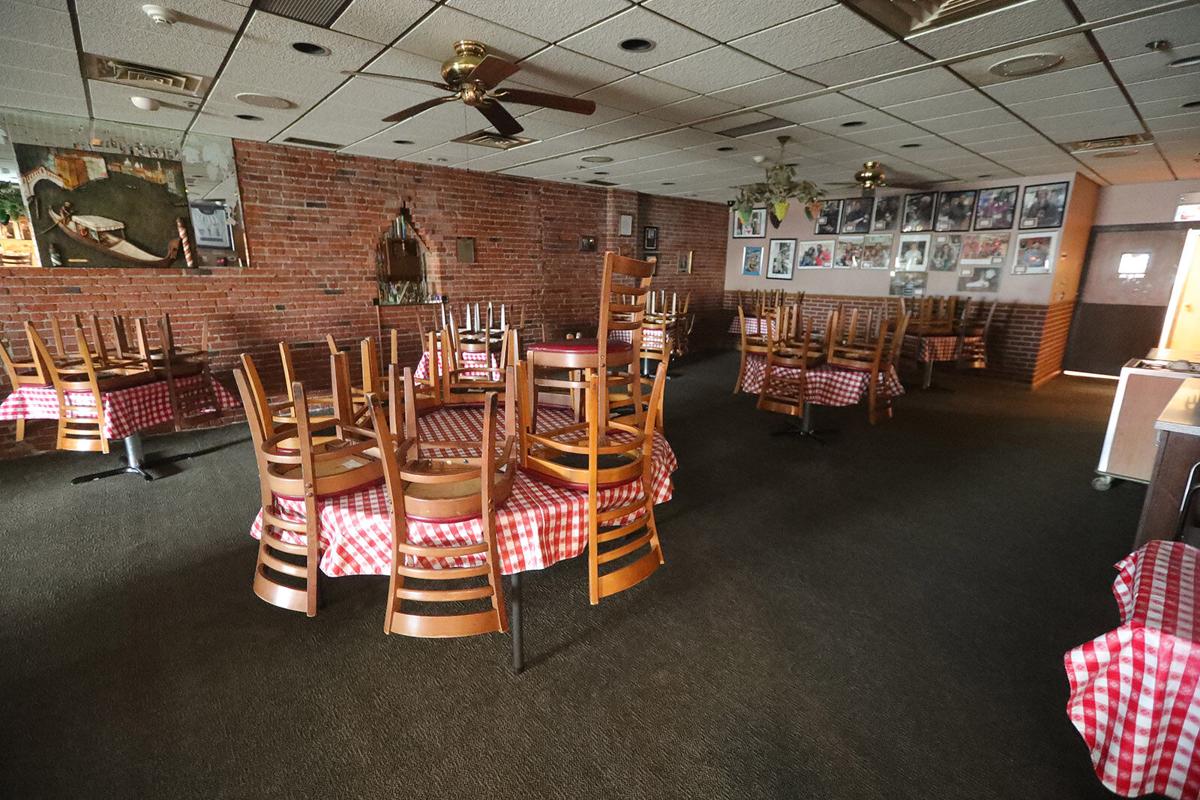 Business at Fera's Lunch Hour has been cut in half. Chris' NY Sandwich Co. now serves dinner for the first time in its history. Chef's no longer opens for lunch.
Restaurants have been pummeled by Covid. In Erie County, they have dealt with two state-mandated shutdowns and had to invest in pricey modifications and supplies while facing capacity cuts and curfews.
Across the Buffalo Niagara region, about 1 of every 4 jobs that existed at bars, restaurants and other eating and drinking places before the pandemic has vanished. About half of the jobs that disappeared last April when the lockdowns took effect have come back, according to the State Labor Department.
But restaurants that cater to the lunchtime office crowd have been hit with a double whammy. The bankers, lawyers and other downtown workers that make up their clientele have been working from home for the past year.
That means workers are making their own food instead of relying on restaurants for a quick and convenient bite, and meeting on Zoom instead of over lunch.
Even Tim Hortons – which counts commuting workers as its bread and butter – has felt the pain. It blamed its $1.2 billion loss last year on a lack of commuting customers who usually stop in to pick up their morning coffee and late-afternoon snacks.
Lou Billittier Jr., co-owner of Chef's Restaurant, said the restaurant's stretch of Seneca Street has become "a ghost town" since workers started working from home. 
"It killed us. There's no lunch trade at all. There's no business," he said. "It's dried up. It's scary."
The 325-seat restaurant had been reopened for just two weeks after the state's Covid shutdowns last spring when it decided to close back down during lunch hours and open for dinner only.
"There was no one coming in. Literally we'd get maybe 10 people for lunch," Billittier said.
In the past, Chef's regularly catered large staff meetings for offices downtown, but the restaurant's drop-off catering business has "tanked," too, he said.
It still gets a few small catering orders from time to time but, because of Covid, each person's meal has to be packaged individually. Doing things that way is more labor intensive and more expensive.
"Instead of one tin for 20 people you need 20 small tins, extra containers, boxes to box it all up," he said. "It's hurting us, but it's money. We're not gonna turn away money."
All told, sales at Chef's Restaurant were down $4.2 million from March to January. If the restaurant had not received government assistance and a bank deferment on its loans, the nearly 100-year-old restaurant would be "dead in the water," according to Billittier.
"Honest to God, if we didn't have the PPP money we received, we would've been bankrupt," Billittier said. "We wouldn't have made it. That's what we're living on right now."
Billittier had announced his retirement over the summer after receiving backlash about his social media comments during the Black Lives Matter protest, but he went back to work as things got tougher due to Covid, he said. Several family members, including a 13-year-old niece, are now working for free at the restaurant, he said.
When Chris' NY Sandwich Co. opened in 1990, it started in a tiny, unheated storefront on the West Side and delivered to a handful of downtown businesses. After expanding and moving to its current location at 325 Delaware Ave., it became one of downtown's busiest and most popular lunch spots.
Chris' focus is still the downtown lunch crowd, but it has been a year since office workers packed the place to its full capacity and took turns waiting for tables to open up.
"A good percentage of my business is catering to the downtown office buildings – law firms, banks, offices that offer lunches for their business meetings," said owner Chris Vendetti. "And that's the percentage that's missing."
The restaurant has always offered takeout and delivery, but things were so desolate at the beginning of the pandemic that the restaurant closed for three months. Takeout and delivery have "picked up immensely" since then but the gains aren't enough to offset dine-in losses. 
Now, to stay afloat, the popular lunch stop does something it has never done before: It serves dinner.
"In 30 years, I haven't opened at night," Vendetti said. "I thought I'd try a Friday night dinner."
It has been a success during Lent, with its dinner menu of fish fries and other meatless options such as fish salad and fish tacos. 
Waiting for outdoor dining to return
Vendetti is also looking forward to longer stretches of warm, sunny weather, which allow him to open the restaurant's patio. Doing so doubles the restaurant's current capacity. The outdoor seating was critical to the lunch stop's survival over the summer.
"The first couple of months back were bad but what really saved us was the patio," he said. "It helped not just because we could do business, but it also showed people that we were open."
Now, Vendetti said he has seen signs that life is coming back to downtown.
"Hopefully we're turning that corner," he said. "It seems as though people are getting more comfortable coming inside and I hope that continues."
Another downtown favorite, Fera's Lunch Hour, relies solely on lunchtime crowds. The Pearl Street staple is open Monday through Friday only, and just until 2 p.m.
But since Covid sent workers home last year, it has been a struggle.
"It's certainly nowhere near what it used to be," said owner John Fera. 
As a result, sales are down 50%, even including its always robust takeout business. As a result, Fera's has had to cut two of its four employees.
"Luckily I have somebody that's good enough to handle when we get busy," he said. "If I had to hire another person right now I wouldn't be able to do it."
With Covid infections down, more widespread distribution of the vaccine and heading into the nicer weather, trend data shows that some patrons who have shied away from restaurants over the past year may soon embrace going out to eat again. Though sentiment fluctuates, nearly half of all consumers say they are ready to dine out, according to data intelligence company Morning Consult.
John Fera at Fera's Lunch Hour chooses to believe that things are beginning to shift in the right direction.
"It's starting to come back a little," he said. "I'm optimistic."