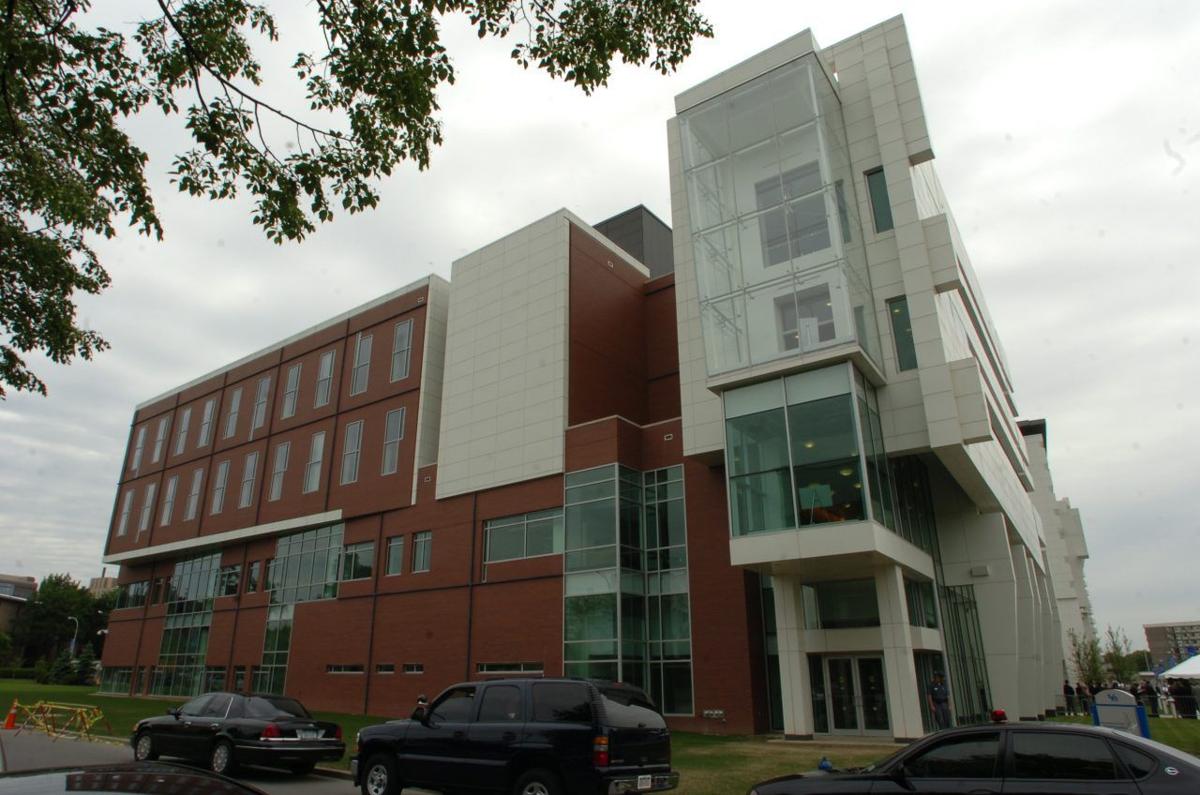 The drive to convert research conducted in the Buffalo Niagara region into startups will receive a boost from the Innovation Hub at the University at Buffalo.
UB and its partners on Tuesday celebrated the official launch of the Innovation Hub, which is backed by $32 million grant commitment from Gov. Andrew M. Cuomo's Buffalo Billion II initiative.
The center aims to commercialize research from UB as well as Roswell Park Comprehensive Cancer Center, the Jacobs Institute, Hauptman-Woodward Medical Research Institute and Kaleida Health.
"I've been to other innovation hubs around the state, there are not very many," said Lt. Gov. Kathy Hochul. "But I've known all along, this is the place that needed its own, because we're bursting now. We have energy."
The Innovation Hub, which is run by UB's Business and Entrepreneur Partnership office, will support entrepreneurs in multiple ways.
An incubator is being created inside UB's New York State Center of Excellence in Bioinformatics and Life Sciences on the Medical Campus. The incubator, expected to open a year from now, will be available to companies affiliated with UB and partner organizations.
The Innovation Hub has a $13.5 million fund to invest in fledgling companies, to help them prove their concept and to supply them with early stage funding. UB said seven proof of concept accelerator fund awardees had been chosen, and that the fund is expected to ramp up activity later this year.
And there will be engagement and programming to help founders and startups through different phases of development.
The Innovation Hub's objective is to make it easier and more efficient for business and technology leaders to connect with student entrepreneurs and faculty researchers, according to UB officials.
The region has made a push to bolster startup growth, to jump-start a sector of the local economy that has been lacking. Those efforts include the 43North business plan competition and Launch New York, which invests in startups.
Christina Orsi, UB's associate vice president for economic development, said the Innovation Hub has its own niche in startup growth.
"43North is bringing the best and the brightest entrepreneurs from around the world to start their businesses," she said. "This is all about taking the best and the brightest innovators right here at UB and our partners and helping them build new companies in Western New York."
UB president Satish Tripathi said the Innovation Hub can play a role in ensuring that good ideas that emerge from research in Western New York are also built here, instead of being hatched here and developed elsewhere.
Howard Zemsky, Empire State Development's president and chief executive officer, said the effectiveness of the state's investment in the Innovation Hub will be measured by "business startups, businesses commercializing their ideas."