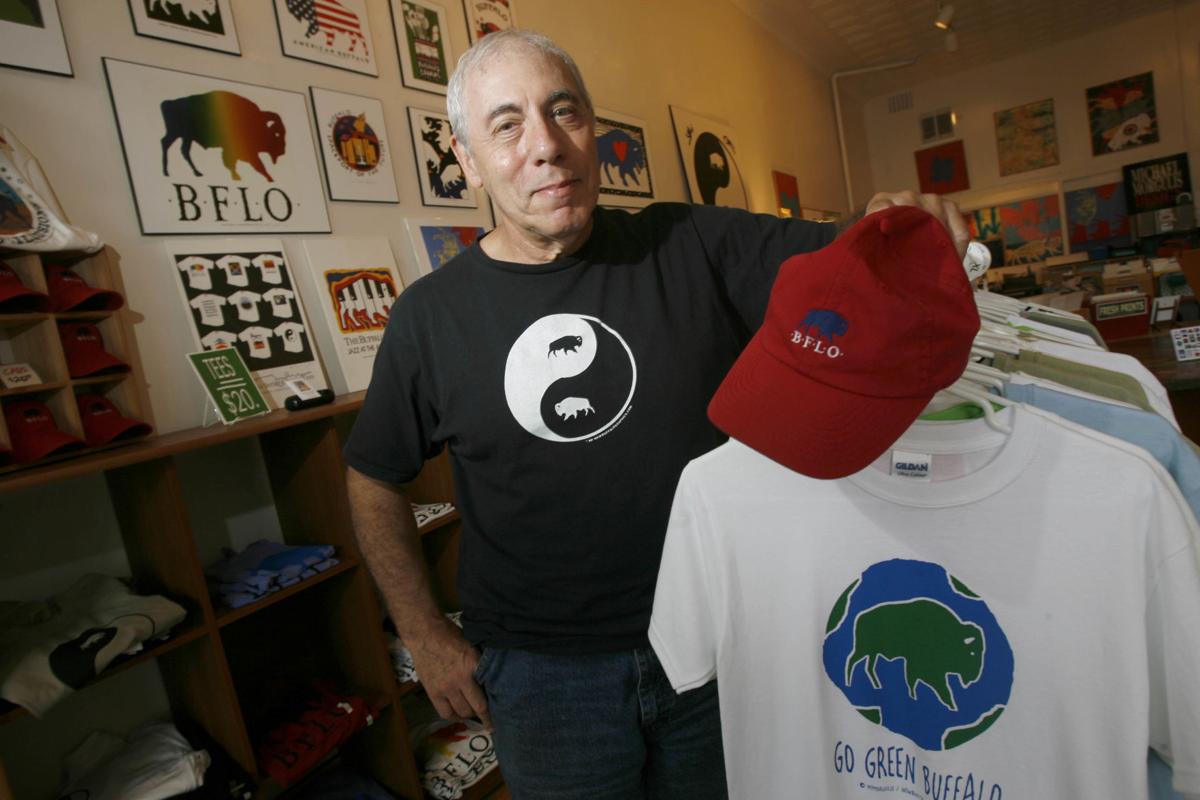 Artist, designer and printmaker Michael Morgulis was trading in Buffalove before the word was ever coined.
His Buffalo-centric designs have been around since the 1970s, gracing everything from T-shirts to billboards. He dubbed Buffalo "the City of No Illusions" and printed merchandise calling it such while trapped in his studio overnight during the Blizzard of '77. He has designed logos and merchandise for such Buffalo institutions as the Albright-Knox Art Gallery, the Lexington Co-op and Shakespeare in Delaware Park.
Now, at age 76, he has announced plans to retire. His New Buffalo Graphics business is up for sale, available in whole or in part, including the Hertel Avenue store, its associated website, and their inventory, equipment and copyrighted designs.
The store, at 1417 Hertel Ave., will remain open through the end of the year.