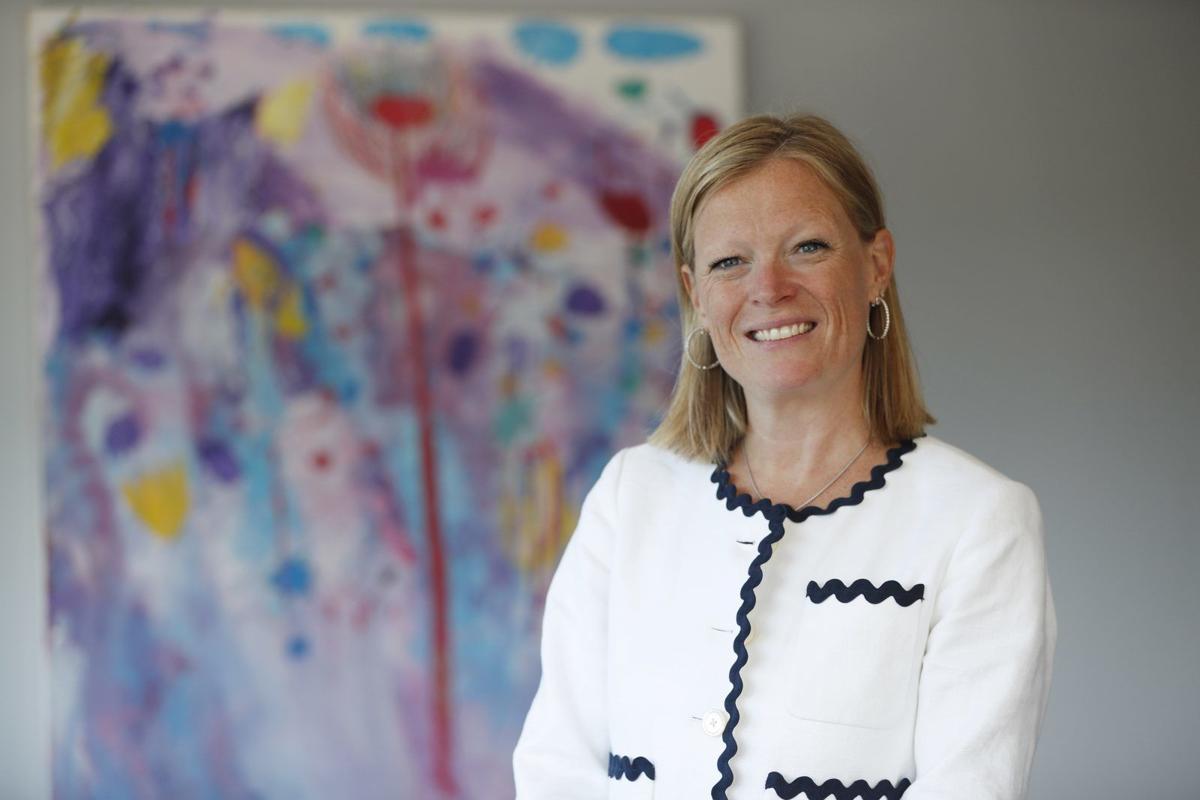 Bridget Bartolone had almost no idea where to begin when she started her new job.
As chief executive officer of Person Centered Services, she was hired in December 2017 to lead the formation of a new care coordination organization that would help individuals with intellectual and developmental disabilities across Western New York and the Finger Lakes.
Its mission was to coordinate a spectrum of services for a population with a range of challenges, under a new system of managed care that's intended to redesign Medicaid to be more effective and efficient.
But she was also the very first and only employee of a new social services company, operating under a model that had no precedent, with no budget or support staff. And her task at that time was to get it up and running within six months – when it would take on nearly 700 new employees all at once by acquiring the Medicaid service coordinators from three-dozen other organizations.
Today, just a year and a half later, her Buffalo-based company employs 745 people across 18 counties, with a budget of $75 million and 26 regional hubs. Most of its care coordinators and supervisors live in their communities and work remotely, while the administration and office functions are centralized on Delaware Avenue.
It's technically a for-profit firm that is owned by 31 nonprofit social services agencies, each of which works with the same group of people.
Bartolone, a Buffalo native and Nichols School graduate, had spent 13 years working for drugmaker Eli Lilly & Co., in five cities, before joining health insurers HealthNow New York and then starting her own consulting firm. She's a veteran manager and a Six Sigma black belt. And she's put all of that to use, alongside her all-female executive team.
What is Person Centered Services?
Bartolone: Person Centered Services is a care coordination organization that links and refers individuals with intellectual and developmental disabilities to service providers across 18 counties in Western New York.
Our care coordinators work directly with individuals who get services from private nonprofit agencies – like Aspire, People Inc., Erie Arc.
Does Person Centered Services provide services?
Bartolone: We don't provide services per se. We link and refer individuals to the agencies that provide the services, such as group homes, community habilitation, work programs and other services, that are funded through the Office for People With Developmental Disabilities.
How does this also have an economic development side to it?
Bartolone: The majority of our workforce – there are about 745 employees of Person Centered Services across 18 counties of Western New York – are care coordinators and care coordinator supervisors and directors. They make up about 670 total full-time employees in our company.
But the additional 65 to 75 people are brand-new jobs to Western New York. And we're headquartered at 560 Delaware, right near the Medical Campus.
So even though we acquired the care coordinators and the care coordinator leadership from the agencies where they worked prior to July 1, the whole corporate infrastructure are brand-new jobs into Buffalo. And even though we're in 18 counties, we're headquartered in Buffalo.
You had only one employee – yourself – and no budget. How did you acquire all of this?
Bartolone: There were a significant amount of startup funds that were necessary to get a company with one employee on Dec. 1, 2017, to 750 employees by July 1.
We didn't have a chair. We didn't have a policy. We didn't have anything. I worked from my home. We didn't have benefits, so we had to find health insurance.
You need to hire people, because I'm not a CFO and I'm not a vice president of human resources, and I'm not a communications professional. So we did have some investment money from the agencies.
We also were working with the state, trying to secure some loans from them for the seven care coordination agencies. And we also went to KeyBank, and worked with KeyBank and we secured a term loan and a large line of credit, because we weren't sure once we actually went live if we'd have cash flow from the state in order to pay our payroll.
These are all the things that needed to get done in six months, not to mention the physical space, and we had some starts and stops with the physical space.
It's a completely crazy concept that we actually built this, and got it up and running, and here we are, with really highly successful teams.
And it's a for-profit company owned by nonprofits?
Bartolone: That's right. And that's specifically by design.
When the money comes into a nonprofit, it stays in. It can't go back out, unless you issue grants and so forth. So very strategically, we made it for-profit, so that the money in can go back to the agencies.
We're not a for-profit owned by Silicon Valley investors. We're for-profit owned by the agencies, so that when there are profits, they go directly back to the 31 owners, so they can spend how they choose at their programs or invest for the future to prepare for managed care.
The board has to authorize distributions of the profits, and we're very conservative. We want to make sure that we have enough cash on hand for anything that may be unprepared. There's always a possibility of rate reductions with the state, so we have to prepare for multiple scenarios.
That seems pretty unusual. Have you heard of anything like this before?
Bartolone: No. It's very difficult, because the people that we serve are unique and in some cases very complex. So moving a population into a system transformation is very difficult because of the complexities of the individuals we serve and the uniqueness of each person.
So it's been attempted in multiple states to transform the payment system for individuals with IDD, but it's not been successful in many places. New York State is on the cutting edge and trying to be a leader in the nation, but as a result, there's no model to follow. Arkansas has some transformation, but New York has a very large budget for this population, so the stakes are higher. We're the No. 2 spend in the country. It's a lot of people to move, a big system to transform.
It's novel and it's actually really, really smart.
Bartolone: This program is funded through the Affordable Care Act. It's considered a health home, but for people with intellectual and developmental disabilities.
The health home program is 90% funded by the federal government, and 10% funded by the state. That program runs eight quarters – quarter one started July 1, 2018 – so we're 50% through the program at the end of June.
After that, the funding source will potentially change. It's unlikely that the federal government will continue to put in a 90-10 match. But the service is a requirement. Prior to July 1, the state paid for it, so it'll go back to the state funding.
Is there any concern about a potential repeal of the ACA?
Bartolone: That's the million-dollar question that people were asking two years before we launched this. That's just a wild card. That's going to impact a lot of our programs across New York State.
Even if the ACA goes away, Medicaid service coordination existed before the ACA was even here. It's a requirement. We're just now leveraging the benefit of the ACA with a payment structure for eight quarters. But care coordination is at the center of the services.
So the payment structure in the future likely will change, but we just don't know when or by whom, which is really wonky. It'll be a funded service, but we just don't know who the payer will be in a few years.