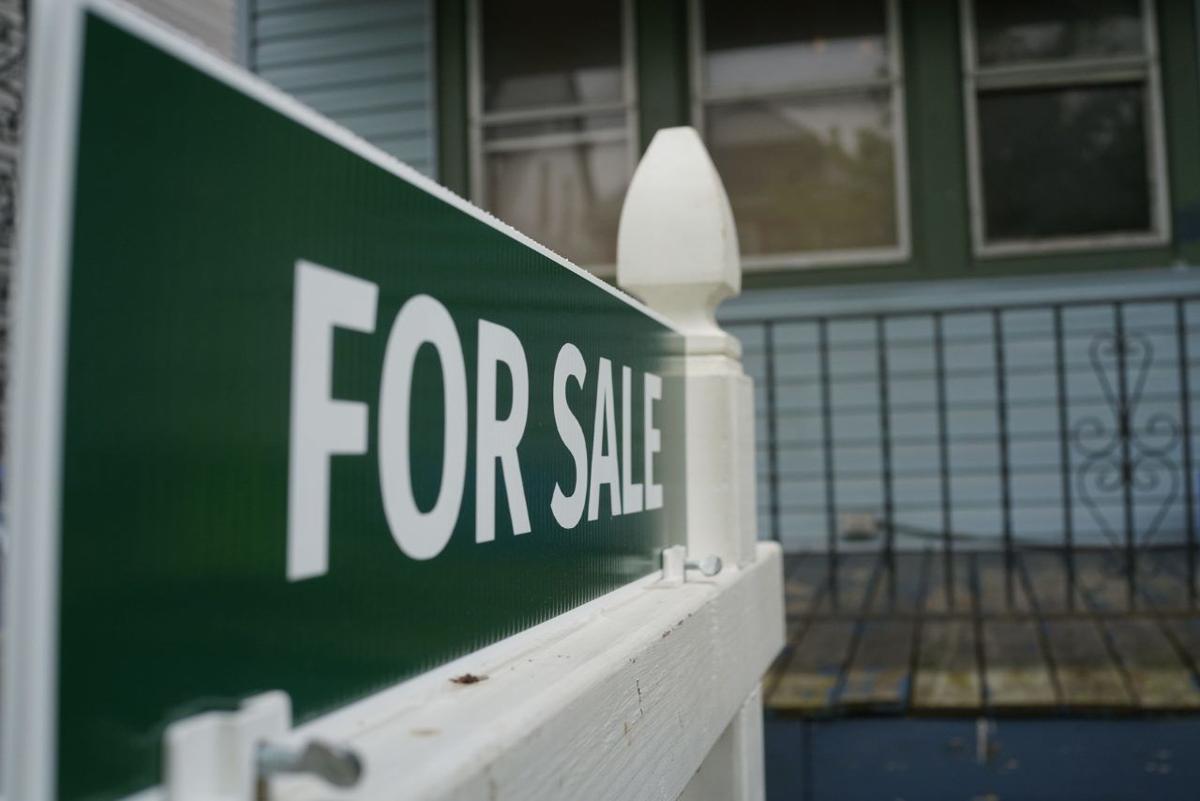 The word "unprecedented" has been overused in the past few years when describing the area's housing market. But perhaps it's never been more accurate than now, based on the latest industry trends as reported by local agents in June.
Finding a house in the Buffalo Niagara region has been getting steadily more difficult over the past three years. Agents already prepare their buyers to lose their first few attempts and to be patient.
• Home prices have never been higher locally than they are now, and they're rising faster than at any point this century.
• Homes are selling faster than ever before, and are barely keeping pace with the new listings.
• The tight supply of homes available for sale, while it has ticked up slightly, is still at a record low, dampening the pace of activity.
• The list price is truly a starting point, as the average house is fetching nearly 10% over asking for the first time.
Western New Yorkers are facing sticker shock at the rising prices for new home construction and home repairs.
The combination of factors is putting even more pressure on participants, particularly home buyers, who are already frustrated with the challenge of finding a home. They're increasingly finding themselves priced out of opportunities, and desperate to overcome their rival bidders.
The problem is driven by basic market rules , especially with volume of cash equity being used. There simply aren't enough good homes to satisfy the demand, so people are outbidding each other just to win what's there.
"It continues to be a seller's market, and listings are coming in and selling almost as quickly as they're being listed," said Peter Scarcello, general manager for Buffalo Niagara at Hunt Real Estate Corp., which had its best month in the company's history in June. "There's still that runup. People are still trying to get into housing, and it's going to continue at this pace for a while."
Brokers, however, report that they're starting to see a slight slowdown in July – although they attribute that to seasonal factors and buyer frustration.
"Without a shift of supply and demand, I highly doubt we will see a change in the overall seller's market climate anytime soon," said Dana David, an agent at Howard Hanna Real Estate. "It will be nice to get a little more balance in the market."
Here are five things to know about the latest data from the Buffalo Niagara Association of Realtors for June.
A boom in home improvements has continued a year into the pandemic.
Just 20 years ago, the median home price in the Buffalo Niagara area was still under $100,000. As recently as 2003, at least two months of the year didn't even top $80,000.
A median is the midpoint, so half the homes sold for less and half for more. It is a more reliable measure of data than an average, which can be skewed by unusually high or low extremes.
In July 2005, the median broke the $100,000 mark, but just barely, and only for two months. Yet it took only another 16 years to double. For the first time in the association's records, the median sales price topped $200,000 in May and June 2021, peaking at $206,000 last month.
That's still far below the national and state medians, Scarcello noted.
"We are incredibly undervalued as a region," he said.
For many potential sellers, the holdup is simply that they don't know where they would go, or they fear not being able to find or afford a new house because of their finances or the competition.
That listing price you saw on the house? Consider it the floor.
It used to be that the asking price was the goal that sellers and their agents set, in the hopes of coming close. But it was also a ceiling for buyers, who tried as hard as they could to stay under it. So on average, a decade ago, sellers received about 95% of their sticker.
Now, the list price is the starting point. For the past 12 months, homeowners have been able to reap more than they asked for, even if just by a smidgen. And it has continued to increase month after month, so that the sales price is now 8% more than what the sellers sought – for the first time ever.
Prices are also rising at a faster pace than at any time since 2000, and perhaps even longer – with double-digit percentage annual increases for every month since August 2020, even exceeding 20% for the past two months.
Cash deals also are becoming more common and ruling the roost. And many buyers are skipping home inspections and other conditions to make their offer more attractive.
At the same time, brokers caution that sellers shouldn't get too greedy, either.
"As great as this is for sellers, we need to make sure we're being realistic with our prices and not have too high expectations," said John Heffron, an agent at Gurney Becker & Bourne.
The imbalance between supply and demand isn't just driving up the prices. It is also making homes disappear quickly.
"The pace that people are selling homes off the market is crazy," Hunt agent Brian Hillery said. "These homes are coming on the market and selling before people can even get in and show it."
Just five years ago, homes could spend two months sitting on the market before they sold. Today, it's as little as half that – an average of just 29 days for the first half of this year, and just 21 days in June. That's just three weeks. And in many cases, it is a lot less, which explains why it has been so difficult for buyers to get a house when the listings don't last very long.
"The lack of inventory is driving the market," said Jerry Thompson, broker-owner of Century 21 Gold Standard in East Aurora, who had a listing last month that brought 28 offers – nine with cash and 25 with no home inspection. "There's nothing for sale, there's low interest rates and there's a ton of buyers that want to buy."
It is also why the inventory has shrunk so much. New listings are still slightly below pre-pandemic levels in 2019, although they've recovered significantly. But they're barely keeping up with the pace of sales activity. So after subtracting the sales from the new additions, the inventory of homes available for purchase – while up from the extreme record low of just over 1,220 in February – remains extremely slim.
Specifically, at 1,485 homes on the market, it is half of what it was in 2019 and one-third of the level from six years ago. That means it can only sustain just over 1.3 months of sales – a far cry from the six-month level that symbolizes a stable market.
Closed sales are slowly getting back to pre-pandemic levels, although they were still shy in June, with 916 deals. That's the lowest level for the month in nine years and below the five-year average for June, as most years since 2012 saw more than 1,000 transactions for that month.
Pending sales, on the other hand, are surging again, with June's tally of nearly 1,400 exceeding every year pre-pandemic going back to 1999. Last year's unusual June surge, with more than 1,500 deals signed, stemmed from pent-up demand after the market was shut down for a couple of months as part of the effort to fight the spread of Covid-19.
But the tight inventory could still hold back activity going forward until the inventory loosens up.
Meanwhile, brokers say they're starting to see a slight slowdown in July, though it might be due as much to seasonal factors as buyer frustration.
"The last two weeks, we're seeing somewhat of a lessening," said Lynn Shaftic-Averill of Hunt. "We don't know if the buyers got discouraged, or if people are just on vacation."
Where houses were getting 15 to 20 offers a few weeks ago, it has been more like a half-dozen since July 4, agents say. Houses are also lingering on the market a notch longer, and more homes are being listed. And buyers who couldn't seem to win are now getting offers accepted.
"It's still a very strong seller's market," said Stephanie Morgan, co-owner of JRS Morgan Realty in East Aurora. "However, I think we might have hit the peak for the year."
Prices are also "leveling out," she said, although "I don't know if it's going down."
Some of the drop-off may be due to buyer fatigue.
"I think some of the buyer frustration is showing. They're just not entering the waters unless they're ready to do it," Thompson said. "I'm not seeing any halfway-in offers."