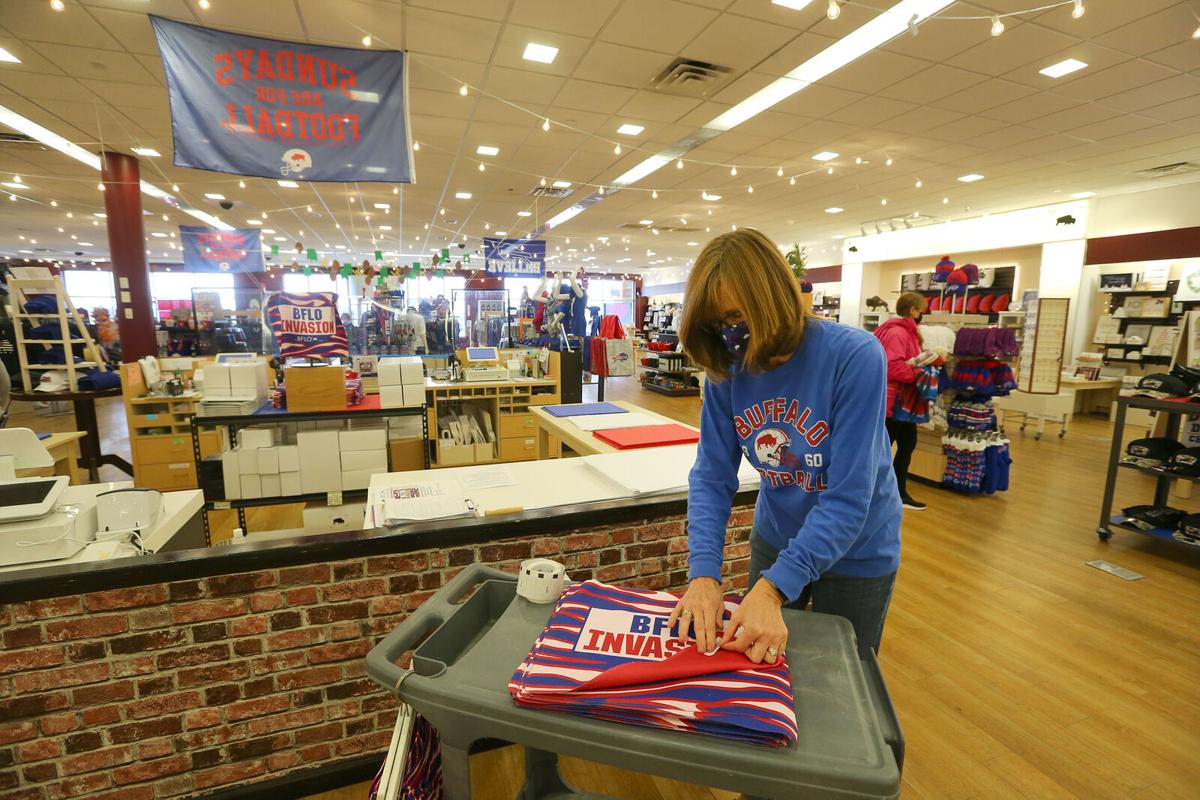 Higher pay. Signing bonuses. Bigger employee discounts.
Retailers and shipping companies are trying different things to enlist temporary holiday help amid the tightest labor market in years.
But none of it may be enough to draw the number of workers needed to handle the industries' busiest time of year.
After scrambling for workers the past 18 months, companies are growing more desperate heading into the frantic holiday shopping season.
Months into their seasonal hiring schedule, they have fallen far below their staffing goals and are up against a host of factors keeping potential workers away. And it's all happening as analysts predict record-breaking retail sales and shipping volume.
"As we have seen the past year with more jobs than workers, many employers have responded by increasing pay and offering generous sign-on bonuses to entice workers to either come back to work or leave other jobs," said Joe Rindfuss, general manager at employment company WNYJobs.com.
Target increased pay by $2 per hour and pared down its number of job openings. Best Buy has increased its hourly wage to $15. Amazon is offering sign-on bonuses of as much as $3,000. Macy's will give workers $500 for bringing friends on board. Dollar Tree and Family Dollar workers can pick their own payday. Ollie's is holding job fairs for the first time in its history. 
Industries across the board are competing for entry-level staff. That gives workers more options to choose from, including higher-paying jobs with better working conditions and benefits.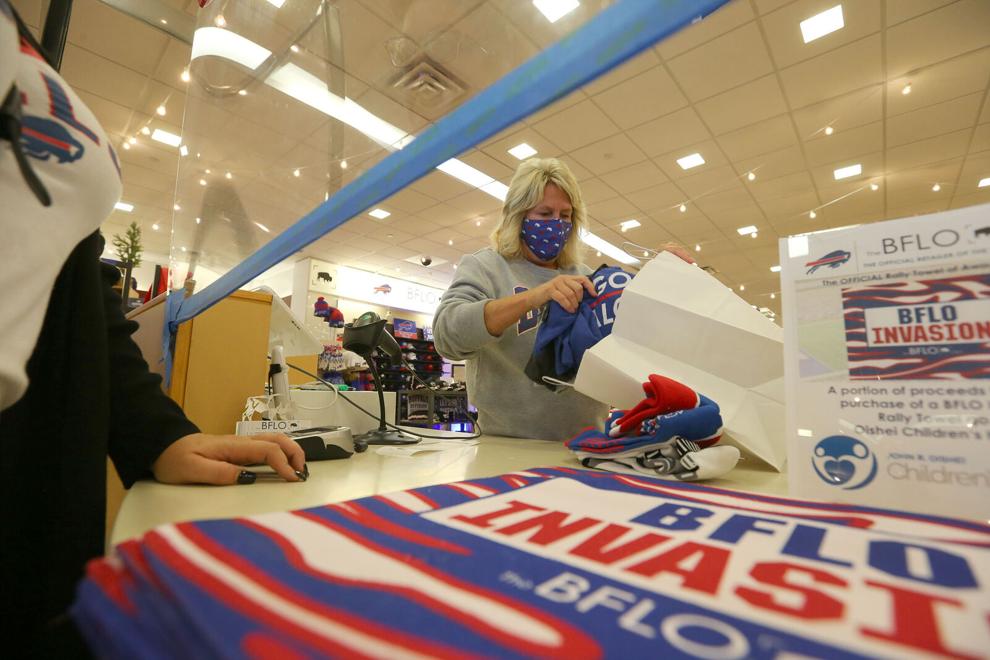 Some retail workers moved on to new jobs during the pandemic. Others used the time to learn new skills. Concerns about Covid have kept many out of the workforce, and the seniors who traditionally come out of retirement to work the short holiday stint are the ones most vulnerable to the disease.
"When you compare the average hourly wage in retail to other sectors of the economy and consider that many firms in these other sectors are also having difficulty attracting workers, it's not surprising to me that some retail workers have decided to seek out jobs in non-retail areas – especially those jobs that value sales and customer service skills," said Charles Lindsey, a marketing professor at the University at Buffalo's School of Management.
For a family of four, the recent pay increases bump wages above the poverty level, according to federal guidelines. With its risk of Covid exposure and abuse from increasingly irate and impatient customers, many workers have decided that retail is not the place they want to be during a pandemic. 
It's also not the place many workers want to be during the holidays. That is especially the case for those who may be expected to spend their Thanksgiving, Christmas Eve or New Year's on the job. The retail atmosphere can be an especially stressful place to work during the holidays, when tensions among shoppers are high.
Longtime retail workers have said they are burned out and fed up after more than a year of enforcing changing Covid policies and taking abuse from customers who have gotten increasingly irritable.
"This is a problem that firms will not be able to solve in the near term," Lindsey said.
Retailers and restaurants are still opening later and closing early. Manufacturers are running shorthanded. And help wanted signs are everywhere.
Retail jobs have been disappearing for the last six years. The Buffalo Niagara region had almost 12% fewer retail jobs in August than it did in 2015 – a loss of 7,600 positions, according to state Labor Department data.
The pandemic only accelerated the decline. Retail employment is down by nearly 5%, or 2,700 jobs, over the last two years alone, the state data shows.
Holiday hiring also isn't as big of a deal as it used to be. Over the last 10 years, retailers hired almost 25% fewer workers during the four months leading up to the holidays than they did during the first half of the decade. That's a difference of about 800 jobs during a typical year.
Last year, for instance, retailers hired 2,900 people from September to December. That was the biggest increase during that three-month period since 2017, although part of the increase was due to retailers continuing to ramp up as pandemic-related restrictions were lifted.
With workers in short supply, retail wages have been rising – an increase that also is being accelerated by the steady rise in the state's minimum wage, now $12.50 an hour upstate.
Average weekly wages earned by retail workers – a figure that reflects hourly pay and the number of hours worked – rose by an annual rate of 5.3% during the first quarter of this year, according to federal earnings data.
At $599 a week, the average retail job pays about 40% less than the region's average job, which pays $1,021 a week. The data does not differentiate between full-time and part-time jobs.
Nathan Mroz owns the BFLO Store, which has four locations. He has 50 workers, but needs 20 more. He's hiring for positions throughout the company, from the sales floor to the marketing department. The company has grown quickly and has become increasingly busy since partnering with the Buffalo Bills.
"It's the first time we've really been slammed since the pandemic," he said. "I'm running around like a chicken right now."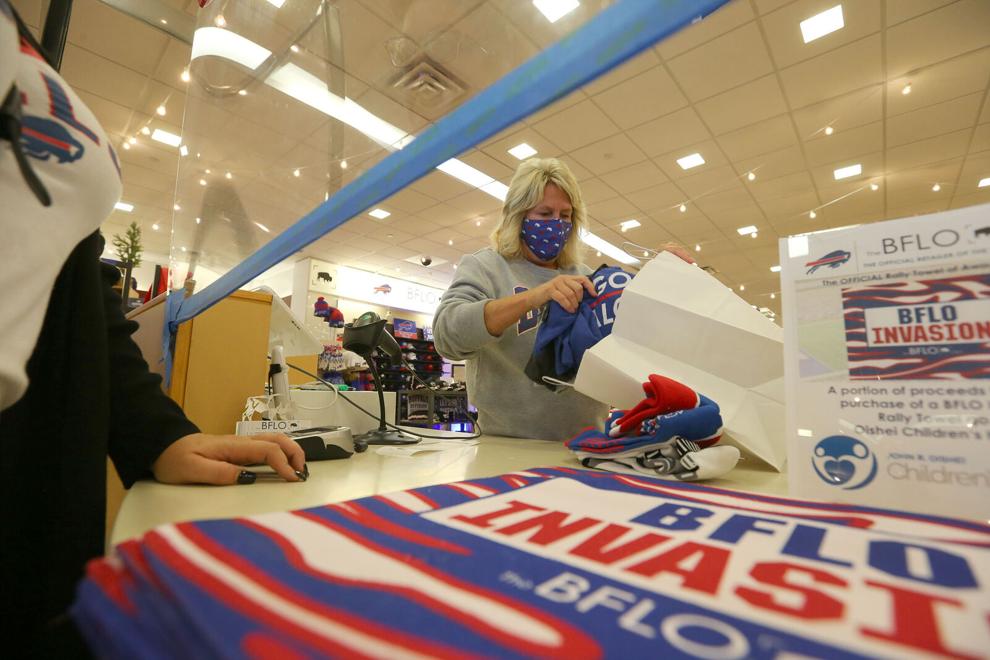 As a local retailer, Mroz is able to be more flexible and nimble with hiring than national chains, he said. His hiring practices are streamlined and don't require as much paperwork or time. At one point, the BFLO Store had so many applicants, it had to do interviews in groups rather than one on one. That is no longer the case, but the application process is still speedy.
"It's not a process where we have to go back to corporate and do a hundred different steps," he said. "Nationals, it's usually a longer process."
Some national retailers have accelerated their hiring processes, too. UPS will offer job seekers a position within 30 minutes of receiving their applications. Cabela's and others hold job fairs with with immediate interviews and quick offer turnarounds. JC Penney will hire on the spot.
Mroz said it has always been important to him to treat workers well and pay more than minimum wage. It goes back to his own days in retail being overworked and underpaid, he said. He said being told you're doing well is important, but money talks.
"The number one way people feel appreciated is through how you pay them and how you show your appreciation to them," he said.
Mroz has also made inroads with colleges and high schools to create a pipeline of workers. For example, he recently gave a presentation at SUNY Buffalo State to share his experience and expertise in retail and entrepreneurship. In turn, he takes on student workers who would like to take the same path.
Still, he needs more help. A lot of it.
"You walk into the backroom now and there are 20 pallets of merchandise," Mroz said.
The Buffalo Bills and Christmas merchandise is in demand.
"It would sell but we can't get it on the floor, so we're our own worst enemy at times," he said.
Mroz said he works in the back room of stores until as late as 3 a.m. sometimes, doing as much of the work he can do himself. The merchandise has to be unpacked, tagged, split among locations, put online and stocked in stores.
"That's it's an incredible process and you need an army really in the back room," he said.