It's been 21 years in the making but a historic former Black Rock malt house is ready for new life – as apartments.
Investor Fred LoFaso wants to convert the John Kam Malt and Kiln House on Hertel Avenue into a mixed-use project, featuring 80 apartments, a self-storage facility and 14,000 square feet of retail space.
It's aimed at workforce housing, while also playing off the seven-story building's historic role in the beer industry through such tenants as a new Buffalo Brewer's Museum on the first floor.
The goal, according to a letter from Andrew Terragnoli of Studio T3 Engineering to the city Planning Board, is to "further extend the progress and success of the existing Hertel commercial corridor to the west."
It also will add to the burgeoning growth in Black Rock, Riverside and North Buffalo, and follows other recent real estate development on Chandler and Tonawanda streets. And it's close to major retail corridors on Elmwood and Delaware, as well as the Niagara Thruway.
The $20 million project will be reviewed by the Planning Board on Monday for site plan and an adaptive reuse permit from the Common Council. If approved, work by LeChase Construction Services will take two years.
Located at 356 Hertel and 42 Foundry St., the vacant 124,839-square-foot complex sits on 2.97 acres west of Military Road, bordered by Hertel and Foundry as well as the north spur of the Beltline and CSX railroad line. It was constructed from 1900 to 1901 for the John Kam Malting Co., which occupied the site until 1916, with a malt house, a kiln house, water tempering, grain elevators and tanks and a warehouse.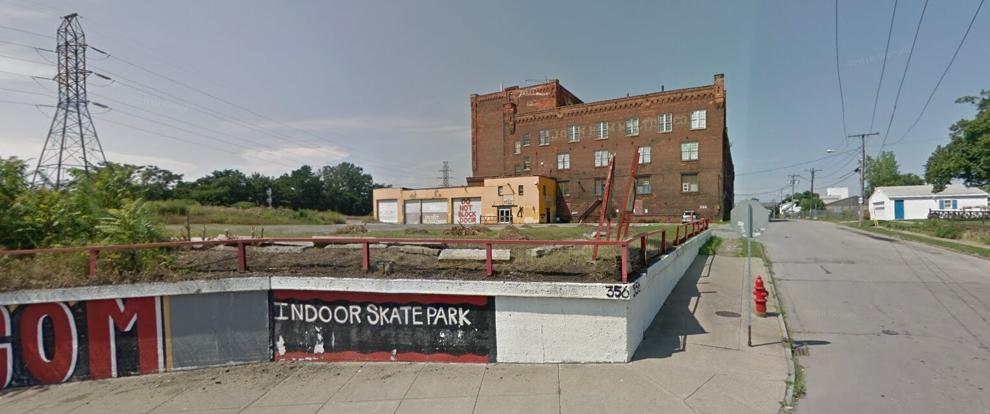 The final design is still being worked on with the State Historic Preservation Office. But LoFaso said about half of the residential units would be two-bedroom apartments, with another 34 one-bedroom units and six studio apartments. The units will range in size from 500 to 1,200 square feet, with an average of 825 square feet. Some will have lofts or even second floors, as the ceilings range as high as 27 feet.
Rents will be market-rate, but LoFaso said he will "try to keep the rents as affordable as possible," while also providing extra amenities. Plans include a small business or co-working center with a conference room and small work areas, as well as a patio on the 7th floor roof, an on-site dog park, a dog wash, a "pedestrian gathering plaza," and both permanent and visitor bicycle storage and repair.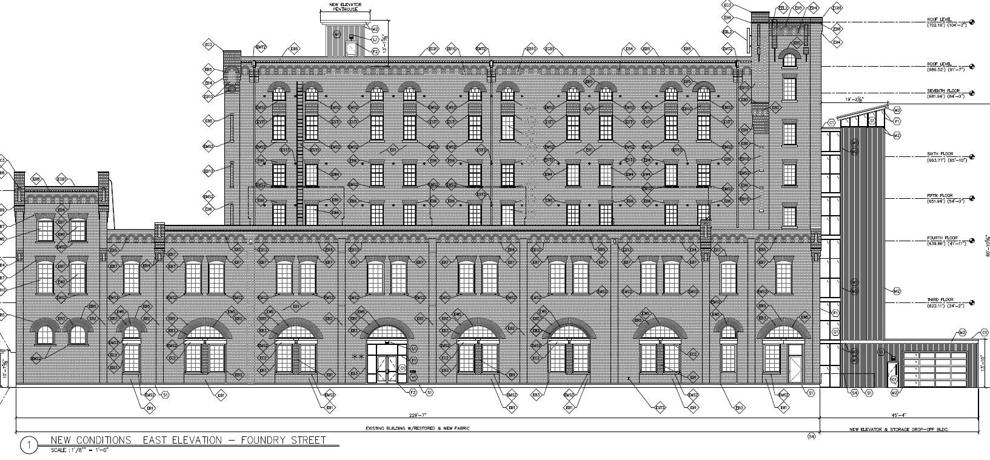 The self-storage component – about 500 units – will take up about 40,000 square feet in the basement and in areas of the building's core that don't have windows. "That's one of the ways we're able to develop a reuse without carving up the building to bring in natural light," LoFaso explained.
LoFaso has not signed on any retailers yet, but "we are talking with some tenants," such as a coffee roaster that would operate a retail shop and wholesale distribution, a gym, and a baker. Additionally, he added, "we're looking to do a small brewery or restaurant that will play off the theme of the malt house."
The museum would occupy about 1,800 square feet, with a variety of displays. LoFaso said the building was said to be the world's largest malt house when it was finished, and it was constructed around the malting equipment that had to be put in place first. The architect and engineer even had a patent for the building design, as well as the machinery. It was also one of the first malthouses to use automation to turn the malt over 24 hours.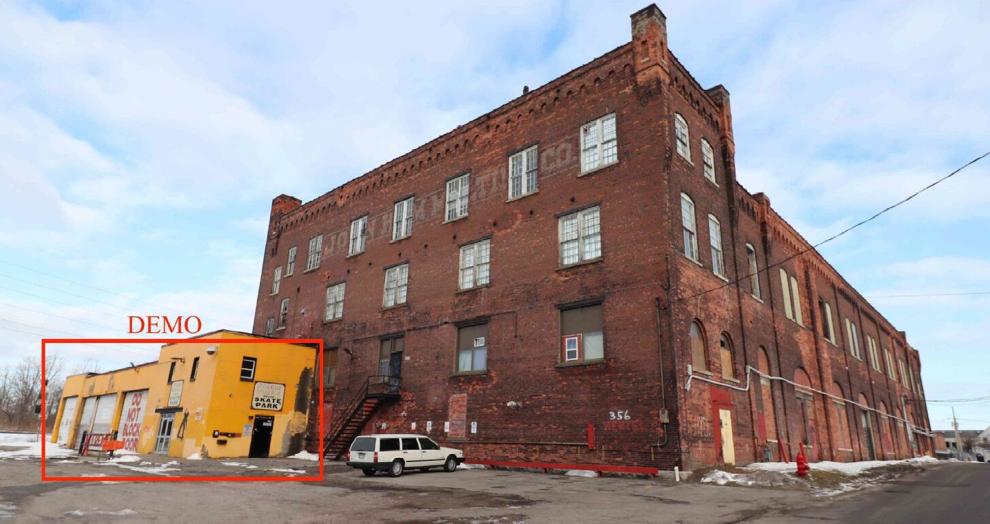 Yet it took Faso two attempts – last year and again in March – before he got it listed on the national and state Registers of Historic Places in June, which means it qualifies for state and federal historic tax credits. "The project would not have happened without it," LoFaso said. "It was pretty significant to get on the Register."
LoFaso said the building will be energy-efficient and environmentally friendly, with geothermal heating and cooling, as well as a small solar component, a green roof and permeable pavement to mitigate storm runoff. The site is also in the state Brownfield Cleanup Program, under Kam Cleanup LLC.
Exterior work will mostly consist of restoration and repointing of existing brick, along with new windows, doors and wood as needed. A new access elevator will be added to the north side of the building. The site will include 89 parking spaces along the north, south and west sides, accessible from Foundry.