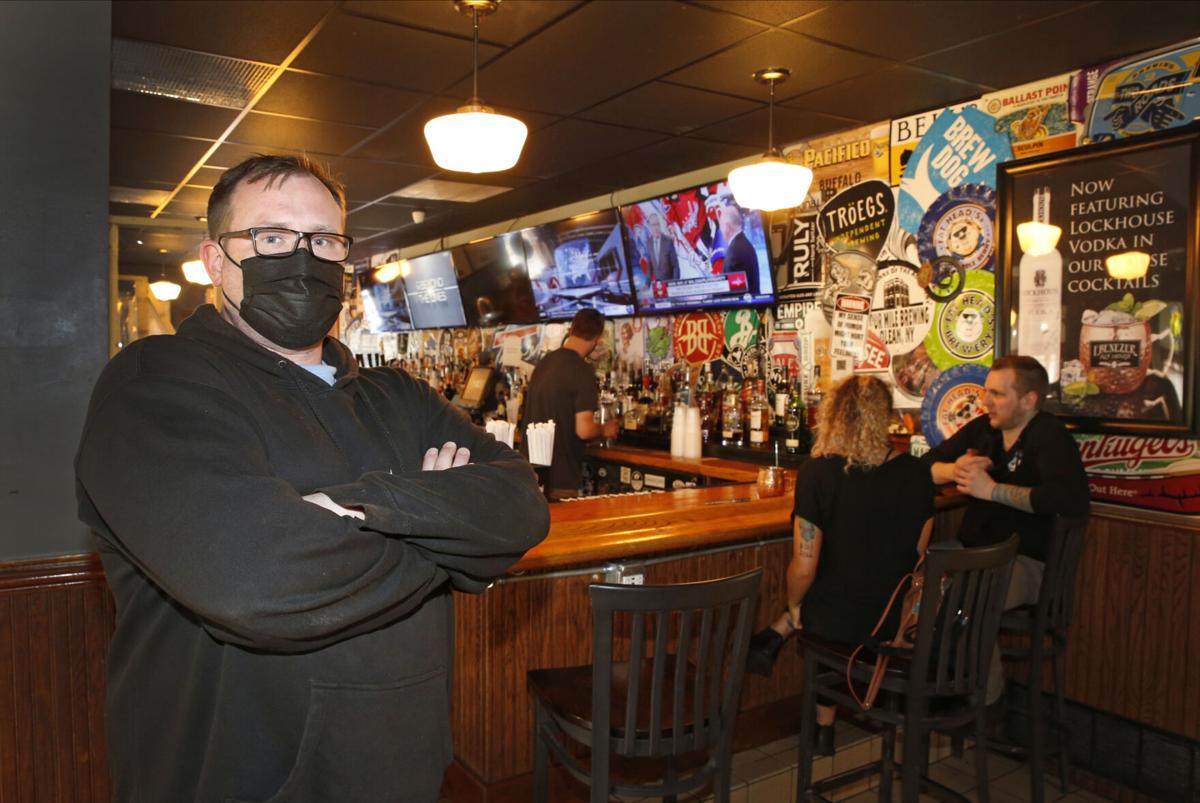 Ebenezer Ale House has to close two days per week. Prescott's Provisions on the Erie Canal in Tonawanda no longer serves lunch. Coco Bar & Bistro is paying its small staff overtime.
After a difficult year, restaurants are finally expecting business to pick up in a big way, with eased restrictions, a vaccinated public and eager patrons.
But a shortage of dishwashers and line cooks – vital to any restaurant – has left restaurants turning customers away at a time when those hard-hit businesses need them more than ever.
It's not just restaurants, either. Retailers are also fighting a losing battle to hire qualified workers at a time when enhanced unemployment benefits make many low-paying or part-time jobs less appealing.
Home Depot is trying to hire 440 people, just in the Buffalo Niagara market. Lowe's is adding 50,000 seasonal workers. CVS Health, which owns CVS Pharmacy, is hiring customer service representatives who can work from home and earn up to $45,000 with just a high school diploma. Dollar General, which is expanding, has 20,000 positions to fill nationwide.
Higher wages, signing bonuses
With workers scarce, some owners are raising wages and even offering signing bonuses. The Lexington Co-Op, for instance, has increased starting wages to $15 in an effort to entice more applicants.
More than 40% of independent business owners – a record high – said they have job openings they can't fill, according to the monthly jobs report from the National Federation of Independent Businesses. More than a quarter of owners have raised wages in an effort to attract employees, while another 17% said they plan to raise compensation in the next three months.
Roughly a third of owners said that either labor costs or labor quality were the biggest problem facing their businesses, according to the NFIB.
It is an especially frustrating turn of events for restaurant owners, who have been hit hardest among small businesses during the pandemic. The worker shortage is happening despite high unemployment rates and big job losses.
There are nearly 11,000 more unemployed people than there were a year ago – a 40% increase. The 38,500 jobs in the Buffalo Niagara market that have disappeared a year into the pandemic is more than double the decline during the Great Recession. 
New jobs, health concerns, rescue plan
Some workers in the usual labor pool found new jobs outside the restaurant industry during state-mandated closures.
In other cases, workers who have complicating health issues are too afraid to risk exposure to the coronavirus at work or don't have child care for children who are out of school and learning virtually.
And then there is the additional $300 in unemployment pay workers receive through President Biden's American Rescue Plan, which in some cases allows them to earn as much – or possibly more – than they would receive by working.
Unemployed workers will continue to receive the extra payouts until Sept. 6. It's great for restaurant workers, disastrous for restaurant owners, forcing them to compete against the increased unemployment payouts for the workers they so desperately need.
Restaurant owners are ready to scale back up and are determined to grow their businesses but are hamstrung by the lack of help, according to the NFIB.
And it's happening just when 426,000 Western New Yorkers have been fully vaccinated. The state will end capacity restrictions on businesses later this month, and consumers have begun returning to local restaurants in force. Restaurant owners, who have lost valuable income over the past year, are desperate to serve them.
They just don't have the staff.
Things are so bad that Prescott's Provisions regularly has to turn customers away, according to Vincent Thompson, chef and general manager at the Tonawanda restaurant.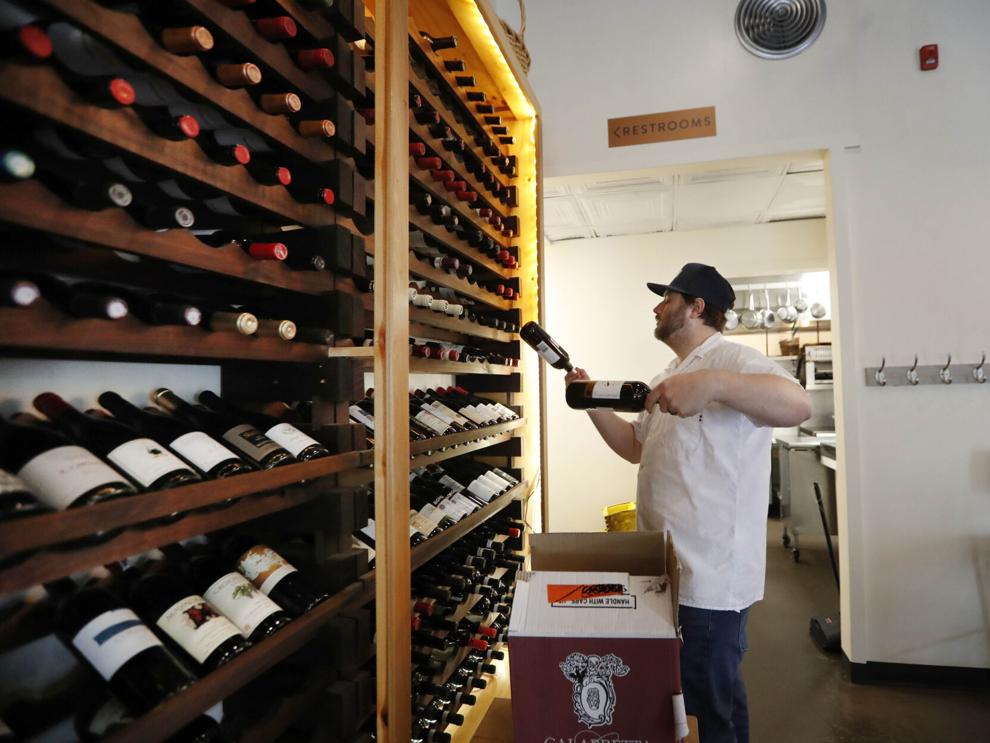 On the Erie Canal, Prescott's has tripled its outdoor seating to accommodate customers who are skittish about dining indoors during the pandemic. Now, the problem is serving them all with its current staff shortage.
"We turn down more people on the weekends than we actually serve," Thompson said. "We might max out at 160 guests and turn 200 down."
Desperate for good workers
Prescott's is down to just one dishwasher, who works all five nights the restaurant is open. To make the most of that one worker and meet its dinnertime demand, the restaurant had to cut its less profitable lunch hours. Other staff pitch in to help the dishwasher at the end of the night – finishing the dishes, cleaning up and mopping floors.
To entice more workers, Prescott's has offered signing bonuses, increased pay to $16 per hour and offers a free meal each night.
Still, finding back-of-the-house help such as cooks and dishwashers is "nearly impossible," Thompson said. A recent posting on the employment website Indeed didn't turn up a single applicant.
He attributes the shortage to the temporary increase in unemployment payments.
"That's got to be it. Everybody in that price range will probably not work until September," Thompson said. "I don't know if I can even blame them. If someone says, 'Hey, we'll pay you the same amount of money to sit home,' would you work?"
Ebenezer Ale House in West Seneca hasn't been able to hire the help it needs, either, and has had to close its doors two days per week in order to make do with the staff it has. The restaurant had 42 employees before the pandemic, now it is down to about 20.
"I'm missing out on money because I don't have people," said owner Nathan Springer. "I had to close down, which is killing me, because I was here open to close cooking and I'm the owner."
Ebenezer is ready to pay a dishwasher $18 an hour after 30 days. Still, Springer has received three applicants or fewer each month, and those who do apply tend not to show up for interviews.
The restaurant had been looking for a dishwasher for three weeks before Springer was able to hire someone. That dishwasher didn't work out, calling off four times in the one week they were on the job. Two weeks later, the restaurant still doesn't have a replacement.
Ebenezer also can't find reliable cooks, which are imperative to making it through a busy Friday or Saturday night.
"The back of the house is not a fit for everybody. It's not like you can just jump in. It's a skill set," Springer said. "But right now we're pretty much taking anybody that can come in and has the basic sense of a line cook."
Former employees have moved on, including one who had been with Ebenezer Ale House for five years. But it's the higher unemployment payments that are the biggest problem, Springer said.
" I feel like there are a lot of people that can work that aren't right now, just due to the fact that we're not getting any applicants," he said.
Coco Bar & Bistro on Main Street is also shorthanded. The restaurant remained shuttered after the last round of state-mandated closures, so its sole dishwasher moved on, and owner Maura Crawford doesn't want to risk infection by bringing in someone new.
"We're not gonna hire a dishwasher for a while because they're not part of our little Covid coven," said Crawford, who also owns Crepe Chalet. "We're just going to try to go as long as we can with our vaccinated pod."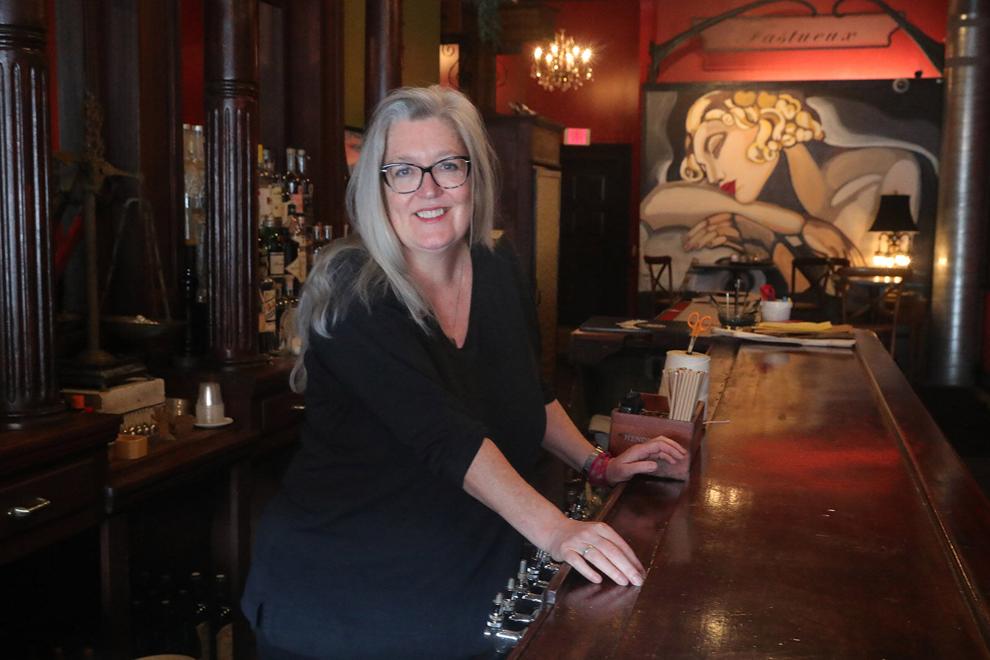 A core crew had been working right along at the Chalet, and everyone who came back when the restaurant reopened last month had been vaccinated.
"We'd have to be hiring from the general population, and the chances of finding a dishwasher who's vaccinated might be really difficult," Crawford said. "So we're just going to ride it out until we feel that there's herd immunity or someone stumbles in who is vaccinated."
Crawford has given her current staff raises to make sure they stay where they are and is paying overtime because they're working six days per week.
"I personally wish the federal government had given people a weekly boost to go back to work," Crawford said.
https://buffalonews.com/business/local/david-robinson-an-uneven-recession-leads-to-an-uneven-recovery/article_fcb76dce-9e1a-11eb-b627-b3d5e75620e3.html#tracking-source=home-top-story-1