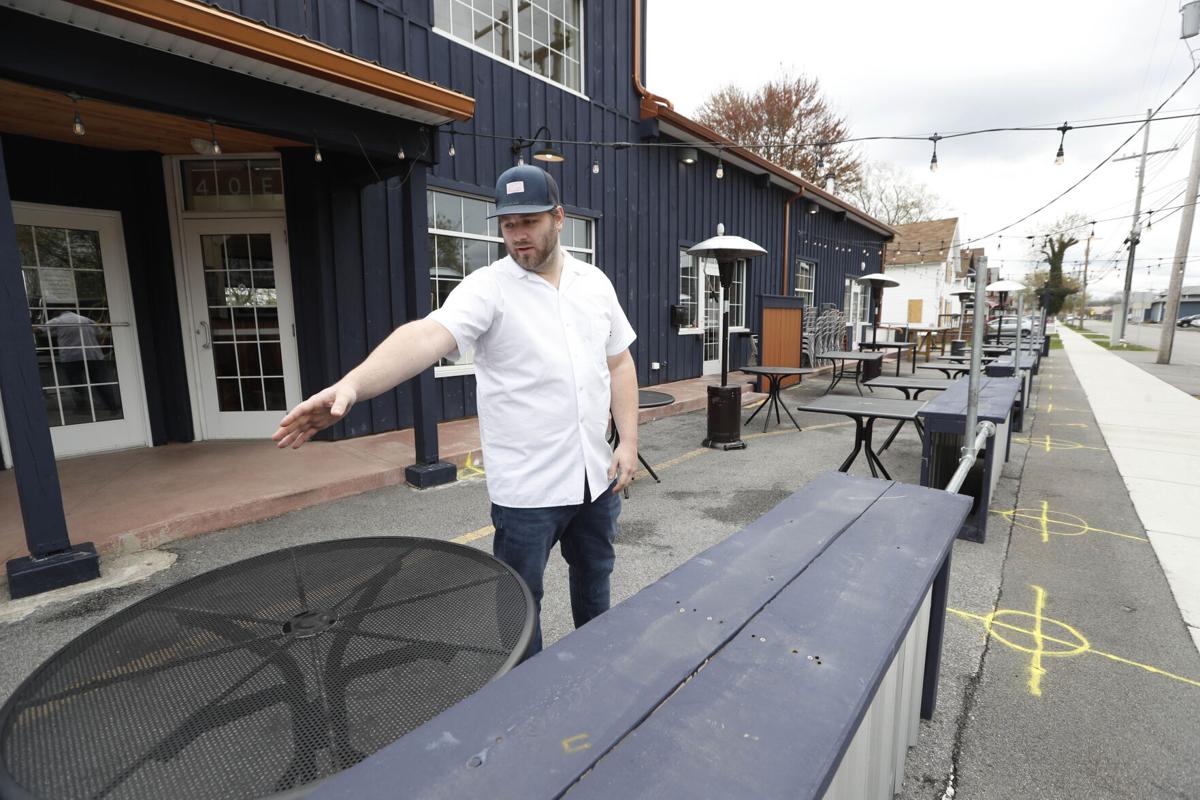 Restaurants are getting ready for round two – and this time they're much better prepared.
After a harrowing year, restaurant owners are in their second spring season in the time of Covid and heading toward their second summer. With a year of experience on their side and situations improving, it gives them a chance to put to use the lessons they learned the first time around.
They have expanded outdoor dining, adding patios and decks and stretching out into parking lots.
They have invested in outdoor accommodations, added delivery and perfected curbside pickup.
They have learned how to maximize every inch of dining space, figuring out ways to squeeze in more tables while maintaining social distance and staying under the state's 75% capacity limit.
They have learned where to get hard-to-find supplies, how to maximize sales and have figured out how to add more of what customers want while cutting out things that are the least profitable.
As warmer weather approaches, restaurants expect business to pick up – just as it did at this time last year.
Except this time, with a year of experience under their belts, they are feeling more prepared and hoping for better fortunes. This time they look forward to an increasingly vaccinated clientele, a populace that is more comfortable dining indoors and a year's worth of pent-up demand.
More outside dining than ever
Before Covid, restaurants didn't bother opening their patios until Memorial Day, when they could count on consistently mild weather. Now, patio season is already in full swing.
Some eateries never closed their outdoor space, warming customers with outdoor heaters and sheltering them in enclosures through the winter. Restaurants now capitalize on any moderately sunny or warm day, even though they are scattered and interrupted by cold weather and sometimes snow. 
Heading into summer, restaurant owners feel more optimistic and better equipped to bounce back, relying on resourcefulness they were just learning at this time last year. The new strategies seem about to pay off.
Prescott's Provisions along the Erie Canal in Tonawanda has tripled its outdoor seating. It enclosed its existing patio so it can be used in colder weather and has windows that can be removed in summer. This week, it will pour concrete for a second patio – one in the open air with a roof for rain cover.
But Prescott's hasn't been able to hire back-of-the-house help, despite increasing pay and offering signing bonuses and other incentives – something chef and general manager Vincent Thompson attributes to the $300 supplemental payments granted to those on unemployment.
Down to just one dishwasher, the restaurant now closes during the less profitable lunch hours. With fewer workers, Prescott's has become more reliant on a reservation system that allows it to better plan staffing and resources. It books up a week or more in advance.
The pandemic has resulted in higher food costs and limited availability of certain ingredients.
To broaden his search for the things he needs, Thompson has curated a new roster of additional suppliers, including specialty companies in New York City and Boston. Because he prints menus in-house and has always changed selections often, he has the flexibility to add and delete offerings when necessary ingredients are unavailable.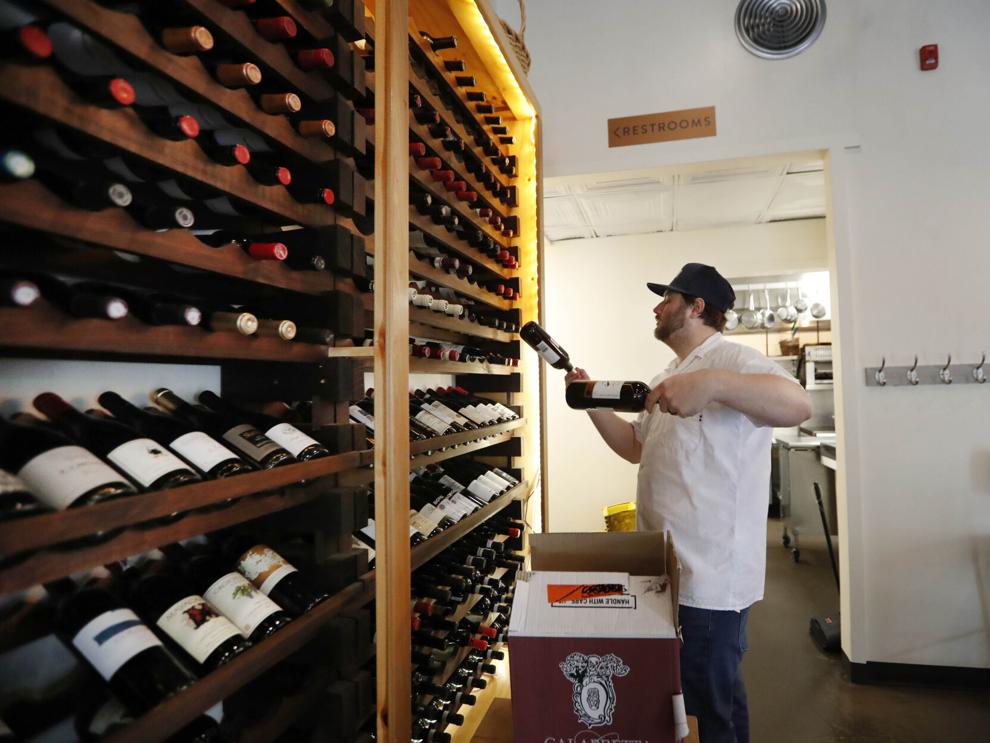 Fewer seats but spending more
Though the restaurant can fit fewer people than it did before Covid and can offer fewer seatings because of the curfew, the patrons it is able to accommodate spend more money per visit. In January, Prescott's saw its highest per-check average ever. Thompson speculates it might be because people have saved money being stuck at home during quarantine, and because people on unemployment have more money to spend than usual.
One thing they are spending more money on is wine. To capitalize, Prescott's has grown its wine list from 50 selections to 300 selections with a wide variety of price points ranging from $29 to $1,000 per bottle.
"Obviously the better variety you're able to give somebody, the more they can spend," Thompson said. "If someone comes in and the most expensive bottle is $75, but they wanted to spend $150, you just lose out on the sale."
While takeout solved many problems when dining rooms were closed, it might make things more difficult as business picks up, said Ellie Grenauer, director of the New York State Restaurant Association and co-owner of the Glen Park Tavern in Williamsville.
Some restaurants have already scrapped or limited their takeout, delivery and curbside pickup services, which strain resources and are more expensive to operate than in-house dining.
Still, Grenauer believes customers will come to expect those services even after indoor dining returns to normal, now that they have grown used to the convenience.
"I don't think takeout and outdoor dining are going to go away anytime soon," she said.
Restaurant owners were able to shift resources to curbside pickup when dining rooms were closed, but keeping the new service running will take some figuring out once capacity restrictions are eased.
"It complicates things because we've all gotten good at it now, but you can only serve so many people per half hour," she said.
To hang onto that segment of business, restaurateurs will have to invest in more efficient or larger kitchens and add staff. But it may be a while before they can afford to do that.
Maura Crawford of Coco Bar & Bistro on Main Street likes to think her restaurant would have survived even if her landlord had not allowed her to open her outdoor Crepe Chalet in the driveway.
Either way, the outdoor dining spot became a popular destination throughout the winter and, while it didn't make up for the restaurant's usual sales, the revenue it brought was a "godsend," she said. 
Crawford wanted to further build up outdoor space by expanding the footprint of her rear patio to make room for additional customers. She was turned down by the New York State Liquor Authority.
Though the state has allowed restaurants to resume 75% occupancy, her small dining room makes it impossible to fit that many people while maintaining proper social distance. The patio expansion would have allowed her to restore the restaurant's capacity.
Crawford said she has survived "horrible, horrible" situations throughout her career that helped prepare her for the pandemic, and that she would figure out a way to get by without it.
"I've been in the business for 30 years. Experience comes in handy at times like this, when you have to be a survivor and really fight it out," she said.