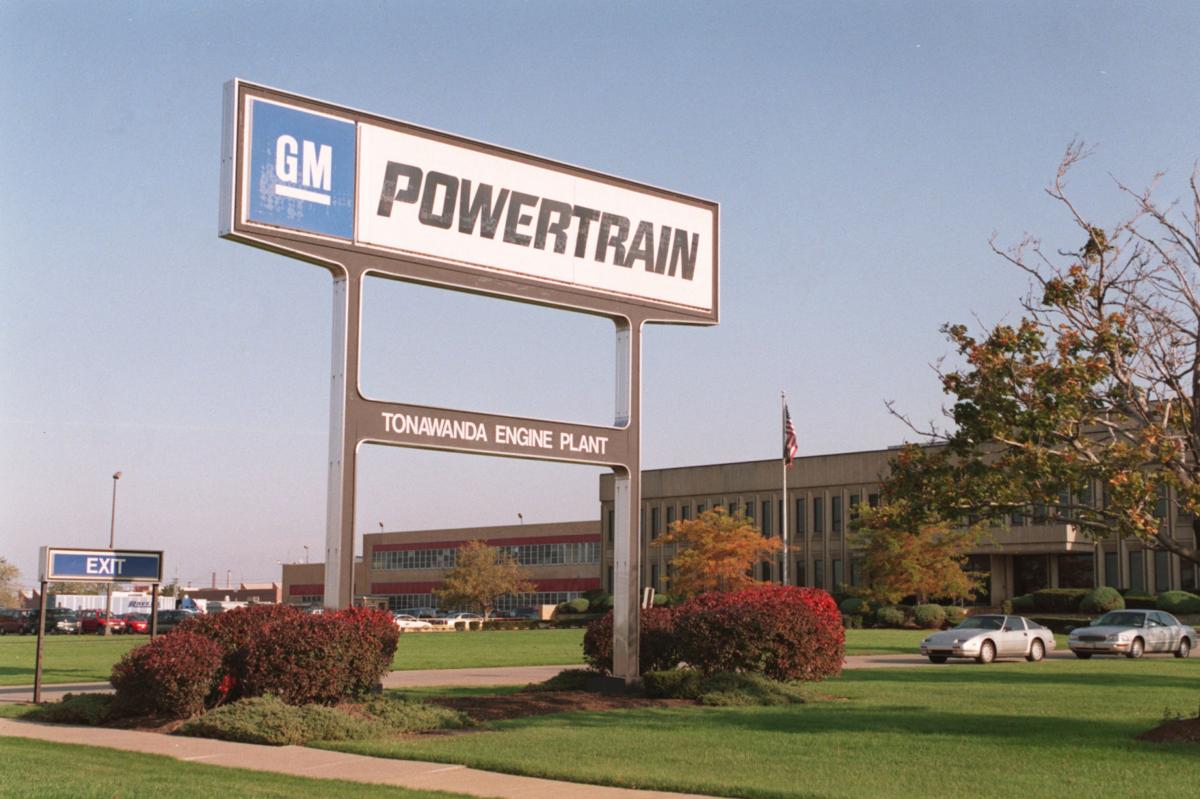 But the headcount at the two GM plants in the Buffalo Niagara region will likely drop, as GM slashes its North American salaried workforce.
GM on Monday revealed plans to end production at assembly plants in Lordstown, Ohio; Detroit-Hamtramck, Mich.; and Oshawa, Ont., by the end of 2019. GM will also halt operations near Baltimore and in Warren, Mich.
Ceasing production at assembly plants raises concerns about the ripple effect on facilities, such as those in Tonawanda and Lockport, whose products supply vehicle assembly.
"We will evaluate any impacts to local plants over the next few weeks, but we don't anticipate any significant changes based on what we know today," said Mary Ann Brown, a GM spokeswoman.
The Tonawanda plant makes engines and the Lockport plant makes heating, ventilation and air-conditioning products for vehicles. Both area plants supply their products to a variety of GM vehicles and sites, so their fates are not tied to one particular GM assembly operation or vehicle.
But the local plants do supply parts for some of the vehicles that GM plans to stop making.
Bloomberg News reported that GM plans to stop production of vehicles including the Chevrolet Cruze, the Cadillac CT6, the Chevy Impala and Buick LaCrosse, which are assembled at the plants targeted for shutdown. GM's Lockport plant makes components for the Cruze and LaCrosse, and the Tonawanda site makes engines for the CT6 and Impala.
Arthur Wheaton, an automotive industry expert at the Cornell University School of Industrial and Labor Relations in Buffalo, said he believed the Tonawanda plant could see a bigger impact through the cuts in the salaried workforce, rather than the effect of assembly plants ceasing production.
The Tonawanda plant could see some effect on engine lines geared more toward cars than trucks or SUVs, which are selling in stronger numbers, he said. "People just aren't buying cars anymore."
The Tonawanda plant revealed this year it would build a new line of fuel-efficient engines for the 2019 Chevrolet Silverado. The Silverado is GM's best-selling pickup truck.
To cope with changing customer preferences, the Tonawanda plant could shift some workers to its engine lines supplying SUVs and trucks, Wheaton said.
"As far as I'm concerned, this announcement is GM just finally catching up to what Ford and Fiat Chrysler America did already" in making changes to their vehicle production, Wheaton said.
The United Auto Workers vowed to challenge GM's plant decisions "through every legal, contractual and collective bargaining avenue open to our membership."
Terry Dittes, who heads the UAW's GM negotiations, criticized GM's production in decisions in light of concessions workers made during the Great Recession and a taxpayer-backed bailout during the automaker's trip through bankruptcy in 2009.
"This callous decision by GM to reduce or cease operations in American plants, while opening or increasing production in Mexico and China plants for sales to American consumers, is, in its implementation, profoundly damaging to our American workforce," said Dittes, a former director of the union's Amherst-based Region 9.
Both GM plants in the Buffalo Niagara region have survived past reductions, including when the Lockport site was part of Delphi Corp.
And both sites received a vote of confidence nearly two years ago, when GM announced it would pour $296 million into the Tonawanda plant, and $32 million into the Lockport site. GM followed that up with a pledge to invest an additional $3.5 million in the Lockport operations.
Combined, the Tonawanda and Lockport plants have nearly 3,000 employees, and are cornerstones of the region's manufacturing sector. But their headcounts could soon drop.
GM recently extended a buyout offer to 18,000 North American salaried employees. It is not yet known how many salaried employees at the Tonawanda and Lockport plants signed up for the offers.
As of late September, the two area plants had a combined 418 salaried employees, according to GM figures. It was unclear how many of them were eligible for buyouts, which were offered to workers with at least 12 years of experience.
GM said it is aiming to reduce its North American salaried and salaried contract workforce by 15 percent, or 8,000 jobs, including 25 percent fewer executives.
The Detroit News reported that about 2,250 salaried workers requested buyouts, and that GM would need 5,750 layoffs to meet the 8,000-worker target.