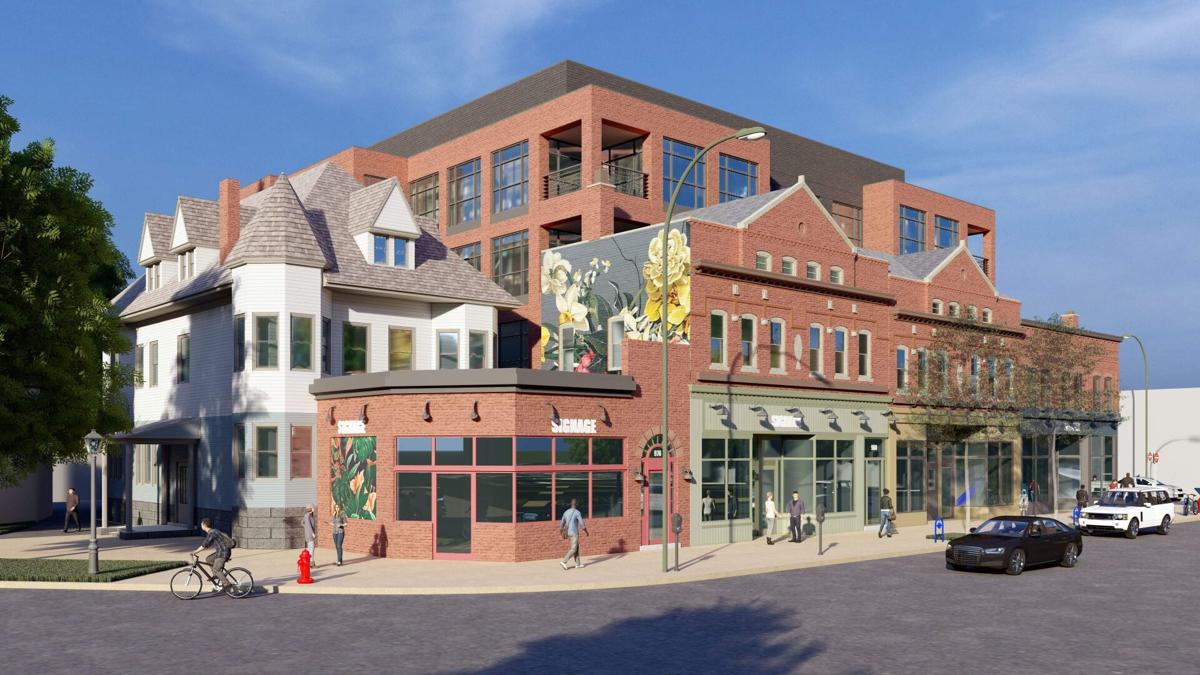 What a difference four years makes for development plans in the Elmwood-Bidwell neighborhood.
In 2017, Elmwood Village residents like Gretchen Cercone mobilized to stop a developer's proposal to put up a pair of four- and five-story apartment buildings at Elmwood Avenue and Bidwell Parkway, calling them too big and inappropriate for the site and neighborhood.
That opposition ultimately killed the entire project by Ciminelli Real Estate Corp., known as Arbor + Reverie.
Now, Cercone and others known for being critics of development projects are voicing little concern over a similar plan by Douglas Jemal for a four-story apartment building at the same location – but set back behind the existing storefronts.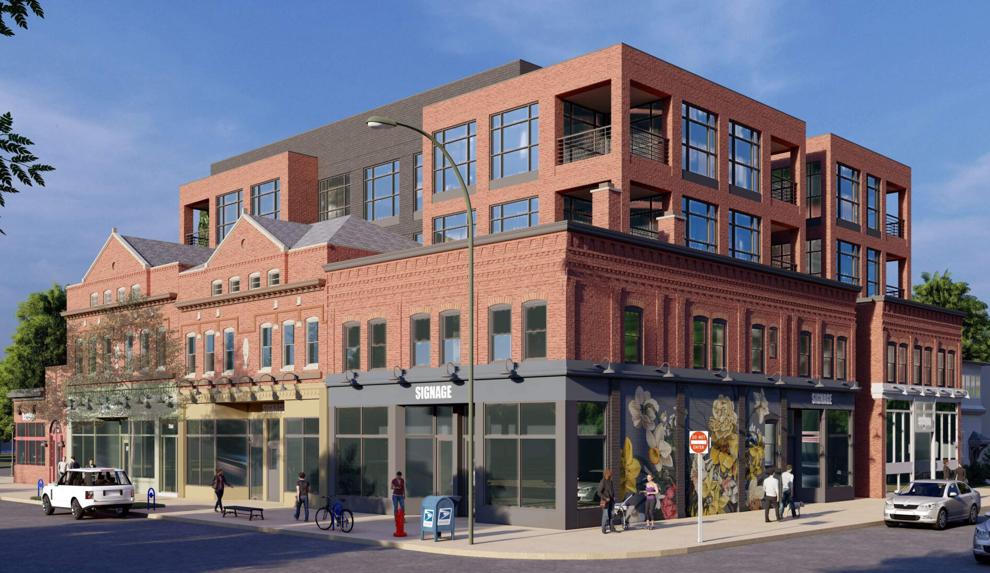 "It's something that I'm hoping the community will find to be an asset to the corner," said Cercone, president of the Lancaster Avenue Block Club and a leader of the resistance to the earlier project. "I'm not hearing a strong, vocal, united opposition."
The difference? Jemal's approach, with a plan that retains and renovates the existing structures and streetscape instead of demolishing them.
"It's much better than what was proposed several years ago," said Daniel Sack, an advocate for the city's Green Code and a frequent skeptic of large-scale redevelopments. "I like that, supposedly, they're not demolishing anything or very much. Some of the houses in back might be partially demolished. I'm not really disturbed about that."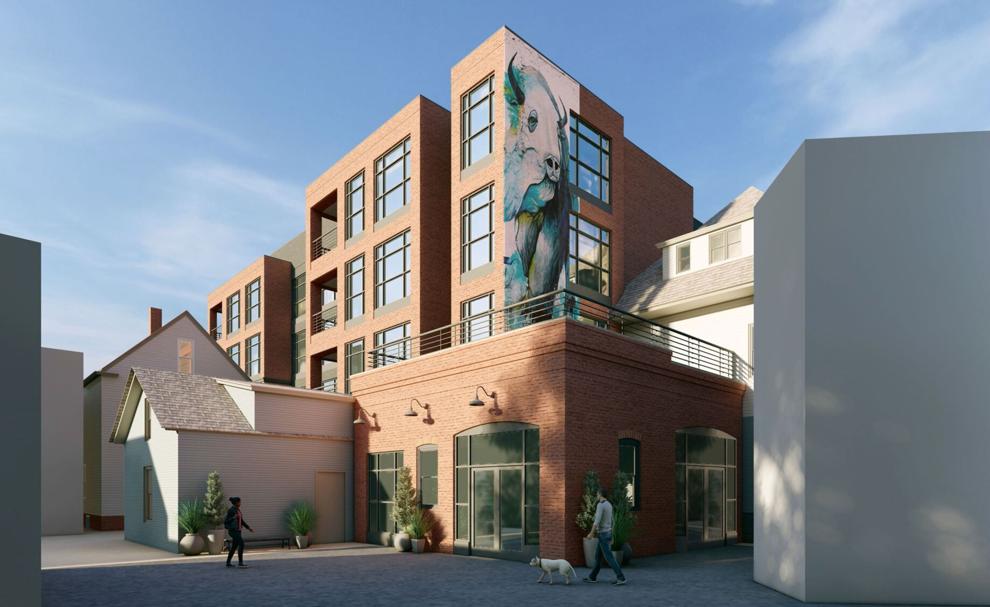 He's not even perturbed that the $10 million project will still need a variance for the fourth floor, when the code limits new construction in that area to three stories.
"That's not a big issue," Sack said. "I'm sure the Zoning Board will approve an extra story because it is set back far from the front."
The remarkable turnaround for a neighborhood with a reputation for challenging developers appears to reflect residents' sense that – this time – they're being heard. They say Jemal is respecting their desire to preserve the neighborhood's look and history, particularly from the street level.
"He's been very transparent, not just with us but with the community in general," said Therese Deutschlander, president of the Elmwood Village Association and owner of Thin Ice boutique on Elmwood. "He seems very upfront about everything, very respectful of the community."
Jemal's Douglas Development Corp. – which co-owns the project with Ciminelli – is proposing a mixed-use complex at 976 Elmwood, featuring six storefronts and 33 apartments. Plans call for a mixture of seven one-bedroom units, 24 two-bedroom apartments and one three-bedroom unit that crosses the top two floors in back.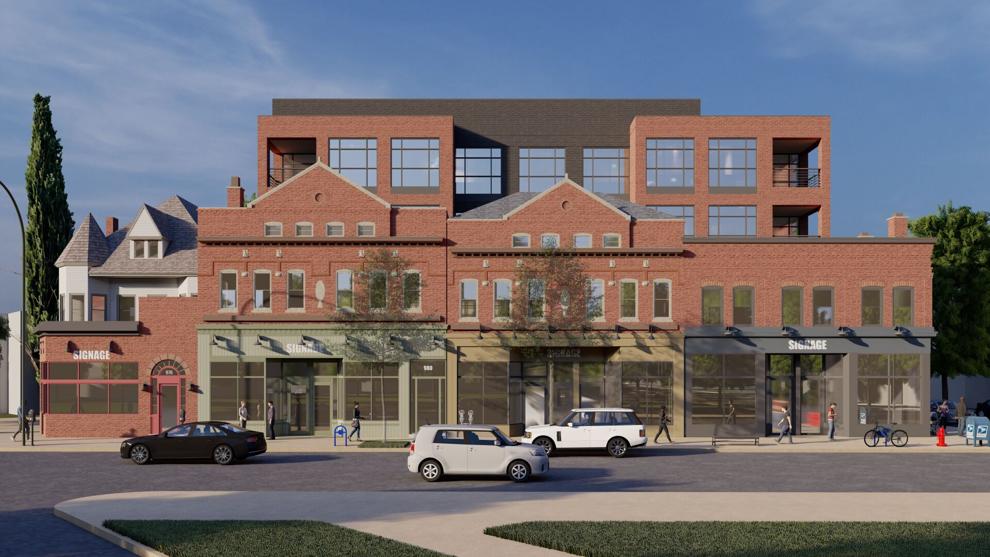 The commercial space fronts on Elmwood, and wraps around onto Bidwell and Potomac Avenue, with a tenant lobby and both one- and two-bedroom apartments in back. The second floor is almost all two-bedroom units, except above two storefronts on Bidwell.
"His ideas are a little bit different than the typical developers," Deutschlander said. "He's a very business-minded individual, but not cutthroat and not for himself, which sets him apart from other developers."
Jemal is seeking approvals from the Zoning Board of Appeals and the Planning Board later this month. He and his team met a month ago with residents within 500 feet of the project. A broader community meeting is being held Tuesday night at SUNY Buffalo State, but Jemal said he feels optimistic, and hopes "to get started as soon as I get my approvals."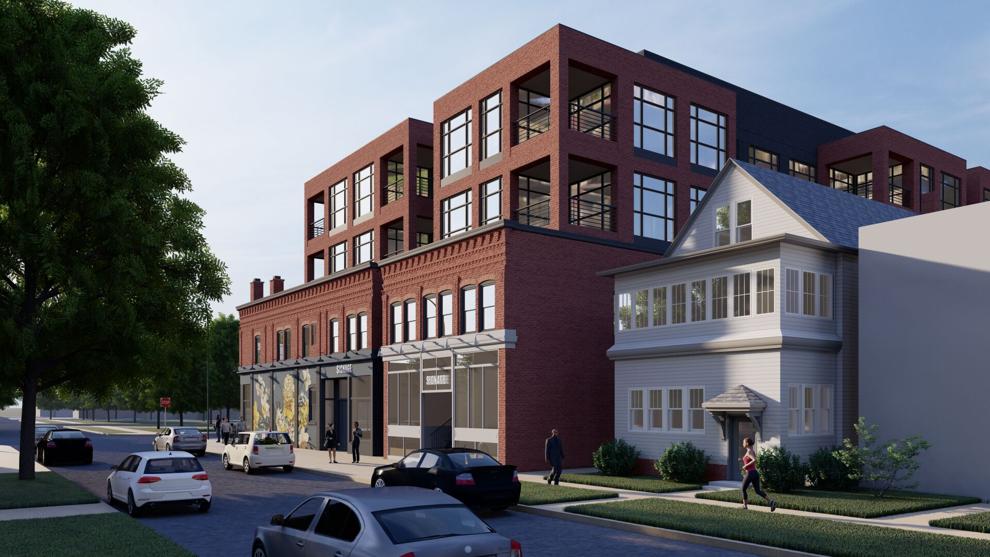 "I think there's a lot of support for it," he said. "We've been extremely sensitive to the character of the Elmwood Village."
When Ciminelli proposed its earlier project on 11 properties along Elmwood, Bidwell, Potomac Avenue and Ashland Avenue, the plan called for demolishing the storefronts and buildings, triggering neighborhood anger. By contrast, two-thirds of Jemal's vision renovates and reuses those buildings – which already had 21 apartments – and then adds to them in back.
Only small additions in the rear – what Jemal termed "haphazards" – will be demolished, while only one-third of the project involves new construction.
"Our goal was to not see any demolitions on that corner, and to maintain the storefronts that exist and the streetscape that exists. And they've managed to do that, which we're happy about," Cercone said.
"A lot of the apartments are in bad shape," Jemal said. "So we're just putting it back together again, with respect to the historic significance of the Elmwood Village, leaving all the storefronts, restoring them to what they originally were, and that's it. So it retains the historic streetscape."
Sack said he and others still aren't fans of the large square windows for the newer portion of the building, as well as the first-floor storefronts. But he acknowledged that those are "somewhat minor details."
"I'm not opposed to the project," he said. "I think the project is good."
Even so, Deutschlander acknowledged there's always someone who won't be happy. "This is Elmwood Village. You can't breathe without someone being mad at you for it," she said. "There are people who are going to be annoyed, but they are less annoyed than with other developers."