Erie County has purchased another 80 acres of land along Route 5 on either side of Smokes Creek to bolster the size of its new Renaissance Commerce Park on the site of the former Bethlehem Steel plant.
The county has completed the purchase of the first 32 acres on the north side of the creek, just below the new Dona Street Extension through the heart of the former industrial site. The remaining 48 acres is under contract with Tecumseh Redevelopment, but the Erie County Industrial Development Agency and one of its affiliates have begun marketing all the land to potential users after the sale is complete.
The purchase adds to the original 148 acres that Erie County and the ILDC started with in 2017, which culminated an effort begun in 2012 by Erie County Executive Mark Poloncarz – who grew up in Lackawanna, within sight of Bethlehem Steel – to assemble funds to purchase and clean up the land along Route 5.
Another 10 acres were later added, and the newest addition brings the park's total to 240 acres.
The county has spent $25.5 million on acquisitions, infrastructure and other preparations, with another $8.8 million to come. The state chipped in $12.78 million in support through Buffalo Billion 2 and the Western New York Regional Economic Development Council.
Rail lines have been removed from the acquired land, utilities were installed, two more roads are planned, and the Shoreline Trail is being extended to connect with Woodlawn State Park.
Uniland Development Co. has started construction on a 150,000-square-foot "spec" industrial warehouse and light-manufacturing facility at 8 Dona, inside the business park. The $14.5 million project is expected to be completed by summer 2022, with the capacity to hold up to four or five different tenants in subdivided space.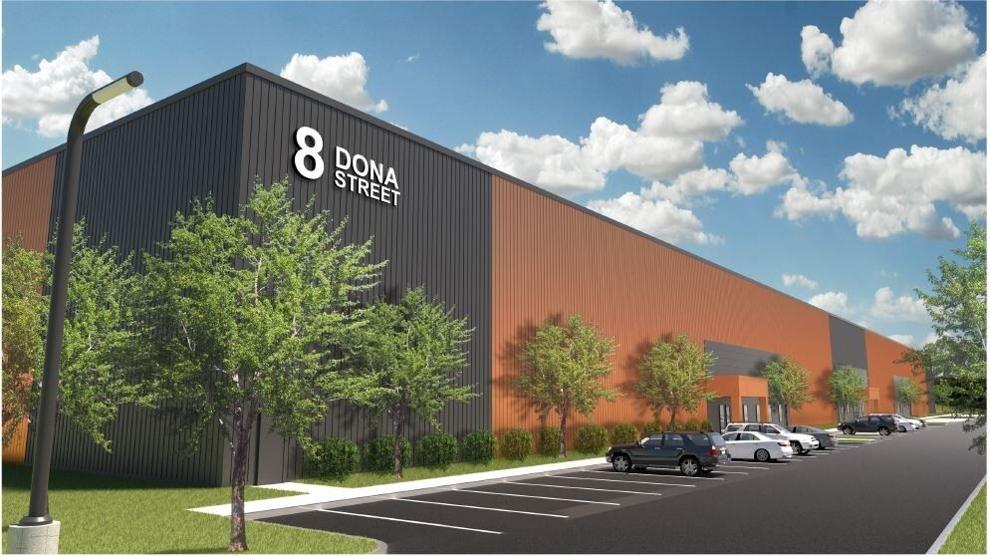 But with warehouse space in short supply, Uniland has acquired an adjacent site in the park for either an expansion of the new facility or the construction of a second, identical second $14.5 million warehouse, for a total of up to 300,000 square feet.
The Uniland facility will join cleaning products manufacturer TMP Technologies - maker of the Mr. Clean Magic Eraser product - in the park.
TMP bought 28 acres of land west of the Uniland site in 2019 - including 10 acres from Tecumseh and the rest from the county - and has opened its 290,000-square-foot manufacturing plant. The $22.7 million facility will employ 130 full-time workers when fully operational.
Canadian manufacturer Welded Tube and sugar company Sucro Sourcing have also occupied land deeper into the former steel site, but beyond the Renaissance park boundaries.