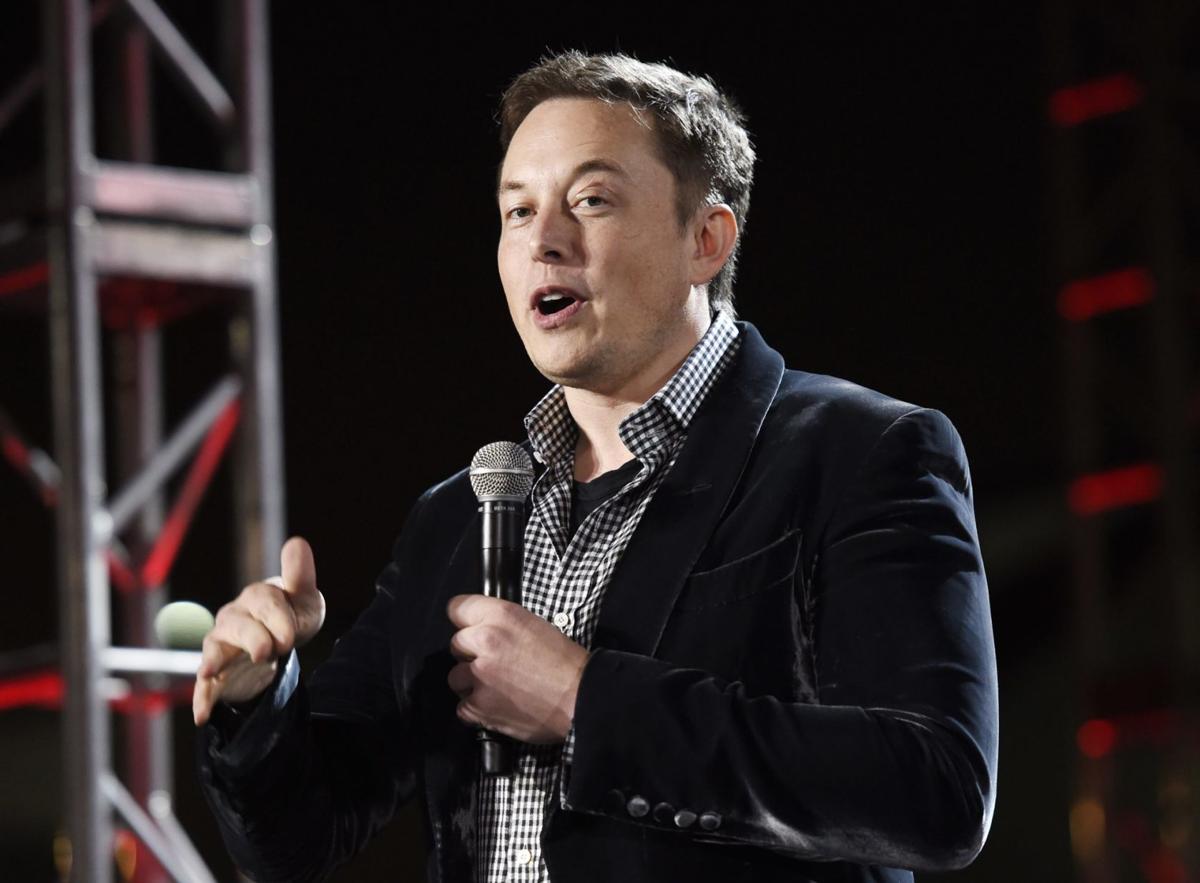 Elon Musk is planning to showcase Tesla's Buffalo factory.
The closely watched founder and CEO of Tesla said Monday that the company will host its regular "company talk" for April from the electric car and solar-panel manufacturer's South Buffalo plant – the first time the Riverbend facility will be publicly featured within the company's ranks.
In a midday tweet announcing the event, Musk said that the company will also offer customer and media tours of the "Giga New York" facility, where he noted that the company makes "SolarGlass & several other products."
Musk did not elaborate, nor did he respond to several questions from Twitter followers who asked if this would be the company's "battery and powertrain investor day."
The timing of Musk's announcement coincides with a high-stakes deadline for the company to employ 1,460 people at its Buffalo factory by April 2020 – or risk owing a $41.2 million penalty to New York State, which built the manufacturing facility.
Tesla has been tight-lipped about production in Buffalo and has allowed news outlets in the factory only once and without cameras. The company late last month said it was "hiring hundreds" at the solar factory, but did not provide specifics about its hiring plans or how many workers are employed at the site.
Tesla officials did not respond to questions on Monday about Musk's tweet.
Tesla's highly volatile stock has surged in recent months on positive earnings, glowing forecasts and renewed confidence from its leadership. Musk's announcement Monday comes just days after shares hit an all-time high of $961.86, pushing the automaker's market value past $100 billion, before falling back.
No specific date for the Buffalo gathering was announced, and it wasn't clear from the tweet if Musk himself would be present in Buffalo for the program. The elusive Musk has never paid a public appearance in Western New York as Tesla CEO, although he did make a private visit to the factory last April without talking to the media.
But hosting the company-wide event would mark a milestone for the Buffalo factory by giving the city and its 1.2-million-square-foot solar-panel factory some much-desired visibility within the Tesla fan base and the investor community.
It also helps to distract from the company's ongoing challenge in meeting its lofty hiring goals for the factory, potentially exposing it to a $41.2 million financial penalty from the state based on the incentives that Tesla received.
The factory was constructed and partially equipped with $750 million in taxpayer dollars from Gov. Andrew M. Cuomo's Buffalo Billion initiative. In exchange, Tesla promised to meet job creation targets, the latest of which requires the company to employ 1,460 people by April 2020. Projections for spinoff jobs have previously been scaled back.
Tesla's once-dominant solar business has struggled in recent years amid economic challenges and delays in developing the solar tiles for its solar roof. Tesla focused efforts in recent years on building its electric car business, with its more affordable Model 3 sedan, as it sought to make the company profitable.
That starved the solar division, which shrank, and constrained the Buffalo plant's growth, although Tesla did start making electrical components at Riverbend for its batteries and car charging stations. As of last summer, Tesla had about 800 workers at the plant – including its own and those of its partner, Panasonic Corp.
With the Model 3 driving its second-straight profitable quarter and sending its stock soaring to nearly $1,000 per share, Tesla is focused on growing its solar business again. The company, which is focusing on its SolarGlass roof as the Buffalo plant's main product, is beginning to install them on customer roofs, driving solar sales up. It also reduced prices and introduced low-cost solar array rentals.
But it's still well below its pace over the last eight years.