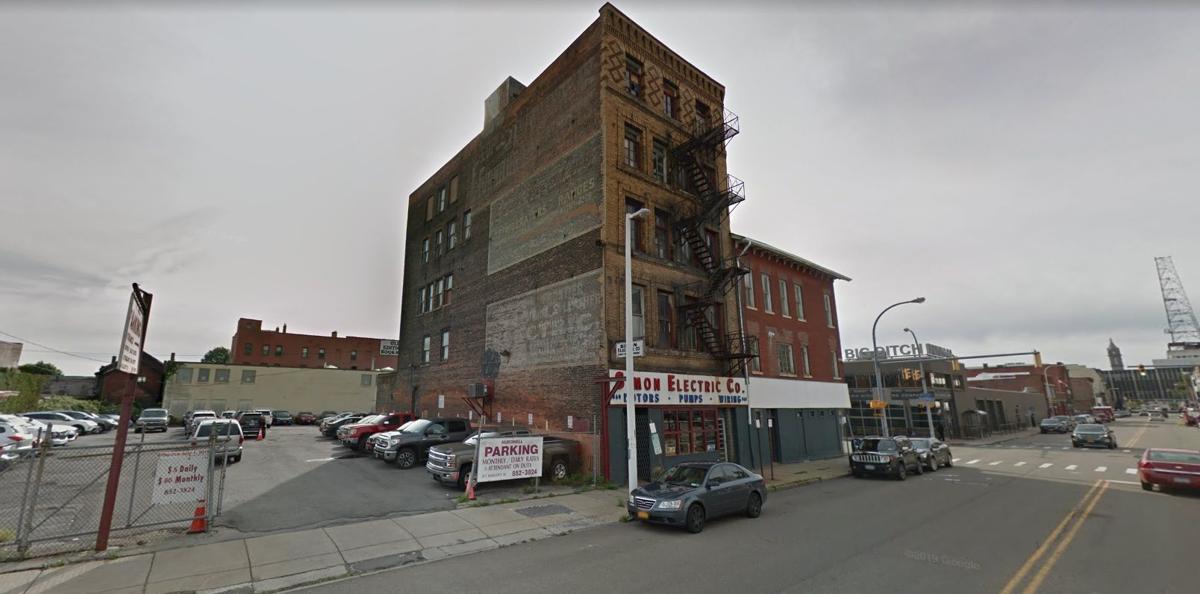 Developer Douglas Jemal said a cluster of seven buildings on Ellicott, Huron and Oak streets in downtown Buffalo will be transformed into several hundred new apartments, regardless of whether his redevelopment proposal for the nearby Mohawk Ramp is selected by city officials over five other competing plans.
Jemal confirmed that he has a signed contract to purchase the Simon Electric Co. properties in downtown Buffalo, which owner Bert Simon put up for sale in late 2019 in a bid to cash in on rising property values.
The Washington, D.C.-based developer would not say how much he agreed to pay for the properties, which total 1.8 acres and 80,500 square feet of space. But he said the deal will close in June, at which point he's ready to begin, pending approvals from the city.
"We'd have no problem starting," he said. "My engine is already warmed up."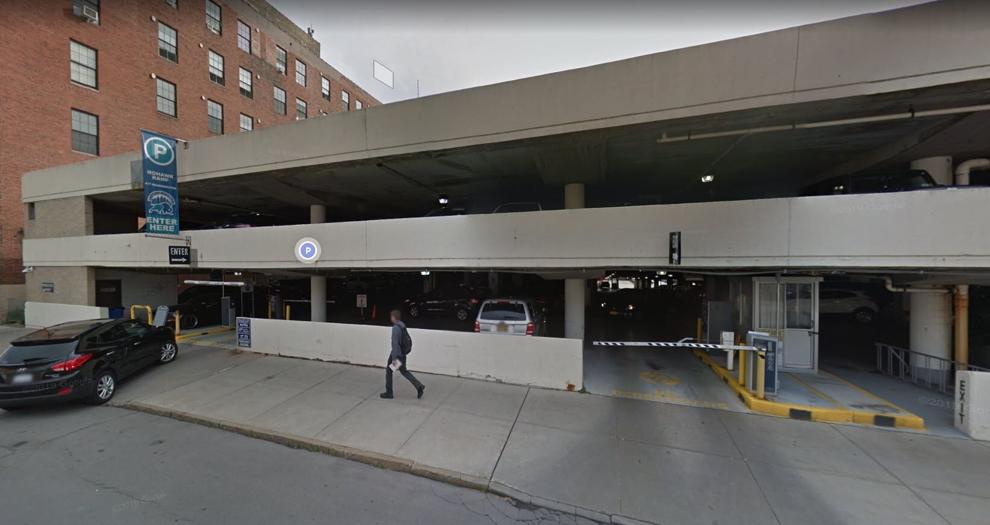 Jemal's Douglas Development Corp., together with his longtime partners at architectural firm Antunovich Associates, submitted one of six responses to the city's call for proposals to remake the aging Mohawk Ramp. Constructed in 1959, the city-owned ramp has 629 parking spaces and sits on 1.1 acres at 477 Washington St., bounded by East Mohawk and Ellicott streets.
Jemal's proposal calls for a two-phase redevelopment, focusing first on the ramp and then on the neighboring properties that are part of the Simon Electric portfolio.
The first phase includes 200 residential apartments – 10% dedicated for affordable housing – and 4,500 square feet of commercial space, with a combination of a restaurant or cafe, a research and development lab and ground-floor retail. The parking ramp itself – which would be retained – would also be expanded to 800 parking spaces.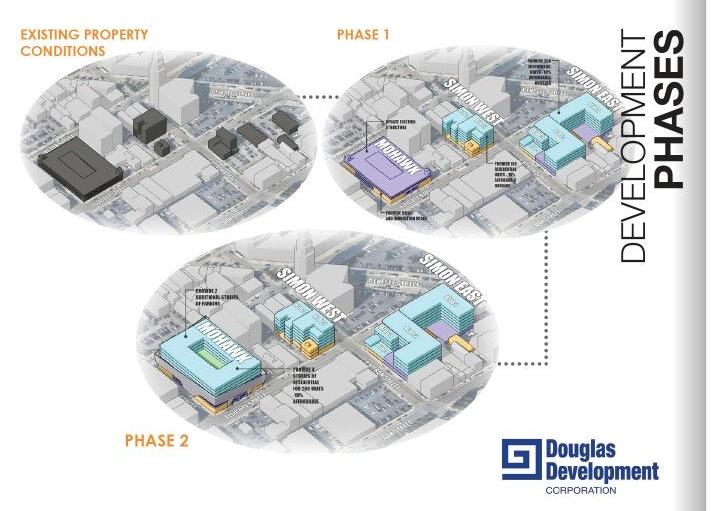 The second phase would add another 400 new apartments at two Simon properties adjacent to the ramp, with 10% of the units for affordable housing.
"It's a natural tie-in, between the Simon properties and the Mohawk Ramp," he said.
He noted the streetscape and infrastructure improvements planned for Ellicott Street, and the Race for Place initiative championed by Buffalo Mayor Byron W. Brown.
"If you just did the Mohawk by itself, you just did another building. One place doesn't make a place. It has to be a community."
Jemal said the Simon component was already in the works before the city even put the Mohawk Ramp into play late last year. He said it fits into his overall strategy to create a critical mass of new apartments and other activities in downtown Buffalo, luring more people into the city.
"It was always my objective to make it a living downtown," he said. "If that's not a race for place, I don't know what is."