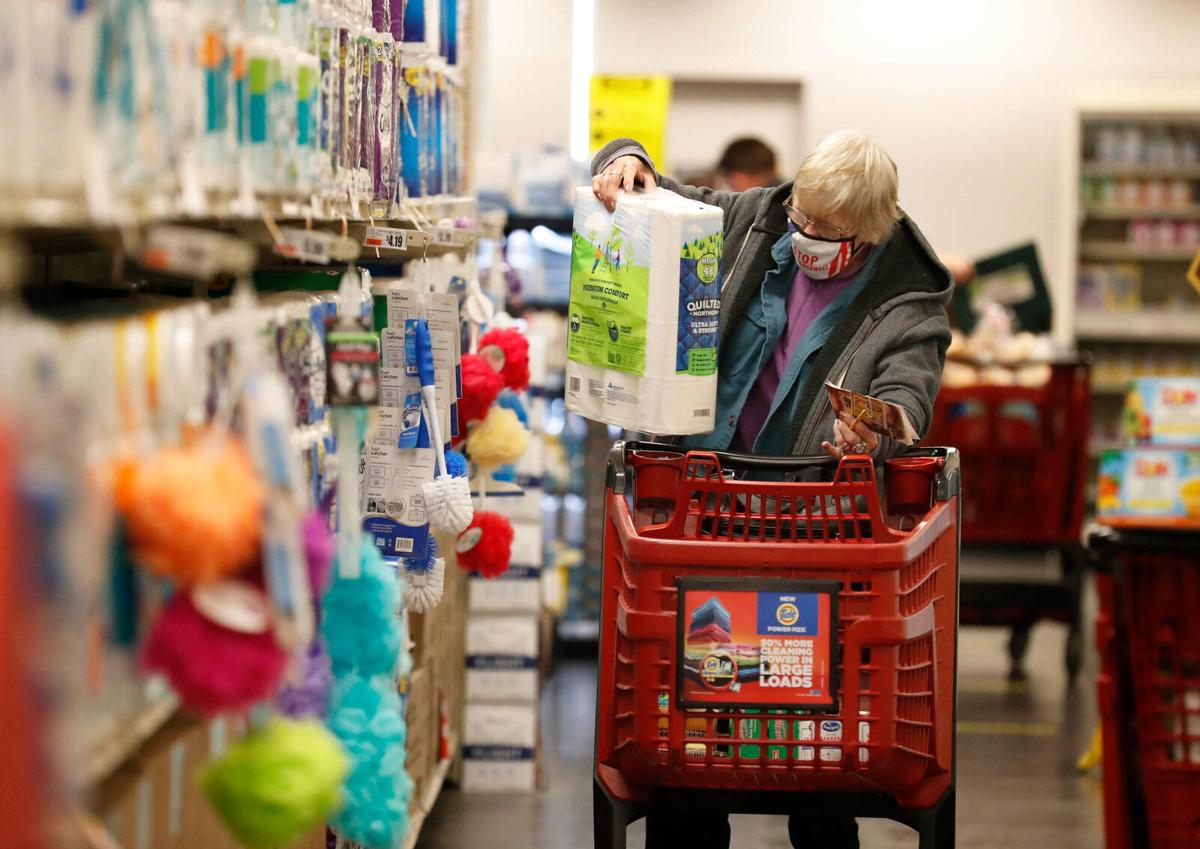 The past year has given us plenty to complain about – and for consumers – a lot of our beefs had something to do with Covid.
Price gouging, landlord-tenant disputes and problems with gyms and health clubs were among the most common complaints that aggravated consumers enough to report them to state Attorney General Letitia James' office.
You remember the flurry of price gouging at the beginning of the pandemic, where people and businesses hoarded critical supplies such as hand sanitizer, toilet paper and personal protective equipment.
Then there were the gym shutdowns that left some members trying to cancel contracts or obtain refunds. The state's Health Club law allows for refunds and cancellations during periods of service disruption, but some club owners didn't oblige.
Finally, there's the eviction moratorium that has put many tenants and landlords at odds.
Now the Attorney General's Office is warning consumers about some outright scams that have grown out of the health crisis.
Vaccine scams. Beware of anyone promising to fast track your vaccine appointment for a fee.
Scammers may also offer to ship a Covid vaccine to your house, give you special access to the vaccine or a clinical trial, or sell you a special cold storage device meant to refrigerate the vaccine. They may impersonate health officials, and reach out by text, phone or email.
None of these offers are real.
Fake vaccine cards. When someone is vaccinated, they receive a card to keep for their records, which shows the vaccine maker, batch number and the date the vaccination was received.
Scammers are selling fake vaccine cards on social media to people who don't want to get the vaccine, or who think they need to be vaccinated to travel (they don't).
Someone who would buy a fake vaccination card for these reasons almost deserves to have their identity stolen, which is a likely outcome for those who try.
Fake Covid cures. The Attorney General's Office urges customers not to spend money on anything marketed as a Covid cure or treatment, because they don't work and could even be dangerous. They include colloidal silver products, certain toothpastes, dietary supplements and herbal blends. 
Puppy scams. These are ever-present, but have become more prevalent as homebound consumers spike the demand for pets.
Scammers posing as breeders often give excuses for why they can't meet in person prior to exchanging money. Now they're using Covid precautions and lockdowns as an excuse. Others are charging additional fees for "pandemic insurance" or to ship animals in protective crates.
The attorney general urges consumers not to wire money to a breeder, send money via an app or send gift cards, because those payment methods can't be traced or refunded. Instead use a credit card, which offers extra protections.
Be sure to research the seller, meet them in person (using social distancing and masks) and don't purchase a pet without seeing it either in person or via a video chat. And avoid breeders who offer to meet somewhere instead of letting you see where the animal is kept. 
To file your own complaint with the state attorney general, visit AG.NY.gov or call (800) 771-7755.