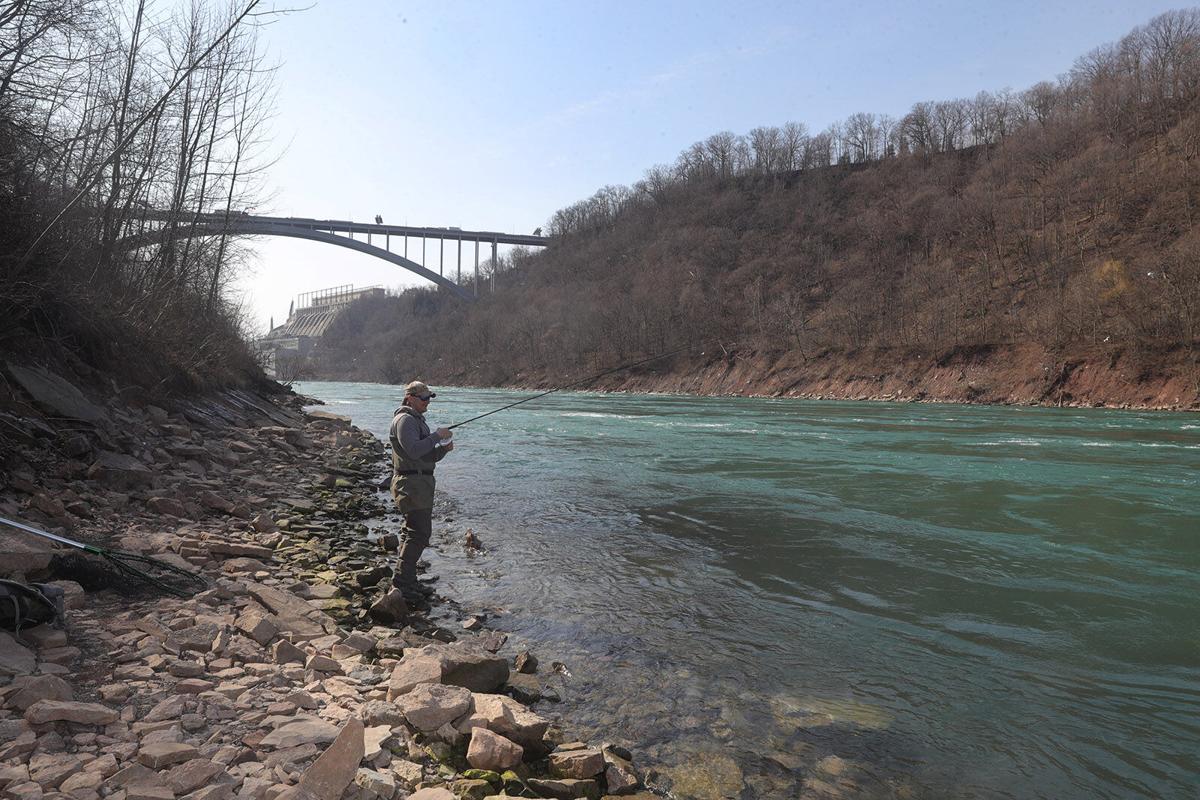 Dads are hard to shop for. Moms are deceptively easy, because no matter what you bring them, they'll go on and on about how wonderful it is and how wonderful you are and how wonderful it is to be a mother.
Dads are trickier, because they don't make as big of a deal and their reactions are more difficult to decipher. Their understated "Oh, great, I love it," could mean "Oh! Great! I love it!" or "Oh, great. Another one of those."
"I love when someone gets to Contestants' Row and bids $1," writes Samantha Christmann. "I used to dream of bidding $8 just to be different."
If you're trying to impress your pops, try some of these ideas. Even better, you'll be supporting local small businesses.
For the fisherman. When I was a kid, my dad helped out at his friend's gun and tackle store. Those old-school shops are magical in a way that a national sporting goods retailer like Dick's will never be.
I recently stopped in at Russ's Bait and Tackle – definitely of the magic variety – at 1226 Niagara St. I don't know anything about fishing, but I know that Russ' staff helped me pick out a perfect assortment of baits, lures and a filet knife that my gift recipient was very, very pleased with. Call 882-7667.
You could also book a fishing charter, such as with Sparky's Charters, whose prices start at $300 per half day for one to two anglers. Sparky's (as well as other WNY charters and guides) will take you to fish your choice of Lake Erie, Lake Ontario or the Niagara River. Call 418-6632.
For the dapper dad. There are two kinds of suave dads: Those who wear hats and those who would like to wear hats but aren't sure they can pull it off. If your dad puts a lot of thought and effort into his appearance, this one is a no-brainer.
But I'm not talking about New Era Caps, I'm talking about fedoras, panama hats, flat caps; even Stetsons. You will find them all at Agorie Headwear, 1434 Hertel. Call 834-4287.
New Era's latest Major League Baseball headwear designs were so thoroughly mocked online that the company pulled the collection from the web.
For the artist. Forget Michael's and JoAnn Fabric. Buffalo is very fortunate to have such a high-quality arts store as Hyatt's, 1941 Elmwood Ave. Call 884-8900.
Or hook dad up with some classes. Partners in Art Studio holds classes all year long at 71 Webster and 73 Webster in North Tonawanda. There's a wide variety – watercolor, oil, drawing, portrait – and they usually run about $25 per class, charged in one lump sum. Classes generally run four to 10 weeks.
Students bring their own supplies from a list (there's a supply store on site if necessary). The studio also runs a frame shop so, if dad wants, he can have his masterpiece framed when he's done.
The pandemic condensed and accelerated changes in the grocery sector that otherwise might have taken years to materialize.
For the outdoorsman. If you've got a rugged dad – whether he's a hunter, a survivalist or a hiker – he'll love thoughtful outdoor gear that will help him feel as prepared as a Boy Scout and as fierce as Bear Grylls.
Walk into a locally owned specialty shop and just go to town. Local owners will be able to guide you to the coolest stuff, whether its new and hot or tried and true.
Try Gear for Adventure, which has locations in Hamburg, Amherst and online. You'll find cool stuff like LifeStraw personal water filtration devices, camp food (Good to Go Pad Thai anyone?), camp stoves and all kinds of tools and accessories. Call 646-4327 in Hamburg or 835-4327 in Amherst. 
Paths, Peaks and Paddles at 1000 Ellicott Creek Road in Tonawanda is known as "the candy store for outdoor people." It has lots of fun stuff in its store, offers guided excursions, and rents of kayaks, canoes, paddle boards and all kinds of equipment. Call 213-0350.
For every dad. It doesn't matter what people say about them being impersonal – gift cards are everybody's favorite, and the Shop 716 electronic gift card is perfect. Pick one up at Amherst.org/shop716.