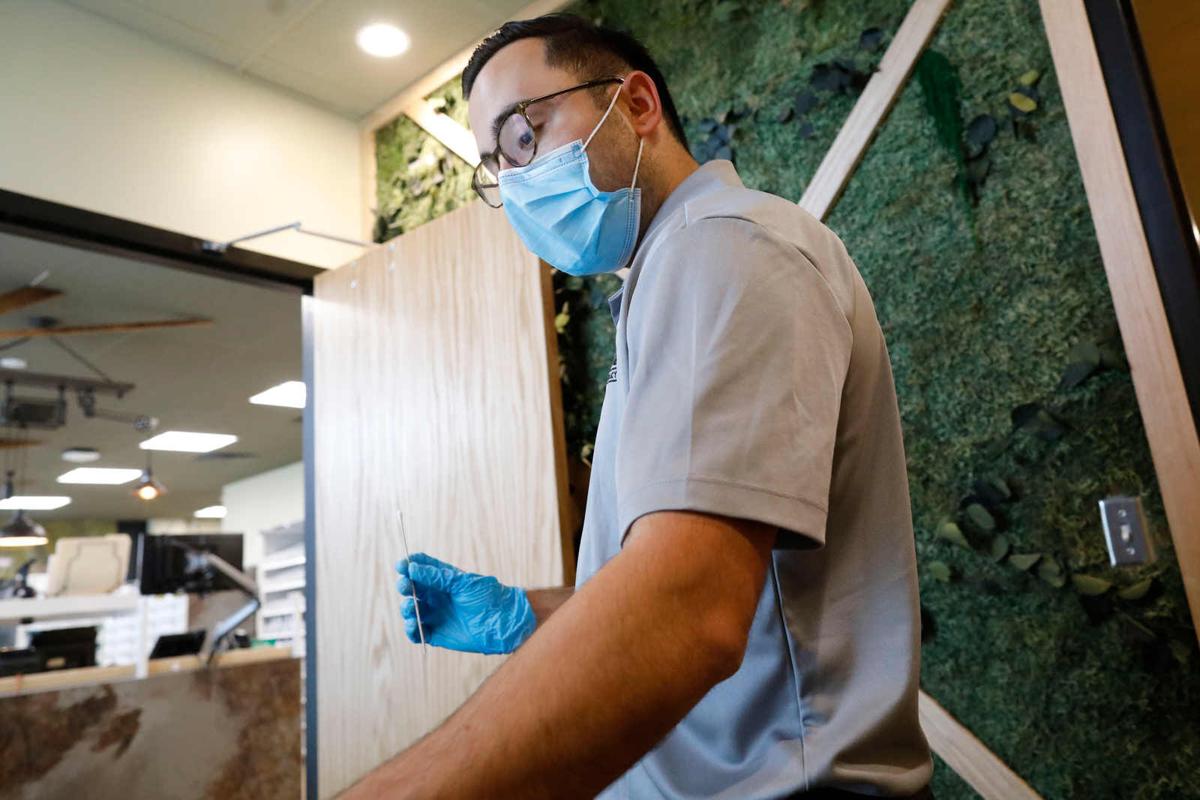 If you want to go to Canada these days, one of the things you'll need is a negative Covid test.
But not just any test – it has to be a molecular test, which is more accurate than the antigen tests you're probably used to.
Nonessential travelers age 5 and older must be tested within 72 hours of travel. There are more than a dozen acceptable tests (find a list at Travel.gc.ca) but an antigen test is not one of them. You'll need a molecular test such as the PCR, NAT or NAATs to get across the border.
Places such as WNY Rapid Testing can charge as much as $225 for an RT-PCR test, which has a turnaround time of 30 minutes.
But, if you're able to wait longer, there are a bunch of places to get an acceptable molecular test for free.
You just have to do your best to pick a place that has a good chance at getting your test results back within three days.
If you call ahead to your specific location, they'll usually be able to tell you whether you're likely to get your results before that 72-hour window expires.
Some Walgreens stores I called, for example, were taking an average of four to five days to process results. If you tried to cross into Canada with a test that old, you would get turned away at the border. Other Walgreens locations, however, were able to process tests within one day. It depends how much demand there is at each location.
But be aware: Test turnaround times are not guaranteed, and you could wait as long as a week to get your results.
Another good thing to know: The turnaround time clock usually doesn't start ticking until the sample is picked up for testing or arrives at the lab. You may go for your test at 9 a.m., but it may not be picked up until the end of the day.
The Department of Health and Human Services teamed up with pharmacies at Rite Aid, CVS and Walgreens to make Covid testing widely and easily available at no cost. It's not available to patients with severe Covid symptoms or kids younger than 2 years old. Patients ages 2 through 17 must have their legal guardian with them to fill out paperwork. 
No matter where you go, double check ahead of time that you're getting the right test.
OK, ready? Here are some options for no-cost testing.
Walgreens locations with drive-thrus. You'll need an appointment and you'll do the nasal swab yourself. The website at Walgreens.com will let you know which locations have the most appointments available.
Quest Diagnostics. At some locations, Quest offers PCR and NAAT tests (both of which are accepted at the border) and can provide results in as little as one to two days. Make an appointment online at QuestDiagnostics.com. Estimated turnaround times are available on the website.
Patients who are hospitalized, in a nursing home or are testing in advance of a surgery will be prioritized; so that will also affect wait times.
Rite Aid stores with drive-thrus. Tests are available at all Rite Aid locations that have drive-thrus. They'll pass the test kit through the window and talk you through the process of swabbing your nostrils. Make your appointment at RiteAid.com.  
CVS stores with drive-thrus. Turnaround time averages one to two days. Make your appointment at CVS.com.