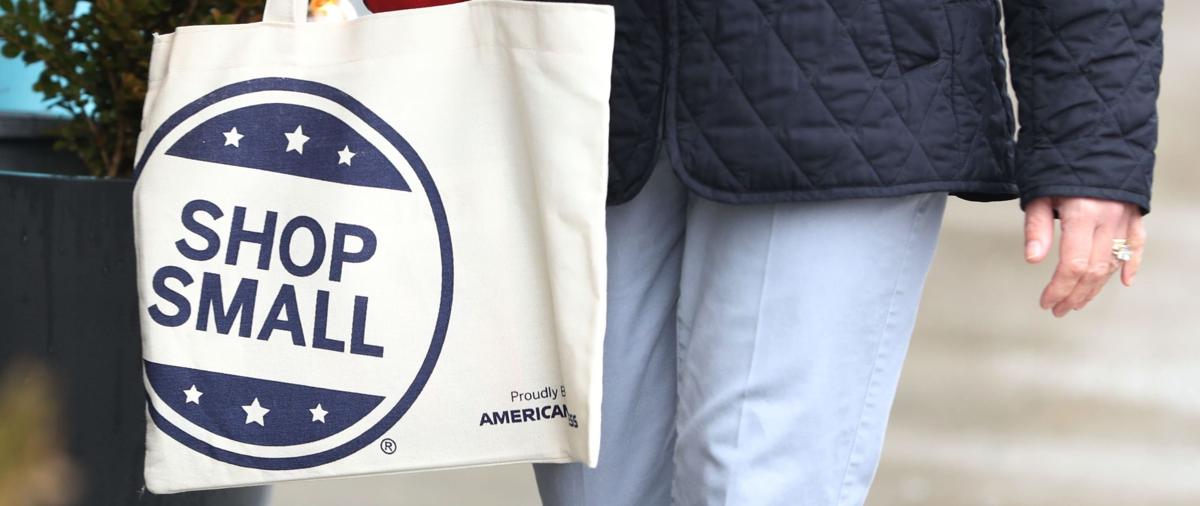 It's easy to dwell on the bad stuff. Sometimes it feels like that's all there is. 
I was on Facebook this morning (first mistake) and saw a post from a mega retail chain congratulating a worker named Alvin. It detailed how Alvin has gone above and beyond for the company during his 17 years of service, and thanked him for his uncommon devotion.
"He's taught us no job is too big or small when you know it'll put a smile on someone's face and come prepared with the right tools (trusted duct tape, hammer and positive attitude)," it reads.
That's wonderful. So how did the $46 billion company, the world's fourth largest, show its gratitude? It gave him a bag of candy and had him pose with it for Facebook.
That's why it's so important to look for the good stuff. Counting blessings is the only way to keep your head above water some days. 
I know I have a black belt in looking on the bright side, but there really are lots of things to be thankful for this year.
After writing about Black Friday for The News for 10 years, Samantha Christmann spent Thanksgiving night working at a clothing store at Fashion Outlets of Niagara Falls
Retail workers will get their Thanksgiving back. For the past few years, workers have had to skip dessert and report to work because retailers pre-empted the holiday and jump-started Black Friday. This year, retailers have decided it makes more business sense to stay closed Nov. 25, because workers are in short supply, labor costs are up and in-store traffic is down. Some stores are characterizing the closure as a "thank you" to their workers. OK, wink wink, whatever it takes.
Restaurant workers are getting better working conditions. Any restaurant owners who didn't understand how essential their workers are before Covid ended up getting the picture when they were stuck washing dishes themselves. The cost of business went up across the board during the pandemic and labor costs were no different. The competition for workers nudged wages higher, and owners began offering better hours and conditions to retain the workers they had.
Restaurants that had wanted to give raises in the past were thrilled that the newly leveled playing field allowed them to do so. They were also grateful that customers became more accepting of higher meal prices during Covid, which has helped protect their slim profit margins.
A snarled supply chain, along with short staffing, higher prices and other issues in retail, are combining to make for a difficult holiday shopping season this year.
People are supporting small businesses. Consumers turned out strong during the pandemic to support the mom and pop shops in their communities. Perhaps the pandemic made them realize how quickly and easily their favorite stores could disappear. Perhaps the emotional tenor of the times made them want to look out for their neighbors. Or maybe it was the newly available delivery and curbside pickup options that did the trick. 
Whatever it was, 44% of shoppers said they have made a bigger effort to shop small than they did before the pandemic, according to a June report by Cite Research for marketing firm Sendinblue. The increased support is expected to continue – 57% of those who sought out small shops said they will keep it up.
People are supporting minority-owned businesses. Once people embraced shopping local, they also began looking for Black-owned, woman-owned and LGBTQ-owned stores to shop with intention. According to the same Sendinblue report, 31% of shoppers said they had shopped with minority-owned businesses within the previous 12 months. Young consumers made the biggest efforts, with 46% of Generation Z shoppers and 51% of millennials saying they had bought more in minority-owned shops.
People understand the importance of American manufacturing. Leave it to a global pandemic to teach consumers about the supply chain and the importance of domestic manufacturing. Those who didn't get it the first time – when toilet paper, medication and personal protective equipment were scarce – will hopefully get the message this holiday season, when shelves are bare and China-sourced goods don't make it into the country in time for Christmas.