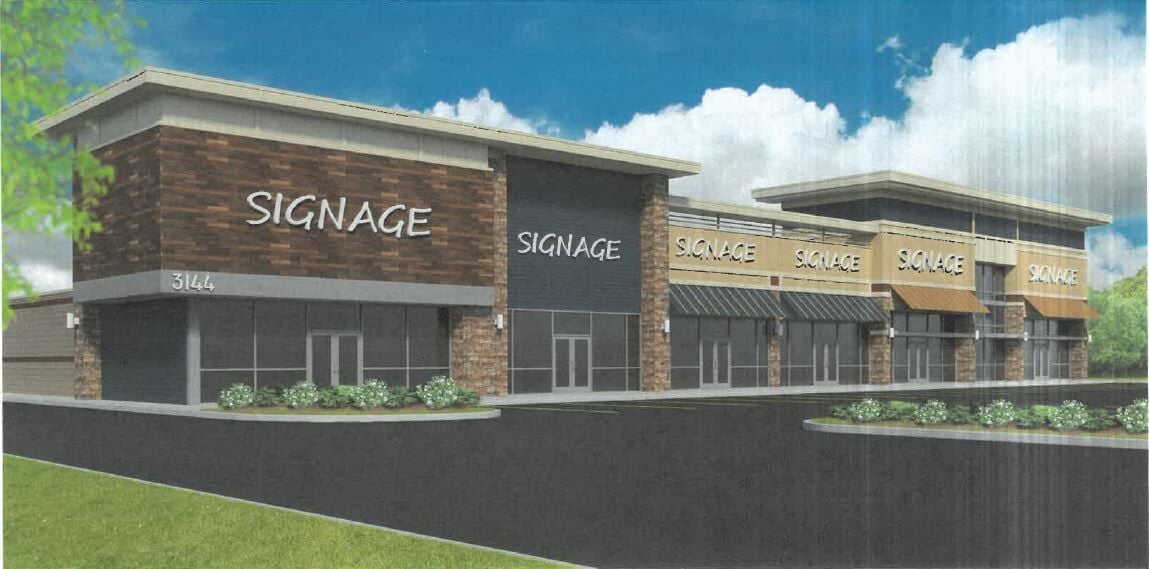 Bevilacqua Development is proposing to construct a pair of mixed-use multitenant commercial buildings that would fill out a retail plaza at the southwest corner of Casey and Transit roads in Amherst.
The 5.65-acre plaza property at 9290-9300 Transit is divided into three parcels. It already has a 15,470-square-foot Aldi grocery store and a 13,321-square-foot CVS Pharmacy taking up two of the pieces. But there's still a long grass field behind both stores, totaling 1.72 acres.
Aldi – which owns the entire property – has agreed to sell that rear portion and the CVS property to Bevilacqua for $3 million, divesting itself of 3.5 acres while keeping its own store.
"It's rare when you get to acquire a generational quality asset like CVS," said Jonathan Bevilacqua, owner and managing member of his firm. "It's a signal intersection with a heavily trafficked area, with room for additional development."
Bevilaqua said he has signed two leases so far. Kaylena Marie's Bakery will open its second location in 2,400 square feet of the smaller building. The bakery already operates in another Bevilacqua-owned property in Orchard Park. And School of Rock, a franchise, will occupy 3,000 square feet at one end of the larger building.
"This is a chance for me to get a wide-open kitchen, room to expand and more ovens," said owner Kaylena Eisenhauer.
If approved, Bevilacqua hopes to start the $1.6 million project as soon as possible, and finish the building shells by October.
This is the latest project in that part of Amherst for Bevilacqua, which previously built out the 45,000-square-foot Transit Meadows office and retail complex at Transit and Clarence Center roads, and also purchased 36 acres at Transit and Miles roads.
The Amherst Planning Board will evaluate the proposal on April 15.
Also in Amherst, Towne Automotive Group is feeling a bug to grow its Volkswagen dealership.
The dealer group wants to add 3,505 square feet of new space and renovating existing space in its 8,005-square-foot building at 7420 Transit Road.