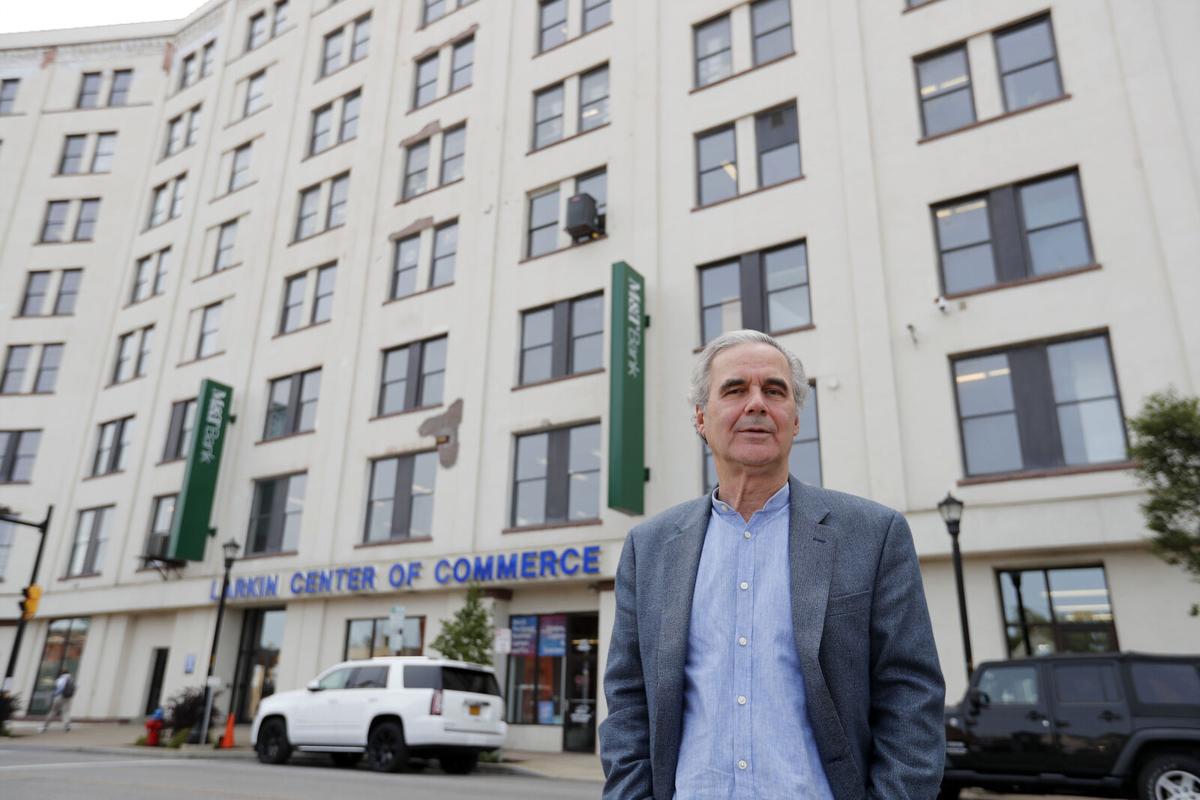 The owners of a pair of large independent senior residences in Cheektowaga and Orchard Park have sold one of the complexes to developer Gordon Reger, netting $3.35 million in the deal for the Angle Park Senior Apartments.
Reger, through an entity called 2766 Angle LLC, purchased the two-story, 70-unit complex at 2766 Angle Road in Orchard Park from Maryvale East Management Corp., through its Angle Park Associates LP. The 600-square-foot units include both one- and two-bedroom apartments on the 7-acre site.
The sellers – led by James F. Allen – still own the Maryvale East Senior Apartments on Moorman Drive in Cheektowaga, which features 81 apartments in a former elementary school on 9 acres. The site was originally purchased and redeveloped in 1986 by a partnership of Allen, attorney Richard J. Lippes and affordable housing developer Stuart A. Alexander.
Reger Holdings LLC, a real estate investment firm that is led by the third-generation of the Reger and Mader families that founded its predecessors, owns a variety of commercial and residential projects in several states, including New York, Massachusetts, Rhode Island, Maine, Pennsylvania, South Carolina and Alaska. The West Seneca-based firm co-developed then Larkin Center of Commerce in Buffalo, owned the Lancaster Speedway and is now working on residential and student-housing projects in Florida and Texas.
The company's roots date to 1946, when Edward Mader and Co. was formed as a plastering business and grew to become the largest interior finishing firm in the region. Mader's son-in-law, Larry Reger, joined the company, which later formed Marc Equity Corp., which merged with Marrano Homes in 1985.
Greg Papke's 400 Ingham LLC paid $725,000 to buy a 73,000-square-foot industrial warehouse at 400 Ingham Ave. in Lackawanna from FCSM LLC, controlled by Jay A. Pohlman and Frank Pericozzi. Built in 1970, the single-story facility features 30-foot ceilings, overhead and dock access doors, a 10-ton crane and 35,000 square feet of storage. The overall 8-acre property, located near Dona Street and Route 5, also includes a 4,480-square-foot detached office building.
Seattle-based 449 Herkimer LLC paid $700,000 to buy an apartment building at 449 Herkimer St. in Buffalo from Matthew Reitz's Queen City Invest LLC, of Lincoln Parkway in Buffalo.