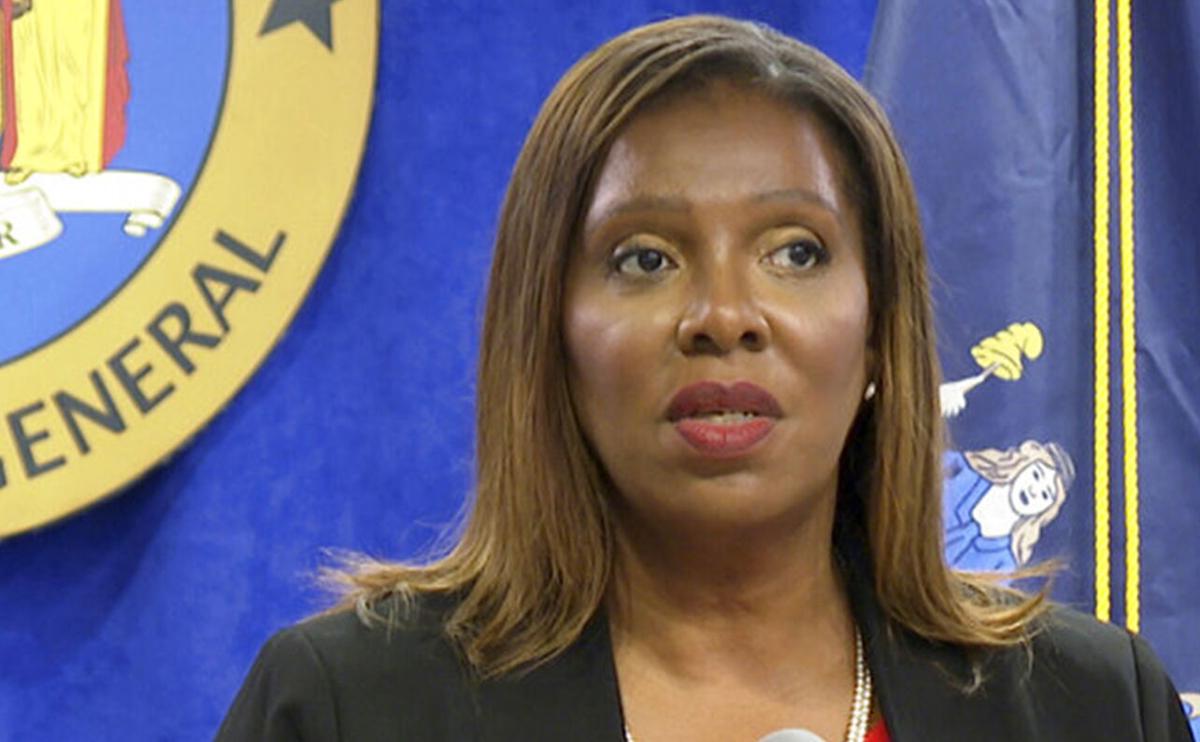 A Williamsville debt collector accused of illegally threatening consumers with wage garnishments and driver's license suspension has been banned from any future consumer debt collection and fined $1.2 million under a settlement with the New York State Attorney General's Office.
Andrew Fanelli must shut down his companies – Northwood Asset Management Group, Pinnacle Asset Recovery and Koalaty Pay – and refrain from any future debt collecting, debt brokering, debt settling, credit services, consumer lending and payment processing.
"While illegal debt collectors have used Buffalo as their hub of operations for illicit conduct for years, we are continuing to fight back and shut down these companies one by one," Attorney General Letitia James said in a statement.
"The unlawful behavior perpetrated by Andrew Fanelli and his companies defrauded consumers, but this agreement will end their illegal behavior, once and for all," she said.
Consumers who were subjected to false and illegal threats by Northwood Asset Management Group may be entitled to restitution, according to the  Attorney General's Office. Complaints should be filed with the Buffalo Regional Office.
"I encourage anyone who may have fallen victim to these deceptive debt collectors to immediately file a claim with our office to recover what was stolen from them," James said.
Fanelli, 34, did not admit or deny the Attorney General's Office's findings, which are spelled out in an 18-page "assurance of discontinuance" signed by both parties on Nov. 16. Fanelli was given six months to wind down and dissolve the three firms.
He must pay $1.2 million in restitution and damages by Nov. 30.
Attorney Eric M. Soehnlein said Fanelli settled the case to avoid "the time and cost of litigation."
"The settlement made financial sense for Mr. Fanelli, who did not admit wrongdoing and who is explicitly allowed to stay in the collection industry for six months to wind down his businesses.," said Soehnlein. "He looks forward to new ventures in the near future."
Fanelli formed Fanelli and Associates in 2012 to collect on consumer debts and in 2015 changed the company's name to Northwood Asset Management Group, which employed as many as 60 people and has an office in Williamsville, court papers said.
Call recordings maintained by the company showed that collectors routinely used illegal tactics, such as threatening legal action the company did not intend to take; falsely threatening to garnish wages; falsely threatening to suspend drivers' licenses; and threatening to file charges and implying criminal action would be taken against consumers for nonpayment.
Fanelli also placed and sold debt to other debt collection firms that "routinely and egregiously" violate laws, including Regency One Capital, which the Attorney General's Office and the Consumer Financial Protection Bureau had sued earlier, court papers said.
Another firm that Fanelli placed consumer debt with was Midway Resolution Services, where collectors used a spoof service to disguise their telephone numbers so that calls appeared to be coming from a local courthouse of the consumers they were calling, according to court papers.
The collectors would then pretend to be process servers and court employees and would threaten consumers with arrest and bench warrants to force them to pay. The AG's office sued Kenneth Thomas, owner and operator of Midway Resolution Services, to stop the practice.