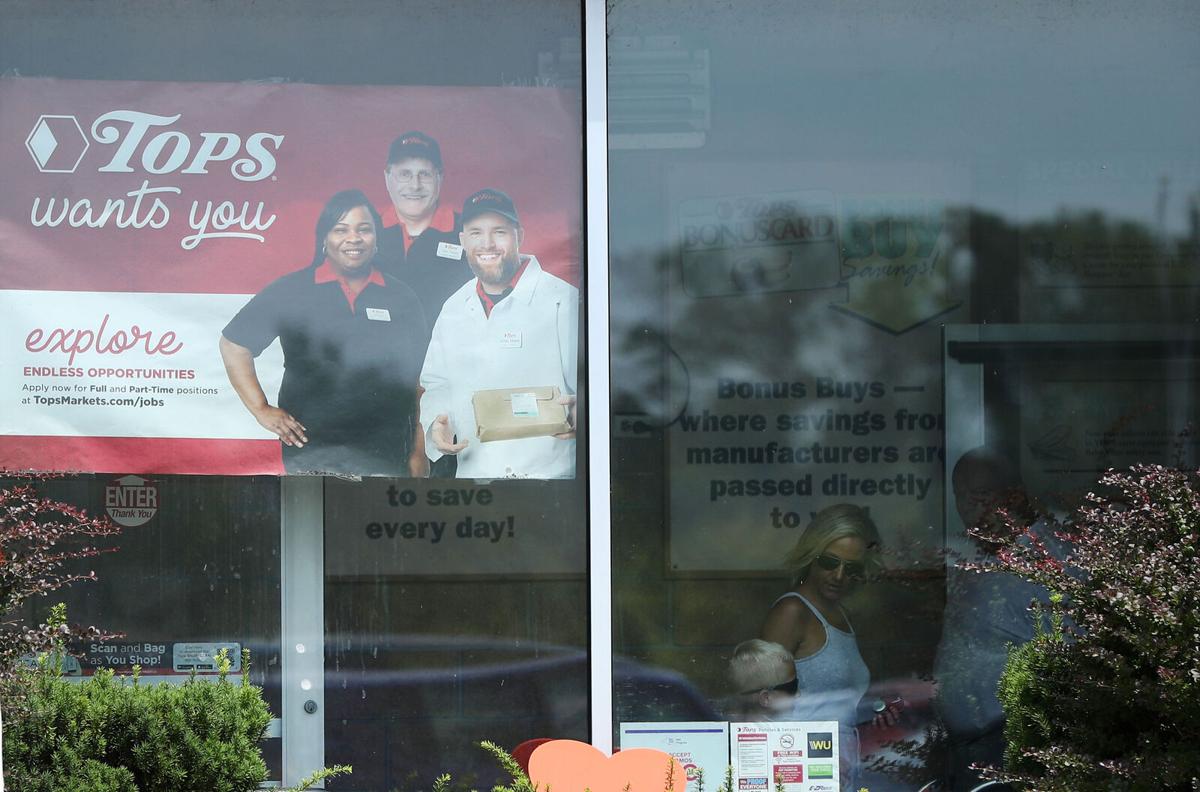 The Buffalo Niagara job market has hit a wall.
Hiring has flatlined since the first weeks of summer, according to new jobs data out Thursday. Businesses across the Buffalo Niagara region have hung out "now hiring" signs, but have struggled to fill open positions.
Workers are in short supply after the Covid-19 pandemic spurred many people to rethink their priorities.
The workers who remain are seizing on their newfound leverage to seek higher wages – turning the tables on employers accustomed to modest pay increases even during the tight job market that led up to the pandemic. Emboldened workers are quitting at record rates, confident that they eventually can find a better job.
But there are other factors at play, too. Supply chain problems – caused partly by labor shortages elsewhere – have put a crimp on production and services at local firms that simply can't get enough of the goods that they need. That cuts into the demand for workers.
The summer surge in Covid cases also has changed attitudes among workers and consumers alike. The heady optimism of the summer has given way to a new wariness that could put a damper on holiday spending and overall efforts to get back to normal.
Vaccinated Canadians next month will be able to travel to the U.S., but it will still take a negative Covid test to return to Canada. That likely will be too much of a hurdle to clear for Canadians who otherwise might have popped over the Niagara River to shop for a few hours. That cuts out a big chunk of customers for local stores and travel-related businesses.
"We've hit a wall, and that wall will be there into the new year," said Fred Floss, a SUNY Buffalo State economist.
So while the labor shortage is the attention-grabbing piece of the stagnant job market, it's far from the only culprit.
As a result, the Buffalo Niagara region essentially hasn't added any new jobs since July, according to the latest local job data released Thursday by the state Labor Department.
That means the recovery from the staggering job losses caused by the Covid-19 lockdown, which wiped out one of every five jobs in April 2020, has stalled out at a time when we're still down more than 26,000 jobs from pre-pandemic levels two years ago.
Just as concerning, our slow-but-steady progress in closing the job gap has started to go backward. In July, we were within 4.7% of our pre-pandemic job totals. In September, the shortfall had widened to 5.7%.
To be sure, the labor shortage is holding the recovery back. The struggle to find and retain qualified workers is the biggest concern among the region's employers, according to a member survey by the Buffalo Niagara Partnership.
More than three of every four businesses said they planned to add workers this year and roughly six of every seven firms surveyed say they currently have unfilled positions.
"It's skilled. It's unskilled. It's entry level. It's every experience level across the board," said Dottie Gallagher, the Partnership's president.
And that has a big impact: The lack of qualified workers is the biggest factor keeping their business from growing as fast as it otherwise could.
"The challenge of workforce availability has been coming for five years," Gallagher said. "The pandemic made it acute."
The Buffalo Niagara region already had an older workforce, and the pandemic pushed even more of those experienced workers into early retirement.
"People still fear the pandemic," said Timothy Glass, the Labor Department's regional economist in Buffalo. "People are reevaluating their work-life balance."
But with the pandemic, women have been dropping out of the labor pool to stay home with their children, as schools were online or hybrid for the last school year. Others are starting their own businesses.
The pandemic also made workers pickier. They want flexible work schedules and the ability to work from home. And they want better pay, after seeing their incomes rise by only about 1% a year after inflation during the pre-pandemic expansion.
"I think we will see more wage pressure as industries compete more with one another," said Julie Anna Golebiewski, a Canisius College economist.
Golebiewski thinks the higher wages spurred by the pandemic also are contributing to the labor shortage by allowing some workers who previously needed two jobs to make ends meet to get by on just one now.
Almost half of the firms surveyed by the Partnership said they are raising wages to try to attract more workers. Others are turning to automation to ease their labor needs. That kind of shift will take time to implement, but it will have a lasting impact on the region's job market.
"It's going to force employers to operate differently now," Gallagher said.
Covid still looms over the economy, too. Only 43% of the upstate residents surveyed in a Siena College poll released Thursday think the worst of the pandemic is over. Back in June, two-thirds thought we had turned the corner on Covid.
Just as concerning, more than 40% of the upstate residents polled think the worst of the pandemic is still to come – nearly three times more than June, when there was a burst of optimism that vaccines and a big drop in Covid cases during the spring meant the pandemic was coming under control.
"As much as people want to hope that we put this behind us from an emotional standpoint, what they're saying is, it's by no means behind us," said Don Levy, the director of the Siena College Research Institute.
Only about 40% of the upstate residents surveyed said they were very comfortable about returning to the pre-pandemic workplace. People were slightly less comfortable eating inside at a restaurant or going to a movie or theater than they were in June.
"You still have a quarter of people who aren't comfortable going out to eat in a local restaurant," Levy noted. "It does appear as though people are getting ready to hunker down."
That has broad implications for the recovery, because if people are less comfortable living with the pandemic, they're less likely to go out and spend money. And consumer spending is behind about 70% of all economic activity.
"That sentiment drives so much economic activity," Golebiewski said.
"You start to look at some of the spillovers of that, whether it's: I don't need a new car as soon as I did; I'm not going to eat in that cafe that I used to eat at; I may not even stop off and buy myself a new sports jacket because I don't need it as much," Levy said.