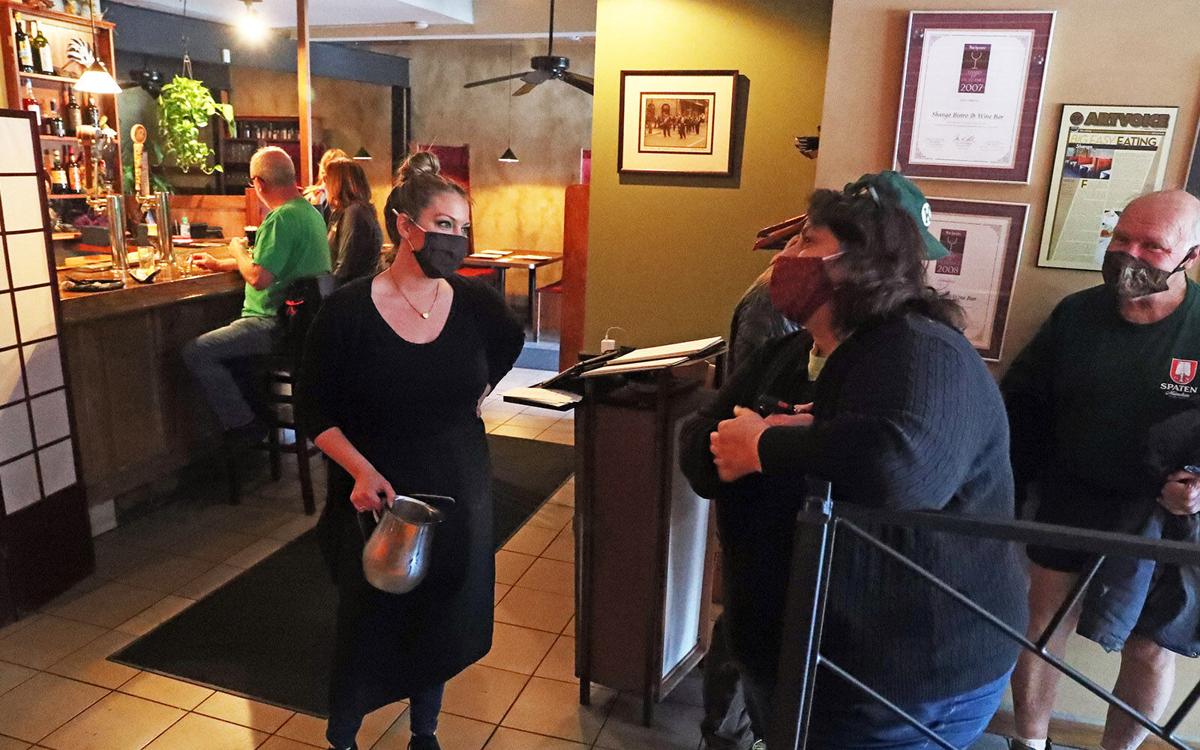 The Buffalo Niagara economy could be at a turning point. After five months of treading water, there are hopeful signs that the Buffalo Niagara job market is doing a bit better.
Fewer people are filing for unemployment these days, and that could mean more hiring in the coming weeks as confidence builds that the worst of the pandemic is behind us.
Jobless claims are an early indicator, and they can be unpredictably volatile, but the drop is a sign that the job market could be shaking off its winter doldrums as vaccinations ramp up and stimulus payments land in bank accounts.
The first step toward recovery is to have fewer people losing their jobs. The next step is to have confidence rebound and for employers to start feeling secure enough to hire workers back.
"A turning point will happen in either March or April," said Julie Anna Golebiewski, a Canisius College economist.
"The cautiousness is still present, but the hopefulness is present, too," she said.
The significant drop in new jobless claims that's happened throughout March is evidence that optimism is increasing as more than 1 in 4 Western New Yorkers have received at least one vaccination shot and Covid-19 cases reached their lowest levels since last fall.
The 2,401 people who filed for unemployment benefits for the first time last week was the fewest since mid-October, the state Labor Department reported Thursday. And it's not just a one-week blip. Over the last three weeks, weekly jobless claims are down by 23% compared with the pace over the first two months of the year.
That's a big shift, and it's a sign that the churn in jobs that has been going on since the spring is starting to ease.
But it's not a sign our troubles are over. Jobless claims still are running at about double their pre-pandemic level. And at least through February, any hiring that was going on was pretty much canceled out by other people losing their jobs, leaving the region with roughly 50,000 fewer jobs than it had at the start of the pandemic.
So there's still room for improvement, and the gap is so big that the recovery will take a long time.
But the weekly jobless claims have dropped to levels from the summer and fall. Back then, the region's hiring was strong enough to begin to climb out of the deep job losses that came with the lockdown in April.
Jobless claims ticked up beginning in November, as Covid-19 cases started to rise and the state imposed "orange zone" restrictions on businesses. They remained elevated through February.
With an average of about 3,900 people filing for unemployment each week between mid-November and the end of February, the elevated pace of job cuts stopped the rebound in jobs that had taken hold during the summer.
Instead, we got five months of stagnation that stretched through February and left us with about 9% fewer jobs than we had a year ago – a shortfall that amounts to 50,000 jobs.
In other words, we've climbed a little more than halfway out of the 110,000-job hole that we dug in April, but we haven't made any progress since summer ended.
"The people who have been unemployed aren't being added back very quickly," Golebiewski said.
There's hope that, as more people are vaccinated and the weather warms up, people will feel more comfortable about going back to restaurants, which learned last summer how to offer a wider array of outdoor dining. And plenty of people will have the itch to travel.
"We've already seen an uptick in travel," Golebiewski said. "And we will see more travel this summer than we did last year."
All of that could lead to a gush of hiring for leisure and hospitality jobs, which are still down by about 25% from a year ago. Those are largely low-wage positions, but their return would give a quick and hefty boost to the local job market.
The federal stimulus money flowing to local governments and higher education should avert what could have been widespread job cuts, said Fred Floss, a SUNY Buffalo State economist.
"That should stabilize that section of the workforce, which could have been devastating because they're really good jobs," he said.
Consumer spending has held up well during the later stages of the pandemic, helped by enhanced unemployment benefit payments and stimulus checks that totaled $3,200 for many Americans. With that cash, consumer spending in Erie County is up about 14% from January 2020 and has increased by nearly 7% in Niagara County, according to economic data tracker Opportunity Insights.