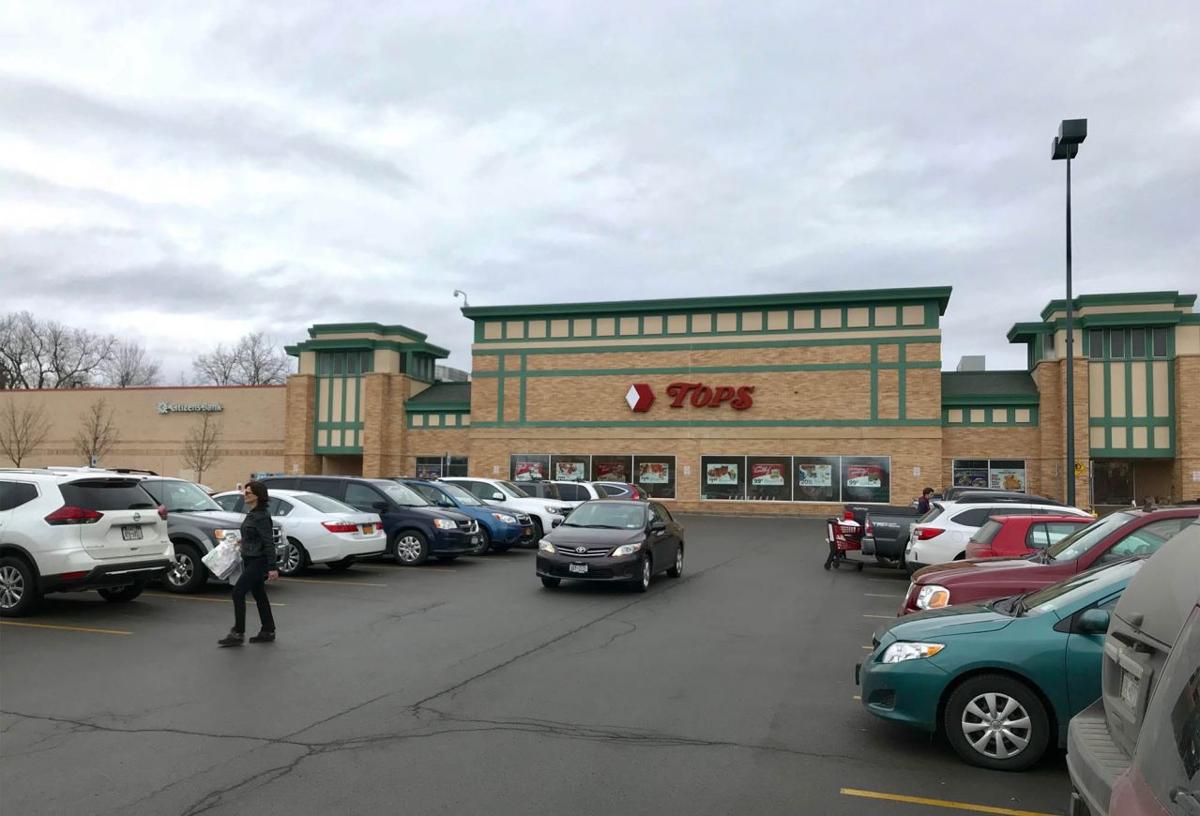 Younger customers are crashing Tops Markets' special seniors-only hours – and there's nothing the grocer can do about it.
In an attempt to serve one of the most vulnerable populations affected by the coronavirus pandemic, Tops has begun setting aside exclusive shopping hours for senior citizens from 6 to 7:30 a.m. Tuesdays and Thursdays. But people who aren't senior citizens are still showing up.
"We, as stated previously, were hoping that the communities would support this effort, but unfortunately that wasn't the case across the board," said Kathleen Sautter, Tops spokesperson.
But Tops is unable to turn non-seniors away because it is illegal to refuse anyone an essential service during a state of emergency, Sautter said.
Mary Shelmerdine, 70, of Baldwinsville, said the situation led to a tense moment at the Baldwinsville Tops store in Onondaga County.
"They let anyone in that was at the door. An able-bodied young man bullied an old man who almost started to cry," she said.
"We're certainly sorry it happened," Sautter at Tops said. She added later, "We encourage anyone who feels passionately about making sure that this is not taken advantage of, to reach out to their political leaders to support our efforts."
When Tops Markets announced the special hours, it expressed hope that non-seniors would be respectful of the new policy.
"Rest assured we will not be asking for identification as we trust the community will not abuse this privilege," Sautter said in a press release announcing the initiative Wednesday.
Dash's Market held its first seniors-only shopping hour Friday from 6 to 7 a.m., which will repeat every Monday, Wednesday and Friday. Expectant mothers are also invited to shop at that time.
Dash's customers seemed to abide by the grocer's request to let seniors have the store to themselves Wednesday, according to Mark Mahoney, the grocer's director of operations.
"People seemed to respect it. There weren't any younger people coming in," he said. "The seniors were very polite and respectful and grateful we did it."
The Buffalo News: Good Morning, Buffalo
The smart way to start your day. We sift through all the news to give you a concise, informative look at the top headlines and must-read stories every weekday.