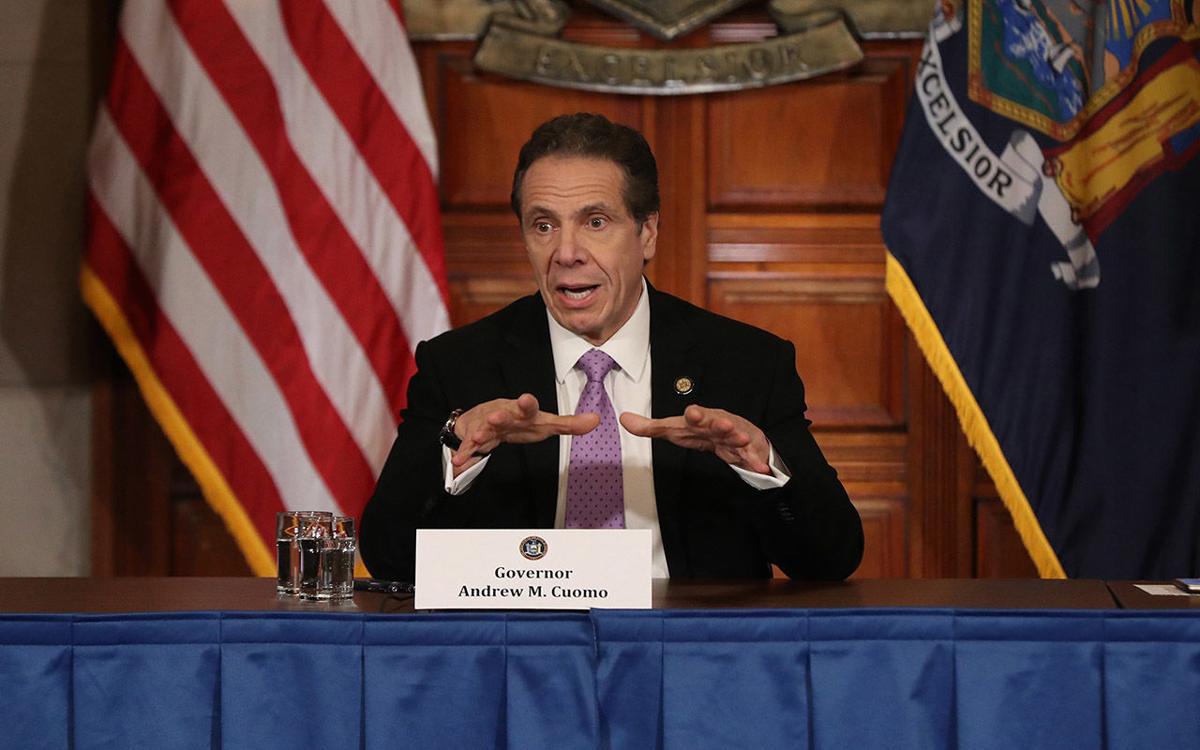 A group of more than 100 business and civic leaders from throughout the state will advise Gov. Andrew M. Cuomo in guiding New York's "reopening strategy" following the effects of the Covid-19 pandemic.
Cuomo on Wednesday announced the list, which includes seven people from Western New York. The panel, dubbed the New York Forward Re-Opening Advisory Board, will be led by two former secretaries to the governor – Steve Cohen and Bill Mulrow.
"We've come up with a phased plan to re-open New York so every region in the state has the same opening template as we begin this process,"  Cuomo said. "We have to be smart about this – emotions can't drive our re-opening process – and we've come up with factual data points that each region must monitor as they begin to re-open."
Western New Yorkers serving on the governor's advisory panel include:
• Dr. Katherine S. Conway-Turner: President of SUNY Buffalo State since 2014, Conway-Turner oversees a major institution of more than 1,500 faculty, staff and administrators as well as 8,500 undergraduate and 1,000 graduate students. She earned her doctorate and master of arts degrees in social psychology, and her bachelor of arts degree in microbiology from the University of Kansas.
• Leecia R. Eve: A Buffalo native, she is the daughter of Constance Eve and former Deputy Assembly Speaker Arthur O. Eve. An attorney who formerly served on the staff of Sen. Hillary Clinton, she is vice president of state government affairs for Verizon Inc. in New York City and is a member of the Port Authority of New York and New Jersey's board of commissioners. She was a candidate for lieutenant governor in 2006 and unsuccessfully competed in the Democratic primary for attorney general in 2018.
• Jeremy Jacobs Jr.: He is co-chief executive officer of Delaware North, the Buffalo-based hospitality giant that includes the Boston Bruins of the National Hockey League. Jacobs has volunteered for many community organizations, including the United Way of Buffalo and Erie County as chairman of the board of directors and the annual fundraising campaign. He earned a master's of business administration from the Wharton School Business at the University of Pennsylvania and a bachelor of arts degree from Georgetown University.
• Rene F. Jones: He has been chairman and CEO of Buffalo-based M&T Bank since 2017. An M&T employee beginning in 1992, Jones received a bachelor of science degree in management science from Boston College and a master's of business administration from the University of Rochester's Simon School of Business. He serves on the boards of the Jacobs Institute and the Burchfield Penney Art Center. He also serves on the Federal Reserve Bank of New York's Federal Advisory Council and the Massachusetts Historical Society's Board of Trustees.
• Brenda W. McDuffie: She has been president and CEO of the Buffalo Urban League since 1998. A veteran of workforce development efforts in Western New York, she was president of the New York State Association of Employment and Training Professionals and serves on several area boards. She received her undergraduate degree from SUNY Buffalo State, and earned a graduate certificate in human resource development from the University at Buffalo.
• Kim Pegula: She is president of Pegula Sports and Entertainment, parent company of the Buffalo Bills, Buffalo Sabres and several other sports and entertainment entities. She is a member of the NFL's Business Ventures Committee as well as its Super Bowl and major event advisory committees. She is a graduate of Houghton College.
• Clotilde Perez-Bode Dedecker: She is president and CEO of the Community Foundation for Greater Buffalo. A veteran of local and national philanthropic efforts, she was appointed to the White House Council on Service and Civic Participation and named co-chairwoman of the U.S. Committee of the United Nations International Year of the Volunteer. She received her bachelor of arts degree from Canisius College and a master of arts in education from the University at Buffalo.