Western New York is short thousands of tech workers and has struggled to attract and retain the labor force local employers need.
At the same time, nationwide, more than 200,000 tech workers at companies big and small have been laid off over the past 14 months, according to Crunchbase.
So could the tech industry's struggles elsewhere be an opportunity for Buffalo Niagara businesses to tap into a new pool of talent and fill tech jobs that have been hard to fill?
Local tech officials say there's been a slight rise in interest so far, especially among local talent that was working remotely for big tech firms. There's been a smaller uptick from displaced tech workers who live elsewhere.
Colleges across Western New York graduate more than 1,100 students a year with computer scie…
The big reason: Pay for the available technology jobs in the Buffalo Niagara region still is low, even after adjusting for the lower cost of living here, compared with costly places like the Silicon Valley or Boston.
Compared to the top 10 tech metros, Buffalo's median tech wage, when adjusted for cost of living, is $17,000 less, according to a Buffalo Niagara tech workforce report from TechBuffalo.
"There's definitely an interest," said Marcie Vassallo, M&T's director of executive search and operations. "They're not coming in boatloads, but slowly it seems to be improving."
But that doesn't mean local businesses can't do more to attract out-of-work tech talent, especially since the Buffalo Niagara region has plenty of job openings for them. Half of local tech job postings went unfilled in 2022, according to the tech workforce report. 
For Buffalo Niagara businesses, the potential solution to the pay gap is to pitch potential hires on the region's quality of life – as a place where traffic isn't a problem and where housing is more affordable.
"I think all of its kind of playing its way out to really help Buffalo here in the years ahead," said Randy Harris, CEO of Lighthouse Technology Services, a local tech staffing and services firm.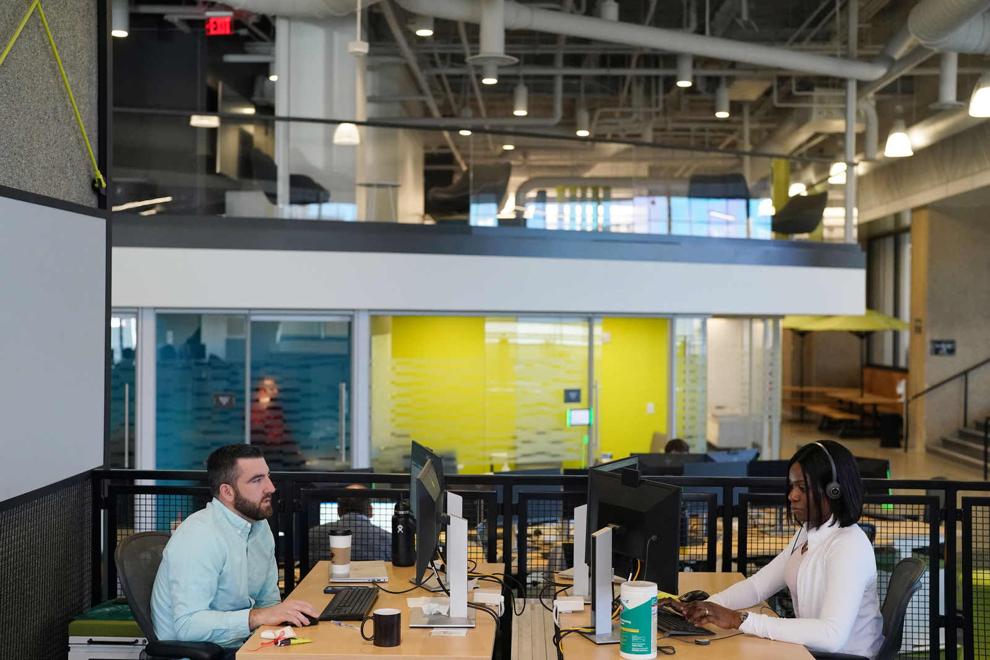 The mass layoffs mark the end of a period of rapid growth in the tech industry due to a demand for their products, software and services that surged with millions of people working remotely during the height of the Covid-19 pandemic. 
M&T Bank is one of the Buffalo Niagara region's largest tech employers; the bank currently has around 180 job openings for technologists and has hired more than 1,000 in the past several years. 
M &T Bank poured nearly $58 million into its tech hub at Seneca One tower.
Toward the end of January, M&T started seeing former employees of big tech companies who lived in Western New York but worked remotely apply for the bank's open positions and reach out to recruiters, Vassallo said.
The bank's recruiting efforts to technologist candidates outside the region have also improved, from a 30% response rate to 60%, she said.
Invest Buffalo Niagara, the region's economic development agency, has received a handful of resumes from people laid off from big tech companies looking for opportunities locally, Invest Buffalo Niagara communications manager Greg Pokriki said.
Selling WNY as the whole package 
Historically, Western New York companies have struggled to attract the tech workers they need because wages here are lower.
That continues be a barrier to attracting some of these recently laid off tech workers.
But at Be In Buffalo – Invest Buffalo Niagara's talent recruitment arm – the strategy is not to go after those looking to make the most money.
They are trying to attract people who will appreciate and love Western New York as a whole package: big city amenities at a more affordable price, a slower pace of living, shorter commutes.
Young professionals looking to start a family or buy a home have been most interested in relocating to Western New York – especially if they already have family ties to the region.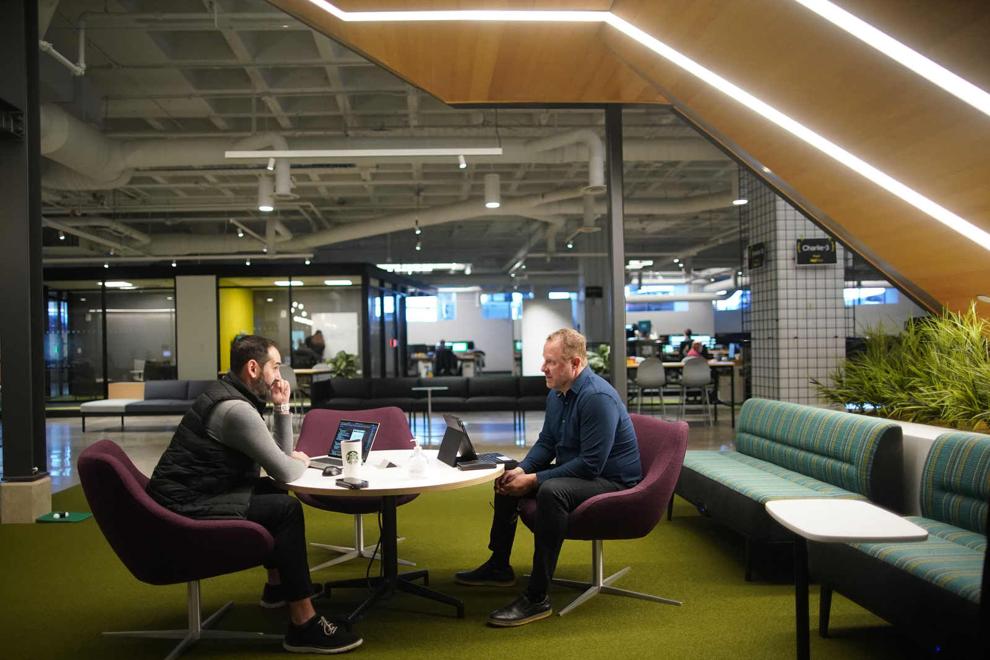 Rob Leteste, business intelligence and workforce manager at Invest Buffalo Niagara, has created a database of more than 3,000 Western New York expats with the kind of tech skills employers around here need. He said Buffalo could be a great option for many people coming out of big tech. 
"Folks that are in the space, especially when they're coming from big tech, they're probably burned out," he said. "The type of pace and environment, it's never been one that people stick around in long term anyways."
"We don't want to say that we're gonna be the right fit for every one of these big tech workers," Leteste said. "So how do we present ourselves with this in mind to then identify those folks that match up with them?"
Another important part of Be In Buffalo's recruiting strategy has been showing job seekers the career pipelines that exist in Buffalo Niagara. 
Unlike in decades past, there are now far more opportunities within Western New York to work with companies that have big missions and big customers, said Mike Wisler, chief information officer at M&T Bank. There are opportunities for workers to remain in Buffalo and further their careers. 
"I think one of the things that we might have suffered from a few years ago was, 'I may be really excited about a job at M&T, but what might be next?' where now, it's a lot easier to see what might be next," Wisler said. 
Companies in Buffalo Niagara haven't seen the kind of turbulence big tech firms have the past year for a variety of reasons. 
For one, most major employers of technologists in Western New York are tech-enabled companies; they're not the tech product or software company, TechBuffalo CEO Sarah Tanbakuchi said. But these companies still require significant tech teams to operate.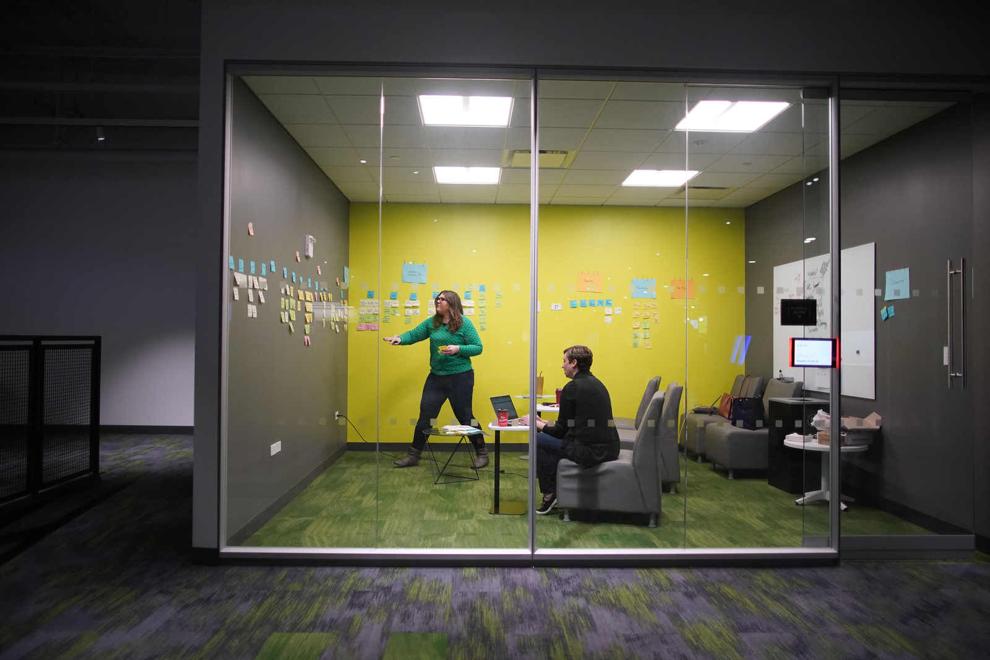 Employers in Western New York also tend to be more conservative compared to those in Silicon Valley and New York City. They don't have the kind of extra money, often from venture capitalists and other investors, to overstock their talent pipelines, Harris said.
The more conservative business practices generally lead to more stability and less volatility compared to these big tech companies, Wisler said. 
"You're not going to have a Silicon Valley investment cycle here, which can be a downside, but it can also be an upside when you see how abruptly the pendulum swings, which is what we're experiencing right now," Wisler said. 
That pendulum seems to be swinging in Western New York's favor, Wisler said. The opportunity to snatch up some of these tech workers "may give us a little bit of room to catch up a little bit," he said. 
Some of the region's largest employers of technologists, like M&T Bank, Moog and ACV Auctions, are ramping up their hiring, Harris said. For example, international business software company Odoo is looking to hire another 100 employees in Buffalo this year.
"Buffalo is one of those communities that didn't peak in the years past," Harris said. "We're trending upwards in terms of how we view and develop a technology workforce here locally."