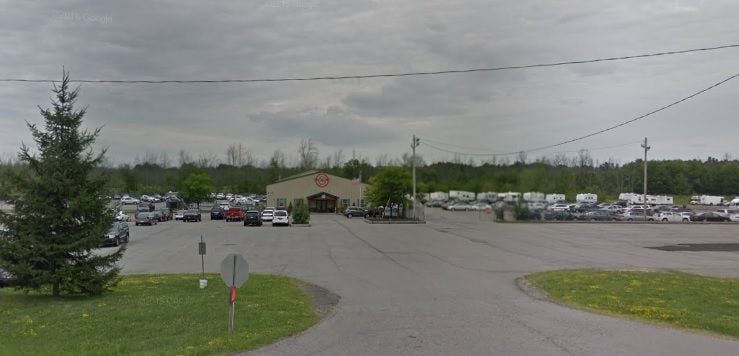 Copart, an online auto auction business, has bought a former auto auction property in the Town of Evans for $3 million.
Copart purchased the former home of Buffalo Auto Auctions at 8418 Southwestern Blvd., according to county property records. Brothers Roy and Carl Emerling sold the property, which is just west of the Thruway.
Copart says it specializes in salvage vehicle auctions, but also sells clean title vehicles. The company says it sells more than 2 million vehicles each year around the world, and has five other locations in New York State: Rochester, Syracuse, Albany, Newburgh and Long Island. Copart did not respond to requests to comment on its Evans property purchase.
The company, which is headquartered in Dallas, and started in 1982 as a single salvage yard in California. Copart went public in 1994, and now has more than 200 locations in 11 countries, with more than 125,000 vehicles up for auction each day. In its past fiscal year, which ended in July 2018, the company recorded profits of $418 million on revenues of $1.8 billion. Its vehicles had an average sale price of $2,250.
Copart in a regulatory filing said it buys vehicles primarily from insurance companies, but also banks, finance companies, charities, fleet operators, dealers and individual owners. The company said it sells vehicles principally to vehicle dismantlers, rebuilders, repair licensees, used vehicle dealers and exporters, and, at certain locations, the public.
Buffalo Auto Auctions closed late last year at the Southwestern Boulevard site. A different auction business, based in Pendleton, bought the rights to the Buffalo Auto Auctions name, along with its computer system, in an asset purchase.
The Buffalo News: Good Morning, Buffalo
The smart way to start your day. We sift through all the news to give you a concise, informative look at the top headlines and must-read stories every weekday.