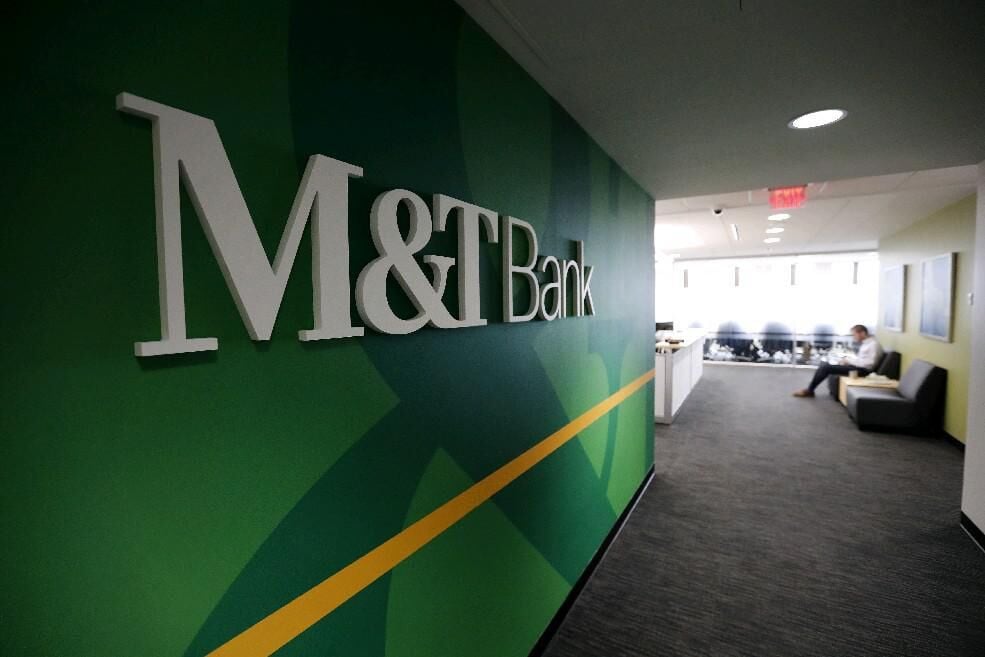 Connecticut's attorney general says he wants more answers about M&T Bank's plan to cut hundreds of jobs in that state, as a result of its impending acquisition of People's United Bank.
William Tong is the latest elected official in Connecticut to raise concerns about M&T's plan to cut 747 People's United jobs in that state, once M&T completes its $7.6 billion, all-stock deal.
"I join those voices and seek clarification and further detail from you regarding your efforts to mitigate any job losses and other potential adverse economic impacts to Connecticut," Tong said in a letter to the CEOs of M&T Bank and People's United. He asked for detailed replies from the two leaders about the job cuts and what will happen to the Bridgeport corporate office.
Tong contended the planned job cuts are bigger than he was led to believe.
"The layoff announcement came as a shock to many because it is at odds with the assurances of commitment to Connecticut employees and communities that your banks have made in public statements and in discussions with public officials regarding the merger – including to me," Tong said. "The impression you created was that job losses would be minimal and that the merged bank would continue to partner with local communities, the city of Bridgeport, and the state of Connecticut and would otherwise fulfill its obligation to be a responsible corporate citizen."
M&T said in response to Tong's statements: "We continue to meet with public officials to discuss our shared commitment to the city of Bridgeport and state of Connecticut. We are committed to minimizing job loss and will ensure that any impacted employees are given generous severance benefits, assistance to find their next opportunity and priority consideration for positions at M&T."
M&T has noted that it has 1,500 open jobs across its footprint, which displaced People's United workers can apply for. Tong questioned what that will mean for affected workers in Connecticut getting hired. "I understand that People's Bank has announced layoffs in other New England states and those employees may be competing for a finite number of positions," he said.
M&T plans to cut 254 People's United jobs in Vermont and 44 jobs in Massachusetts as a result of the deal.
Shareholders of M&T and People's United have approved the deal. But it still needs the approval of federal and state regulators.