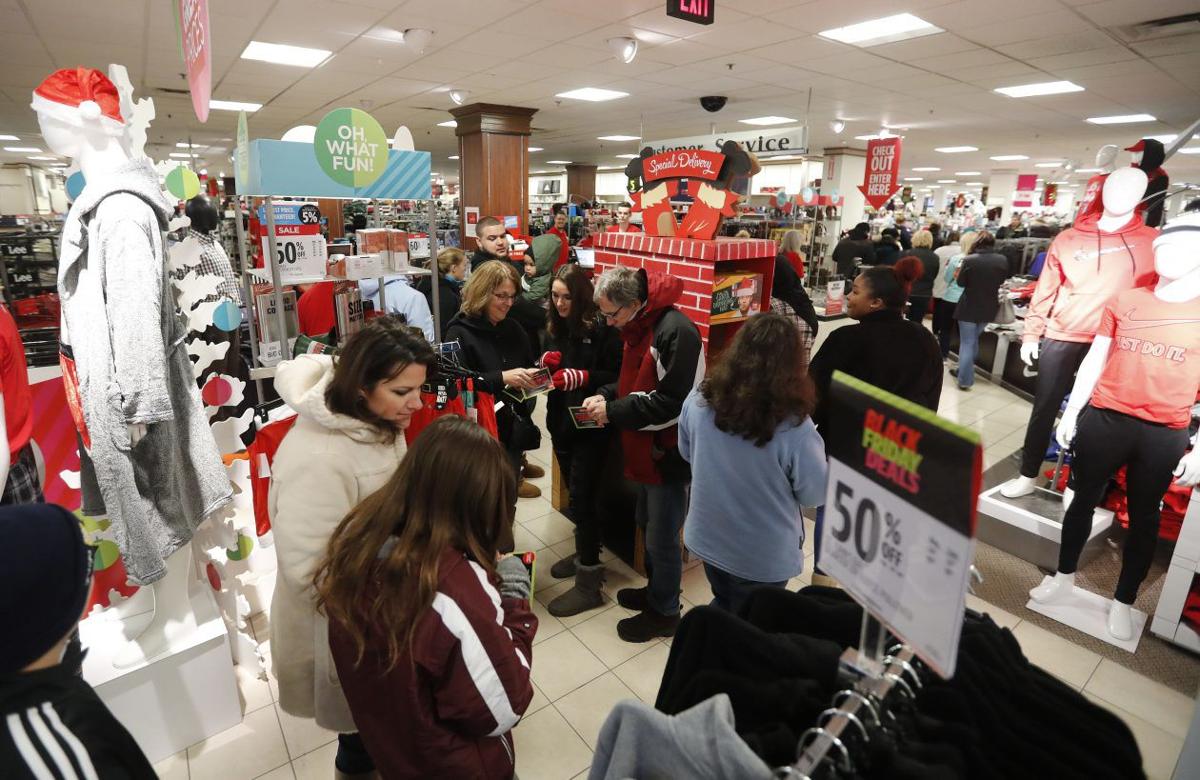 Commercial real estate sales are strong in Western New York for industrial properties and multifamily buildings, as a scarcity factor and attractive returns continue to drive demand and rising prices locally.
Brokers say that the supply of available manufacturing facilities or warehouses isn't remotely keeping up with the demand, while the market for Class A office space in Buffalo's central business district is very tight.
"These are good times to take a risk and spend some money on real estate," said James R. Militello, president of J.R. Militello Realty.
The market isn't so hot, however, for retail. Traditional stores are being hit hard by technology and changing consumer shopping trends. Instead of going out to malls and strip plazas, shoppers are going online to order what they want, and then having it delivered to their doorsteps.
"We're all causing the Roman Empire to fall because we all shop at Amazon," Militello said.
Here's a look at the four major sectors:
Office
Los Angeles, San Diego, Miami, Palm Beach and Orange County share more than just warm weather. At the end of last year, they all had higher commercial office vacancies than Buffalo, according to data from national research firm Reis Inc.
About 14.5 percent of Buffalo's office space was empty in the fourth quarter of 2017, ranking Western New York 14th best in the country among 79 metropolitan areas nationwide.
A separate study by CBRE-Buffalo found Buffalo's office vacancy rate at 13.1 percent at the end of the year, up 0.6 percentage point from the prior year.
Conditions are particularly tight for leasing the highest-quality square footage in downtown Buffalo, where "true Class A office space is in short supply," said David Schiller of Pyramid Brokerage Co. Newer and renovated space is highly attractive and leased quickly, and there's not much speculative building going on without tenants already lined up.
"With all these buildings being purchased and renovated, there's been an uptick in the leasing activity," said Christopher J. Malachowski, a city-focused broker at Hunt Commercial Real Estate.
Activity is especially strong amid life sciences, health care and financial services tenants, said Sarah Cashimere-Warren, director of office sales and leasing for CBRE, and rent growth has stabilized.
By contrast, existing lower-level "B and C space is abundant," Schiller noted, with "many options for many tenants." And perhaps more significantly, he noted, many Western New York office tenants are "pretty modest in what they're looking for," and they're not willing to pay up for Class A. Instead, they prefer to just stay put rather than move around.
Industrial
The region's industrial market is still facing a combination of strong demand and a dearth of manufacturing facilities and warehouses to meet the needs of various-sized companies.
While there aren't many examples of major companies taking up large-scale operations locally, small buildings also are hard to find, and even the list of mid-sized options has been whittled down. And with lease activity remaining strong through last year and into January, that's likely to continue unless developers add more to the inventory.
"Intuitively, every broker knows how strong the industrial market is," Militello said. "The industrial market is frustratingly good, from a broker's perspective. I've got a lot of people that want to expand, and we don't have the inventory."
That's been an unusual situation for Buffalo, and a reversal of the distant past.
As a result, Western New York's industrial vacancy rate fell again to 3.5 percent – less than half of the 7.7 percent availability rate nationally, according to CBRE research. Buffalo's rate is one of the lowest in the larger region, beating Cleveland, Pittsburgh, Rochester and Syracuse. Only Toronto was lower, at 2.5 percent.
And brokers expect that to continue because of the low capital costs and federal tax reforms.
"These low industrial rates are a true reflection of the vastly improved economy both nationally and locally," CBRE senior associate Lida Eberz said.
In response, Benderson Development Co. and Ellicott Development Co., among others, already have started adding new "spec" buildings to the market. CBRE also reported that 312,000 square feet of new space was built or under construction last year, with another 605,000 projected for 2018. That's always risky, but so far it hasn't even been enough to cover the need.
Multifamily
Apartment buildings have been in high demand as millennials have shown a preference for living in cities, using public or alternative transportation instead of owning cars, having food delivered to their doors – and renting apartments versus buying homes.
Indeed, only 4.4 percent of Buffalo's apartments were vacant at the end of 2017 – in line with the national average, according to Reis. Rents are rising, too.
Still, the local poulation "remains basically static overall," said Robert J. Starzynski, associate broker at CBRE. So "there are limits, yet to be determined, as to how much additional rental housing the Western New York market will absorb."
Retail
The ongoing struggles of major department store chains and other merchants are causing a drag on the retail sector, where Buffalo's 12 percent vacancy rate exceeds the national average of 10 percent, according to Reis. And Western New York rents are also much lower, at an average of $10.69 per square foot in the fourth quarter versus $18.24 nationally, according to Reis.
The problem is most evident in the trials of area malls, whose anchor tenants are closing while the owners fight to bring in new stores or repurpose the space. CBRE Director of Retail Services Michael Clark, who reported a 10 percent vacancy rate locally, even noted that increased vacancies in most areas were largely offset as former retail space was converted.
In short, the complexes face either transformation, as at Eastern Hills Mall and the old Appletree Mall, or uncertainty and foreclosure, as with Boulevard Mall. "The solutions or changing formats for retail is something we're all watching and seeing as experiments take place," Militello said.
The changes are being driven in particular by the interests and habits of younger consumers, he added, noting that most of the workforce will soon be comprised of a group that seems more interested in "bars and workout places" rather than traditional retailers.
"We are witnessing the physical influence of this group on real estate, on location, on the space being created," he said.
The Buffalo News: Good Morning, Buffalo
The smart way to start your day. We sift through all the news to give you a concise, informative look at the top headlines and must-read stories every weekday.