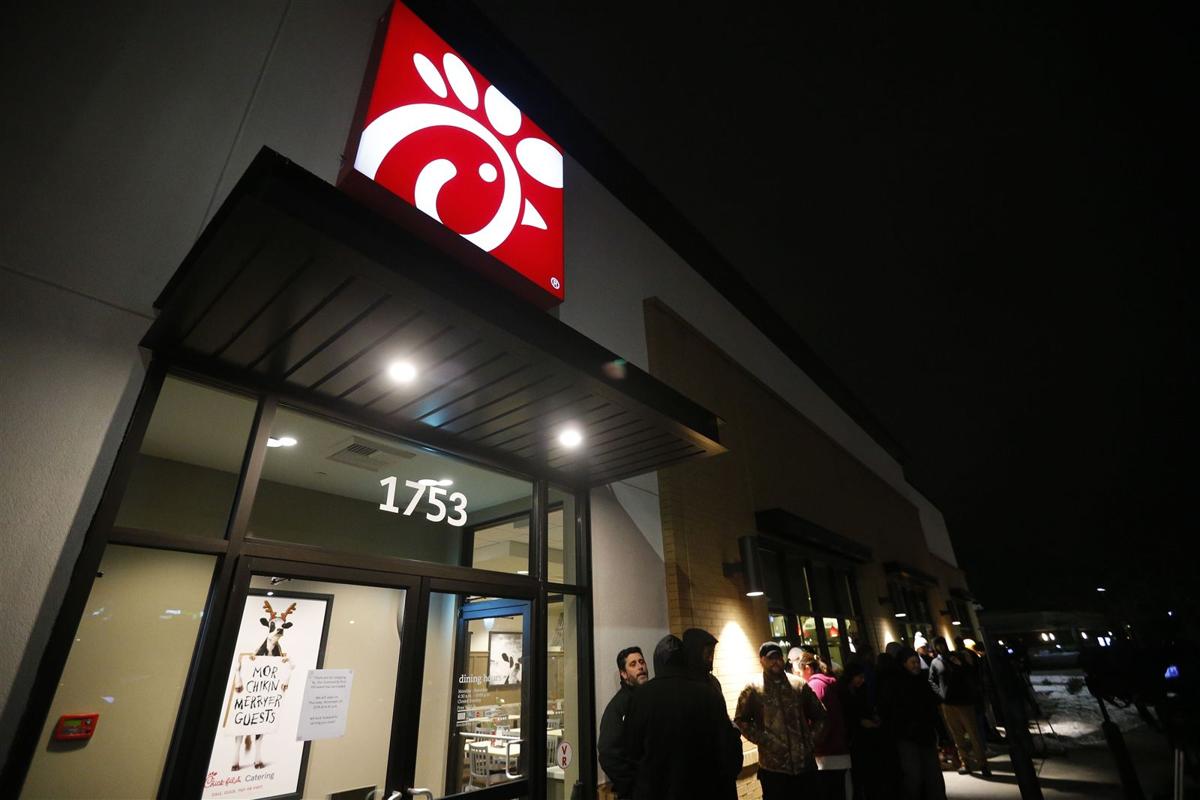 After months of struggle and a return to the drawing board, Chick-fil-A finally got its approval to open at Delaware Consumer Square in Buffalo.
But it nearly got fried in the process, as neighbors along Hinman Avenue turned up the heat over concerns about heavy traffic, trash, noise and air pollution caused by the fast-food chain's popularity.
DLC Management, owner of the plaza, plans to demolish an existing 9,600-square-foot building with three retail tenants – Rainbow Apparel, Moe's Southwest Grill and GameStop – and replace it with a 5,400-square-foot quick-serve restaurant along Hinman, at the northern edge of the shopping center. It would be managed locally, and would employ 120 to 140 people.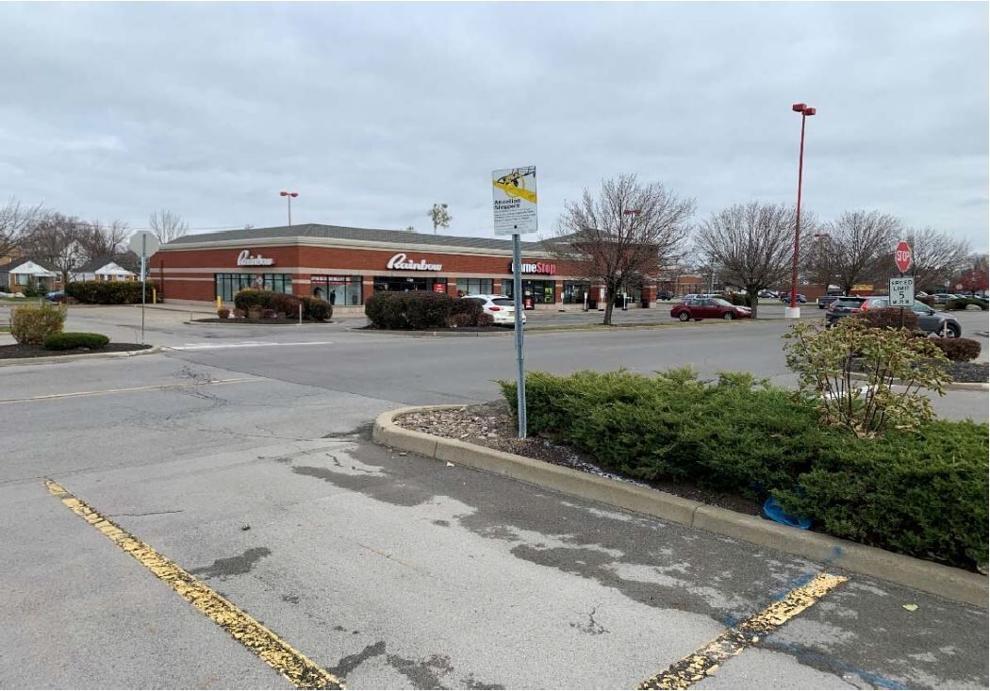 Residents of the residential street abutting the 27-acre retail plaza urged the Buffalo Planning Board Monday to hold off on assenting to the plan, citing fears about a significant increase in cars resulting from the restaurant's double-drive-thru.
"This is a residential street, and a fast-food restaurant with two-drive thru lanes is much too much for people who want to keep their neighborhood pedestrian," said Daniel Sack, an Elmwood Village resident who often speaks out on development issues.
"This is just not appropriate for this area," said Tom Pecoraro, who owns property on Hinman.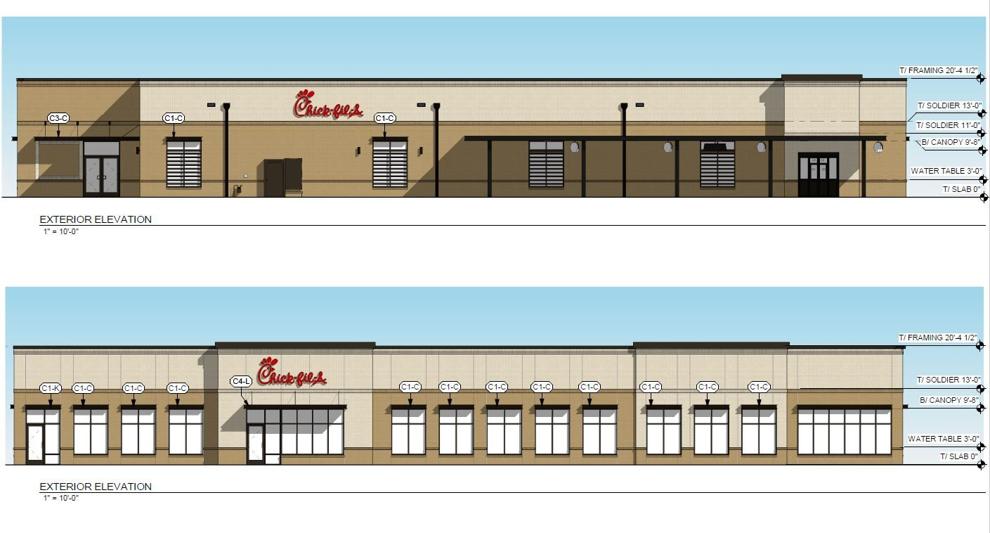 They warned of danger to young children playing or riding their bicycles, as well as to pedestrians, and argued that there's no other example in the city of a fast-food eatery in the middle of a residential street.
"Our street is a cut-through street to avoid two lights between Elmwood and Delaware, and we get a lot of traffic," said Robert Melnick of Ramsdell Avenue, one street over. "We have a lot of small children. People race through here. It's going to get much worse."
They also complained of routinely having to pick up garbage on their own properties – such as food wrappers or bags – resulting from the commercial stores and restaurants in the plaza. "It's incredible how much trash there is," Melnick said.
And they cautioned of the increased noise and smell emanating from either the restaurant or its lineup of cars. "You know how much traffic there will be at this location," said Christine Souter of St. Lawrence Avenue, echoing the comments of others. "I don't think it's fair to inconvenience all the people who live there."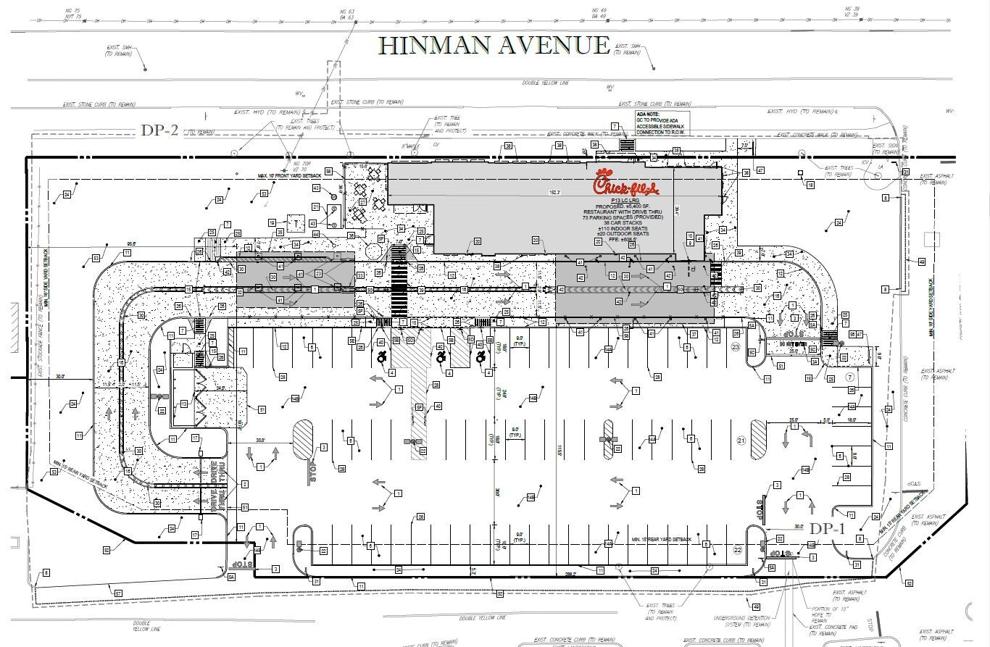 Even so, the board ultimately approved the project on the 1.83-acre site, albeit with multiple conditions that mostly were not related to the thrust of the neighbors' concerns. That's because Chick-fil-A and developer DLC Management had already changed their proposal to fully comply with the city's Green Code, so that the project did not require any variances or zoning changes.
The restaurant at 50 Hinman would face the street at the sidewalk, with 73 parking spaces and the drive-thru lanes shielded behind it within the plaza itself, able to handle 38 cars stacked up in line. The $1 million project would also include a small outdoor dining patio, sidewalks, a bicycle repair station, 31 new trees and 147 new shrubs. Access is solely from existing shared driveways of the plaza, with no new entrances planned on Hinman.
"This is a permissible use in this area," noted Planning Board Vice Chair Cynthia Schwartz. "Whether you like the restaurant or not is not something that relates to site plan or code."