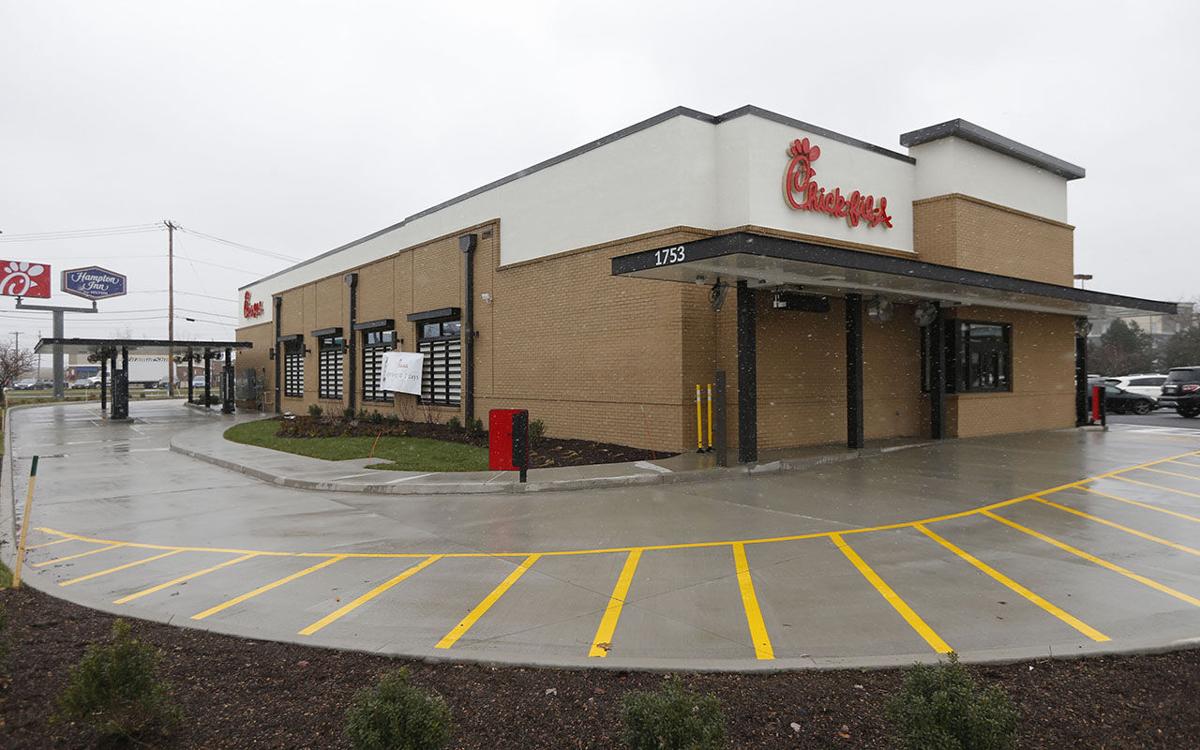 The first Chick-fil-A restaurant planned for the city of Buffalo faced heavy push-back Wednesday, as a key city panel objected to a suburban-style fast-food layout that violated the Green Code.
And it wasn't the only one, as a proposed new Tim Hortons Cafe and Bake Shop on Niagara Street and a reconstructed Burger King on South Park Avenue found themselves in the same boat.
It's the second Chick-fil-A that has been proposed for the Buffalo Niagara market this year, and would join two others that already are open in Cheektowaga.
In all three cases, Green Code advocates and the Buffalo Zoning Board of Appeals criticized the developers for proposing restaurants that didn't meet the city's goals of neighborhood walkability.
"This is your typical suburban model drive-thru restaurant," said city resident Daniel Sack, who denounced all three projects. "We have an opportunity to make our city look less like Transit Road. We should take advantage of that opportunity."
The ZBA tabled the Chick-fil-A and Burger King applications and denied the Tim Hortons proposal outright.
A new Tim Hortons Cafe & Bake Shop is being proposed for the West Village neighborhood.
• DLC Management, which owns Delaware Consumer Square, would construct a 5,000-square-foot Chick-fil-A restaurant at 50 Hinman Ave., on the northern edge of the plaza, abutting a residential neighborhood across the street. The restaurant would have a double drive-thru lane capable of stacking 31 cars.
• Tim Hortons franchisee Kelton Enterprises would demolish a 6,240-square-foot former Goodyear Service Center at 380 Niagara St. and replace it with a 1,600-square-foot Tim Hortons.
• And Burger King franchisee Carrols Corp. would tear down an existing restaurant at 2335 South Park Ave. and rebuild it.
Both DLC and Kelton sought permission for larger setbacks from the street than allowed, so their drive-thru lanes could loop around and run in front of the building. The Burger King project had been moved up toward the sidewalk to comply with code requirements, but still needed other variances for its design, which also includes a double drive-thru.
ZBA members – led by Vice Chair Bernice Radle – questioned what efforts the developers had made to comply with the code, repeatedly citing another Tim Hortons on Niagara Street that had managed to pull off a drive-thru while still bringing the restaurant building up to the street in accordance with requirements.
The developers said they had tried to look at design alternatives, but didn't have enough space or couldn't make it work without creating a second exit onto the street that pedestrians and bicyclists would have to cross.
They also stressed that the three restaurants must follow corporate design standards, and rely heavily on drive-thrus.
But critics dismissed those concerns.
"Corporate standards for Chick-fil-A or anyone else do not override our zoning laws," Sack said. "If they want to build in a way that's inconsistent with our zoning codes, they should just build somewhere else."