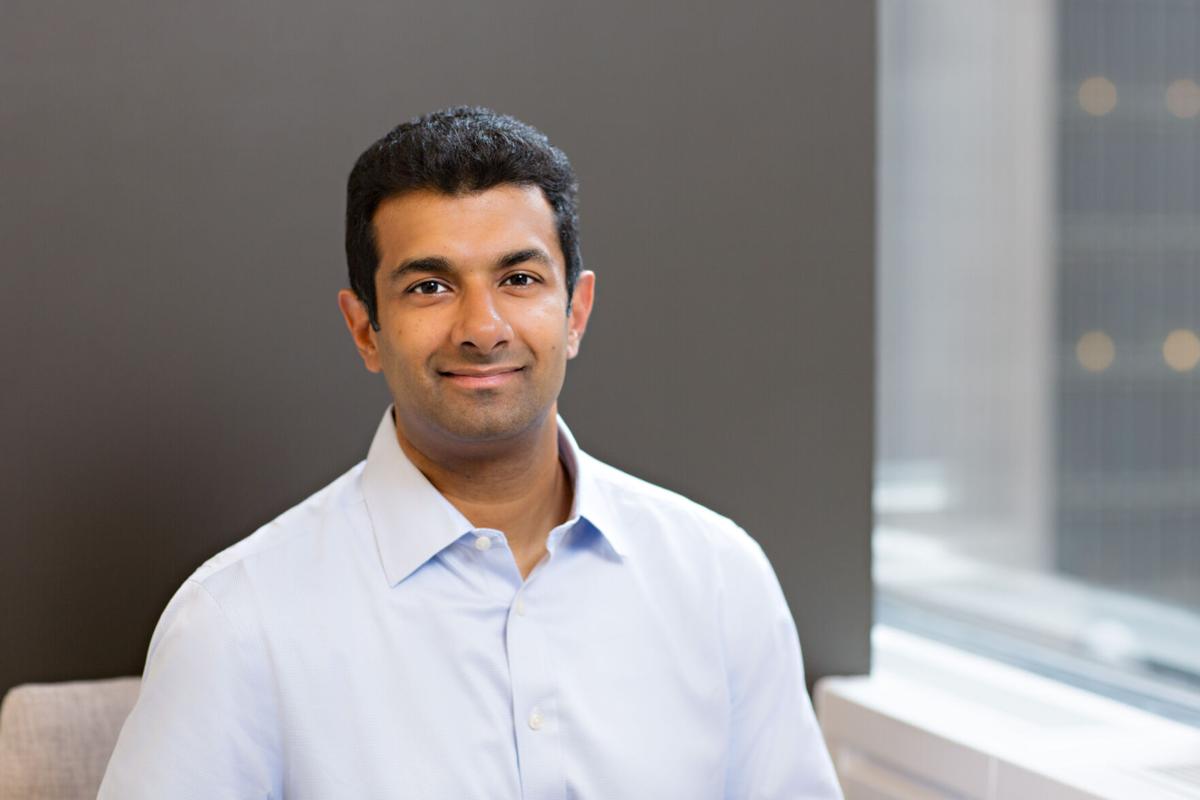 Ashok Subramanian remains a Buffalo booster.
And that's good news for Centivo's growing presence in the Buffalo Niagara region.
Subramanian, a Williamsville native, is co-founder and CEO of Centivo, a digital health plan. The company recently raised $51 million from investors, on top of $34 million it raised last year.
Centivo has a hub of operations in Cheektowaga. Over the summer, the company shifted its headquarters here from New York City, and has added office space in the University at Buffalo's Gateway Building on the Buffalo Niagara Medical Campus.
Subramanian said there's a lot to like about the local workforce. He mentions the public education system, workers' work ethic and drive, and the abundance of health care employers. Wages in the Buffalo Niagara region are lower than in New York City, too.
"There's a really good talent pool – specifically in this industry – beyond those other factors, that make Western New York a natural place to grow something like this," he said.
Though Subramanian is now based in New York City, it shouldn't come as a surprise that he would be bullish on Buffalo's workforce. Subramanian was a partner in Liazon, an employee benefits exchange operator that was launched in 2007. The company grew into a local startup success story.
When Liazon was sold in 2013 to Towers Watson for $215 million, Subramanian stayed on as CEO for three more years and persuaded the new owner to allow Liazon to expand in Buffalo, instead of elsewhere. Now Subramanian has a chance to make a similar mark here through Centivo, which aims to lower health care expenses for self-funded employers.
"He's already demonstrated the ability to successfully grow a tech company when he did it with Liazon in Buffalo," said Christina Orsi, UB's associate vice president for economic development. "And I think he's found a model that works, and he's replicating it with Centivo."
Locally, Centivo is preparing to grow its engineering and technology development teams. The company is also hiring for positions in customer service, claims processing, marketing, sales and corporate functions.
Sixty of Centivo's 180 employees are based in the Buffalo Niagara region.
"We are ramping up, so we think that 60 number is going to grow by a couple dozen over the next three months or so," Subramanian said.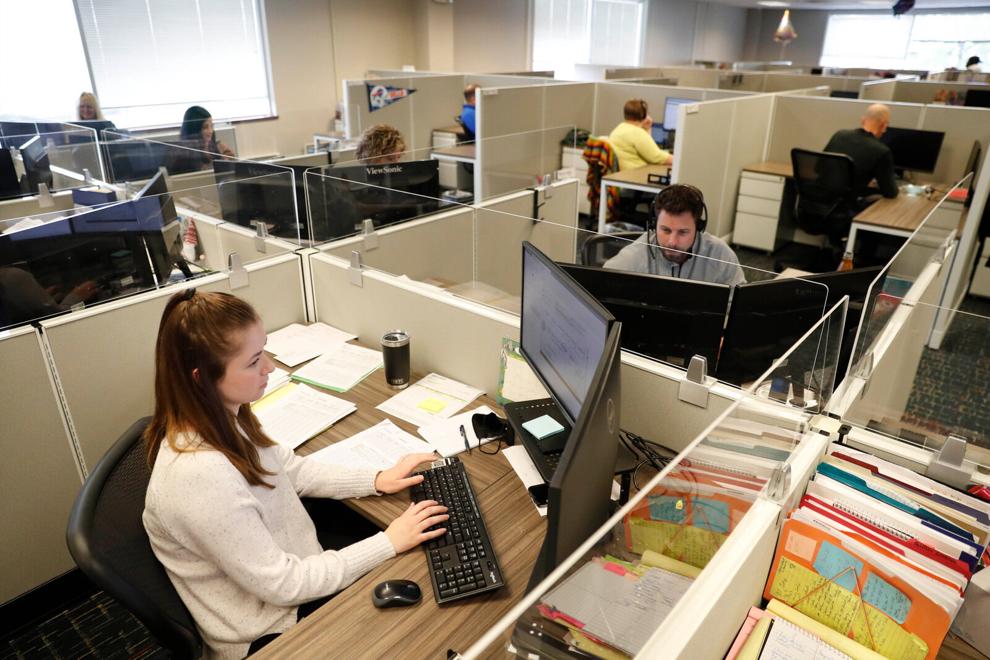 Centivo has filled up its office space on Cayuga Drive, next to the Buffalo Niagara International Airport. As the company's office needs grew, Subramanian was keen on adding space in Buffalo.
"It's just awesome to be able to hire within Buffalo and expand as we have," said Paul Wann, senior vice president of third-party administrator operations.
Along with hiring more employees, Centivo plans to put some of the $51 million in new investment toward expanding into more metro areas, on top of the 16 markets the company already serves. Centivo is also rolling out a new product that allows customers to have free video or phone access to a primary care clinician as part of their health plan, to develop a doctor-patient relationship.
Centivo has employees spread across the country, including in Colorado, Florida and New York City, but Subramanian said it made sense to locate the headquarters here.
"To the extent that we are growing headcount in any one place, the biggest concentration was in Western New York," he said.
Buffalo's startup scene is drastically different from the early 2000s. Back when Liazon had its offices in the 700 block of Main Street, cars weren't even allowed to drive on that part of the street.
43North and other organizations such as Tech Buffalo and Launch New York have since taken root and poured resources into nurturing startups. ACV became the region's first startup unicorn. And Centivo has raised $118 million since its inception, nearly two and a half times the $35 million Liazon raised.
By moving into the UB Gateway Building, Centivo joins a tech corridor anchored by the Buffalo Niagara Medical Campus at one end, and Seneca One tower at the other, Orsi said.
"As the years come, hopefully we're going to fill in that entire corridor with companies that are growing and thriving," she said. "And a big part of that is continuing to ensure we have the talent pipeline for those companies."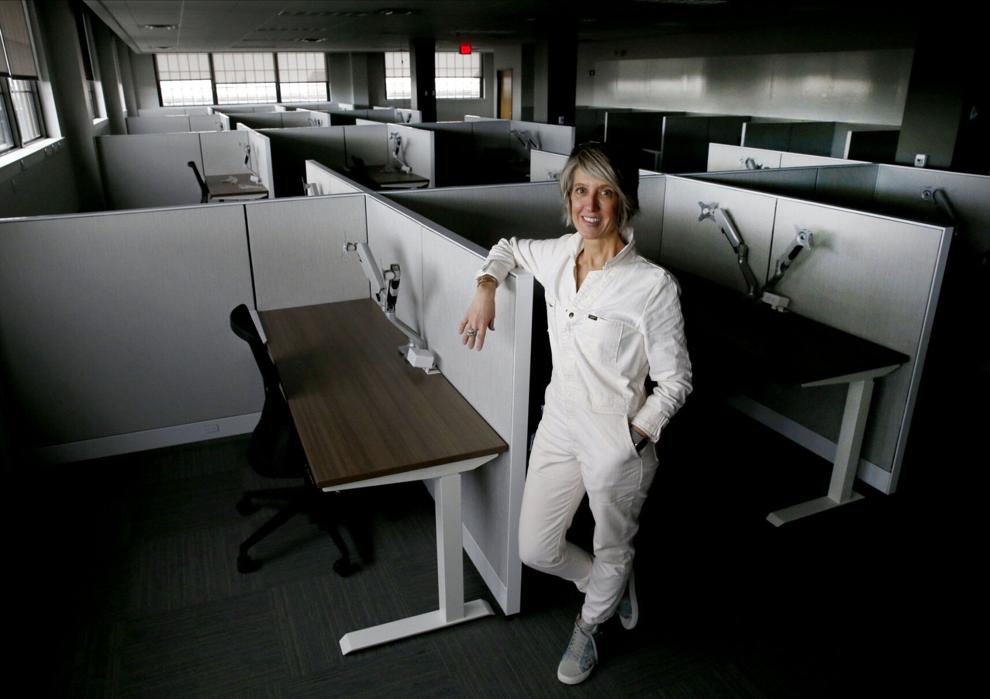 Orsi said Centivo adds to a startup scene that includes prominent names such as used car online auction firm ACV, and growth stories like customer service provider HiOperator and website builder Odoo. And UB has just accepted the 20th company into its new downtown incubator, putting more startups into the development pipeline.
"We're building this thriving tech community and Centivo's another key part of that," Orsi said.
Centivo does not disclose annual sales figures, but Subramanian said Centivo has been sticking to its business strategy.
"Our whole mission is, can we build a health plan for mid-sized to large employers?" he said. "And the core principle is, can it be done in a way that any member of that plan can afford their health care?"
Now potential investors now have results to judge for themselves, he said.
"We've had investors and others tracking us for a while and once that data became available, they said, 'Look, it's time to go faster and see if we can make a bigger impact with all the folks who can't afford their health care.' " Subramanian said. "That's been the mission from day one and now we have sort of the firepower to help more people."
Centivo's growth has had spinoff effects.
Buffalo-based Rand Capital was an original investor in Centivo in 2017.
"After investing in three rounds of equity, we took the opportunity to exit the company and wish the Centivo team continued success as they deliver on their vision of a health plan people can actually afford to use," said Allen "Pete" Grum, the president and CEO of Rand.
Rand expects to record a gain of $1.6 million in the third quarter with its exit.
As Centivo settles into the UB Gateway Building and adds jobs, Centivo is looking to put its newly raised investor dollars to work.
"It's a different era when it comes to the amount of money available for venture capital for private companies, for digital health care companies," Subramanian said. 
Subramanian called raising $85 million over a 10-month span "a privilege and a responsibility."
"The privilege is the fact that people believe in our mission and what we're doing for working America enough to make that investment," Subramanian said. "And the responsibility is that now we have to take advantage of those resources and expand our reach as much as we can."