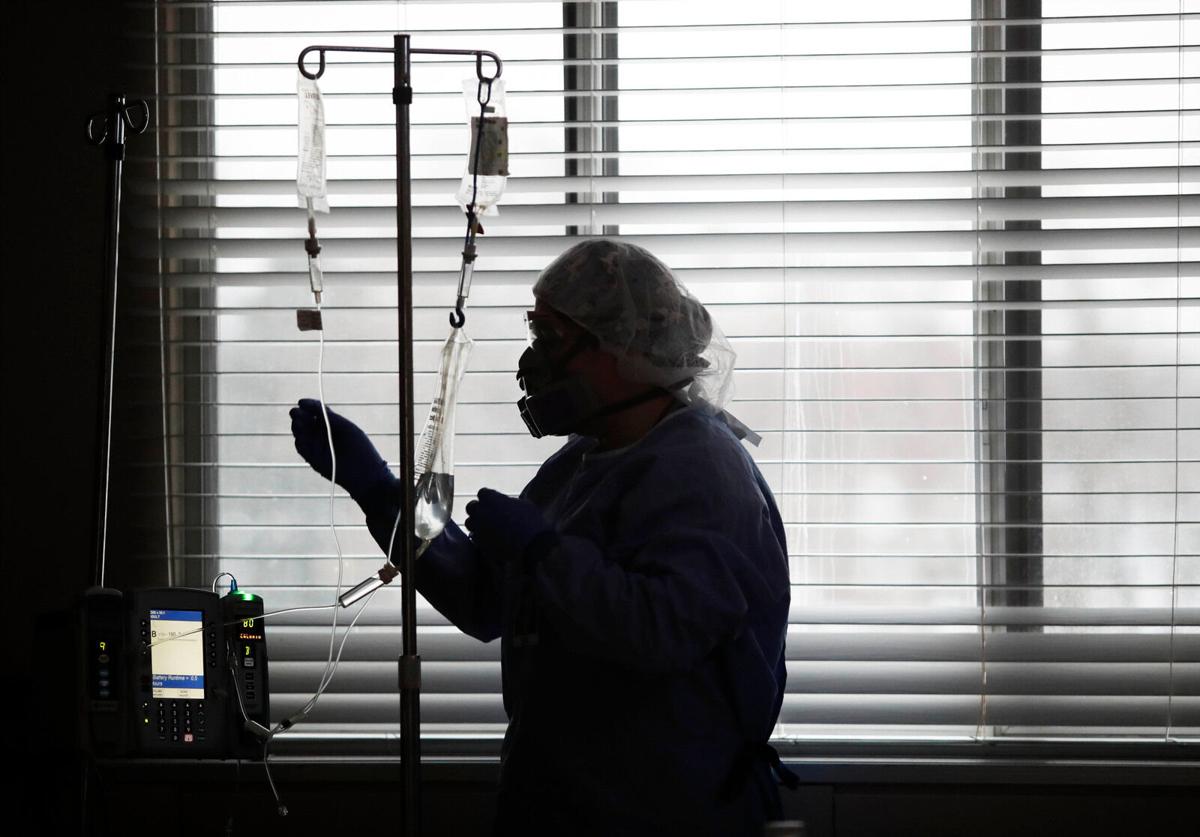 As the state's mandate for health care workers to be vaccinated against Covid-19 approaches Monday, three of the region's major hospital systems are warning employees they will be put on leave if they don't comply.
Any unvaccinated Catholic Health employee who has not received a medical exemption or requested a religious exemption before 9 p.m. Sunday will be placed on a 30-day unpaid leave effective Monday.
Once the leave expires late next month, "they will be subject to termination unless they meet the requirements of the mandate," the health system said Friday.
Roswell Park Comprehensive Cancer Center and Erie County Medical Center said they also will place unvaccinated employees on leave. Kaleida Health said unvaccinated workers will face termination.
Catholic Health and the two other health care systems are faced with the task of following the state's impending requirement while ensuring they have enough staff to handle patient care and everyday functions, all amid a tight labor market. Gov. Kathy Hochul declared Thursday she won't change her position on the mandate.
But by first placing unvaccinated workers on leave, Catholic Health and other local health systems taking a similar approach are buying more time for those workers to get shots before taking the more permanent step of terminating their employment at a time when finding workers – both skilled and nonskilled – is difficult.
Dr. Peter Winkelstein, executive director of the University at Buffalo's Institute for Healthcare Informatics, said one message that deserves more attention is that most health care workers are vaccinated.
But because hospitals and other health care facilities are stretched thin, losing a relatively small number of employees has disproportionate impact on facilities.
"The vast, vast majority of health care workers understand the importance of getting vaccinated and have gotten vaccinated," Winkelstein said. "That's what getting lost in this. Most people get it."
Catholic Health says 83% of its employees are vaccinated. But that still means 17 of every 100 Catholic Health workers will be unable to work once the mandate kicks in – a sizable gap in the workforce of any business.
The health system said it is offering vaccines through the weekend and will assess whether any nonemergency services will be affected once the mandate takes effect.
While the state's mandate takes effect Monday, there's a wrinkle related to religious exemptions. The state mandate has been partly amended by a federal judge who said the state cannot act against workers who refuse the vaccine based on religious grounds. That temporary restraining order is set to be in place until at least Oct. 12. The state does not want to allow a religious exemption for workers.
Other health care systems in the region have also warned their employees time is running out to comply with the mandate:
• Roswell Park Comprehensive Cancer Center said any employee who is not vaccinated and doesn't have an approved exemption will not be permitted to work starting Tuesday, and will be placed on unpaid leave at that point.
Roswell said 96% its employees are vaccinated, leaving 88 of its clinical workers unvaccinated. All of its physicians are vaccinated, Roswell said in an email to patients. 
"I strongly encourage everyone who can get the vaccine to get it," said Candace Johnson, Roswell Park's president and CEO, in a message to employees. "I know it's not an easy or automatic choice for everyone. But I have seen so much evidence that the vaccines are safe, effective, and the best path we have out of the pandemic realities we are so eager to be rid of.
"I very much want to keep this team in place," Johnson said. "I ask of those of you who have not yet been vaccinated for Covid-19 to reconsider."
Roswell Park said of Friday afternoon, 97% of its employees were vaccinated.
• Kaleida Health said employee requests for religious exemptions must be submitted by 5 p.m. Sunday, and will be processed by Wednesday evening. Employees can continue to work while those requests are under review. Any religious exemptions granted would be conditional, subject to the outcome of the federal court case.
"If an employee's request is not granted, the employee must either get vaccinated in order to work, or they will be terminated" on Thursday, Kaleida said in a message to employees.
If the court rules Oct. 12 that health care workers can't use a religious exemption, those employees would either need to get vaccinated immediately or lose their jobs the following day.
"We absolutely intend to safely and compliantly (implement) the state directive when it comes to ensuring vaccination of our workforce," Kaleida said.
Kaleida told employees that the deadline to be vaccinated – defined as having at least one shot – is 7 a.m. Monday for hospitals, long-term care, ambulatory surgery centers and diagnostic and treatment centers, and 7 a.m. on Oct. 7 for home care and adult day services.
• Erie County Medical Center said as of Monday, "any unvaccinated employee will be placed on unpaid 30-day leave and ultimately terminated as required by the (state Health Department) vaccination mandate."
Starting next week, ECMC is planning to suspend all elective inpatient surgeries and temporarily refuse all intensive care unit patient transfers from other area hospitals. The hospital – home to the region's only Level 1 trauma center – would still accept critical trauma transfer cases.
News staff reporter Sandra Tan contributed to this report.