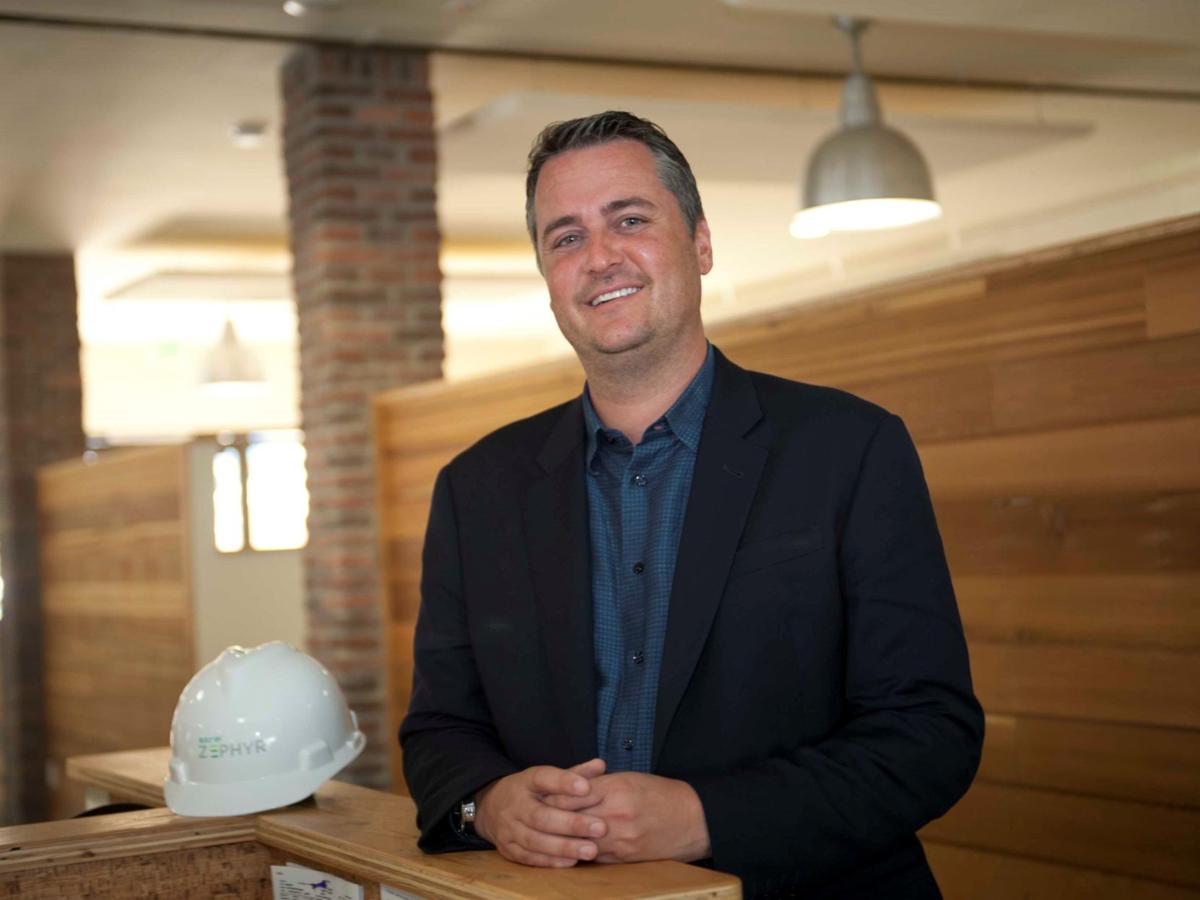 The developers behind a proposed cannabis campus in South Buffalo have high hopes that their $200 million project can finally proceed after last weekend's legislative agreement in Albany to legalize marijuana.
But they're still likely at least a year away from starting up their pot farm.
And they'll be doing it on their own, not with their original California-based partner, Flora.
Executives with Zephyr Partners are still making their way through the 1,000-page bill that they received only 36 hours ago, after state legislative leaders and Gov. Andrew M. Cuomo agreed on a deal that's been more than two years in the making.
The bill still has to be passed by the state Assembly and Senate, but the agreement between Cuomo and the leaders of the two chambers virtually assures that will happen – allowing recreational production, sale and use of marijuana in New York for the first time. Medicinal use is already permitted, but highly restricted.
"We're very excited that New York State is taking a huge leap forward in what looks like passing this legislation," said Brad Termini, Zephyr's CEO and son of Buffalo developer Rocco Termini. "The devil's always in the details, but we're very optimistic that the legislation is a huge step forward to bring our project to fruition."
But that doesn't mean Zephyr will be able to start construction and open its doors anytime soon. Termini said it appears the law gives the state and its new Office of Cannabis Management a year or two to write and implement regulations that will govern the cannabis industry, including special state certification for firms like Zephyr, Termini said.
"We're going to be ready to move forward as soon as the state of New York tells us that we can," Termini said. "So we'll be eagerly awaiting how quickly New York can get its program up and running."
It's been more than two years since San Diego-based Zephyr proposed to build a campus for growing recreational and medicinal marijuana at the Buffalo Lakeside Commerce Park in South Buffalo, just east of Route 5. The investment firm – which was working with a company called Flora California Prime that it owned – agreed to buy eight parcels of land totaling 72.4 acres from the Buffalo Urban Development Corp., for $1.9 million.
Plans called for a sprawling facility on 47.6 acres, with 1.375 million square feet of building space for growing the plants, manufacturing a variety of products and conducting research.
The complex would feature about a dozen buildings, including seven greenhouse or growing facilities totaling 850,000 square feet, plus two "post-harvest" buildings.
An extraction laboratory would take the oil out of the plant to produce balms, lotions, creams, pills, transdermal patches, food, beverages and other health and wellness products – as well as marijuana cigarettes.
The project would also include an incubator facility for Buffalo entrepreneurs and a vocational job-training center with a curriculum developed by Erie Community College. And Zephyr would collaborate with Roswell Park Comprehensive Cancer Center to research how to use cannabis to treat symptoms caused by chemotherapy. 
In all, officials said the project could employ 500 to 1,000 people when fully operational.
Termini said Zephyr's overall development plans haven't changed as it awaited legalization, although some elements may have to be tweaked depending on the details of the new legislation and eventual regulations.
"Our goals largely remain the same, to build a world-class cannabis campus," he said. "All of the components of the initial proposal are still intact."
But Flora is now out of the picture as the tenant and operator. That's because Zephyr sold its stake in Flora at the end of last year. The handful of employees and executives that had been hired for the project two years ago were also let go when plans were put on indefinite hold because of the legislative delays and then the Covid-19 pandemic.
So now, Termini said, he and his partners plan to proceed with a new subsidiary under the Zephyr brand and ownership.
Meanwhile, the land-sale agreement with BUDC is still in place, although it's unclear when the deal might close, said outgoing BUDC President Peter Cammarata.
"We think this is a very positive step, but now they have to negotiate their final certification with the state," said Cammarata, who spoke with Termini on Monday.