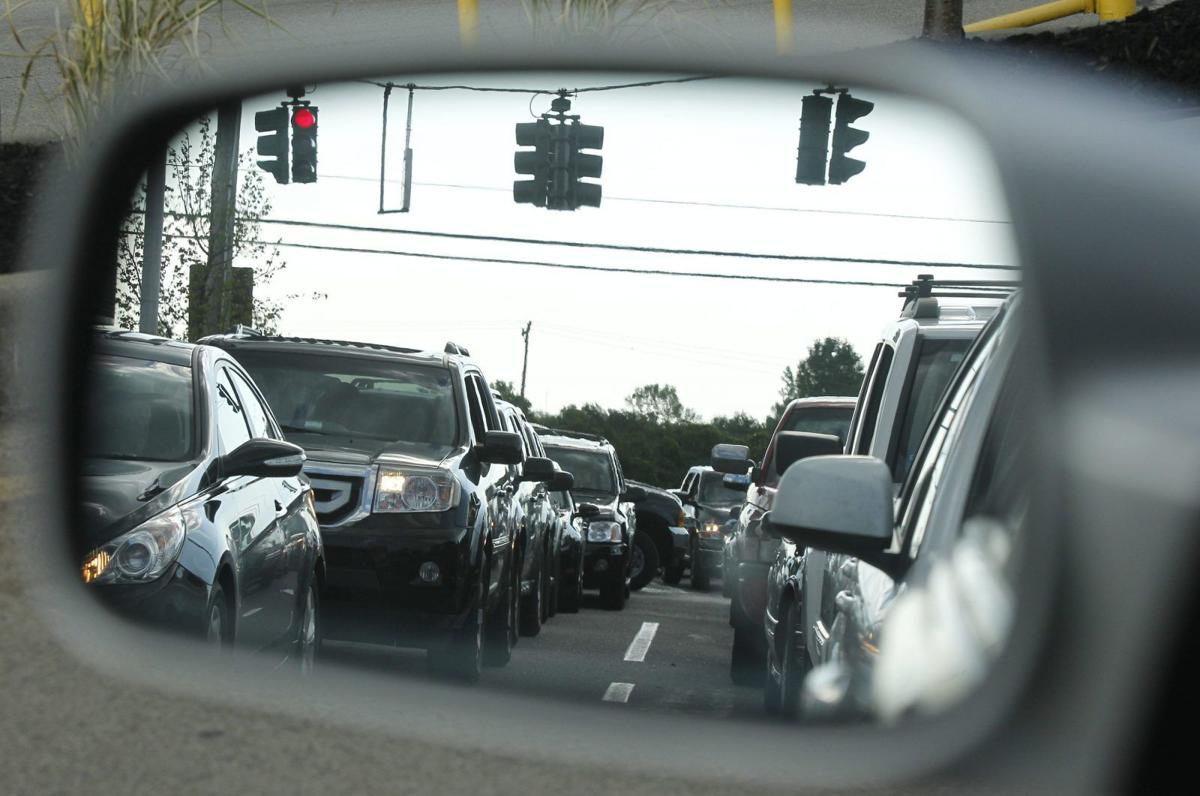 No, you're not imagining it. Chances are, the person in front of you really is a terrible driver.
Drivers in Buffalo are the worst among five big cities across New York State, according to a report from Allstate insurance. The report analyzed auto claims data from the 200 most populous cities across the country.
In Buffalo, drivers crash about every 7.9 years. The national average is 10.57 years between accident claims.
The report looked at a total of five cities in New York State. Buffalo landed at the bottom – worse than New York City. Syracuse fared best with 9.3 years between accident claims, though it's still worse than the national average and ranked 85th out of 200 cities. The report analyzed data from drivers in ZIP codes within Buffalo, not including surrounding suburbs.
Tony Gocella, an Allstate agency owner, guessed there might be a couple of ways Buffalo could rank worse than the notoriously bad drivers in Manhattan. New York City has more professional drivers than amateurs, including taxi drivers, he said. And New York has more commercial drivers who might be less likely to file a claim.
But other than that, Buffalo drivers have earned their poor ratings, unfortunately.
"Buffalo drivers are aggressive. It seems like everybody's always in a hurry," Gocella said.
The most common accident he sees is rear-end collisions, where someone who is not paying attention hits the car in front of them. Texting and other kinds of distracted driving are a big and growing problem, he said.
Of all 200 cities analyzed, Buffalo came in at No. 148.
If you think it's just the winter weather doing us in, think again: The survey was adjusted for precipitation. If it wasn't, Buffalo would have done even worse; dropping to 166th place out of 200.
Allstate also looked at data from drivers equipped with its Drivewise telematics, a plug-in device that tracks drivers' habits and gives discounts to good drivers. Of those drivers equipped with Drivewise, it looked at how many engaged in so-called "hard braking." The more a driver slams on the brakes, the more likely they are to get into an accident.
Nationally, drivers will brake hard 19 times per 1,000 miles. Buffalonians slam the brakes 26.6 times over the same distance, Allstate said.
The city with the best drivers is Brownsville, Texas. Drivers there go an average of 14.9 years between claims. Cape Coral, Fla., has the 10th best drivers; Cary, N.C., has the 12th safest; Port St. Lucie, Fla., is in 14th place; while Scottsdale, Ariz., and Mesa, Ariz., are in 15th and 16th place respectively.
The study was released ahead of the Independence Day holiday, which is typically the deadliest day of the year for car crashes. Last year, there were 37,000 fatal crashes on the holiday, and almost all of them were preventable, according to the National Highway Traffic Safety Administration. Drunk, distracted and drowsy driving, speeding and failing to use safety features such as seat belts were contributing factors in 94 percent of the crash deaths.