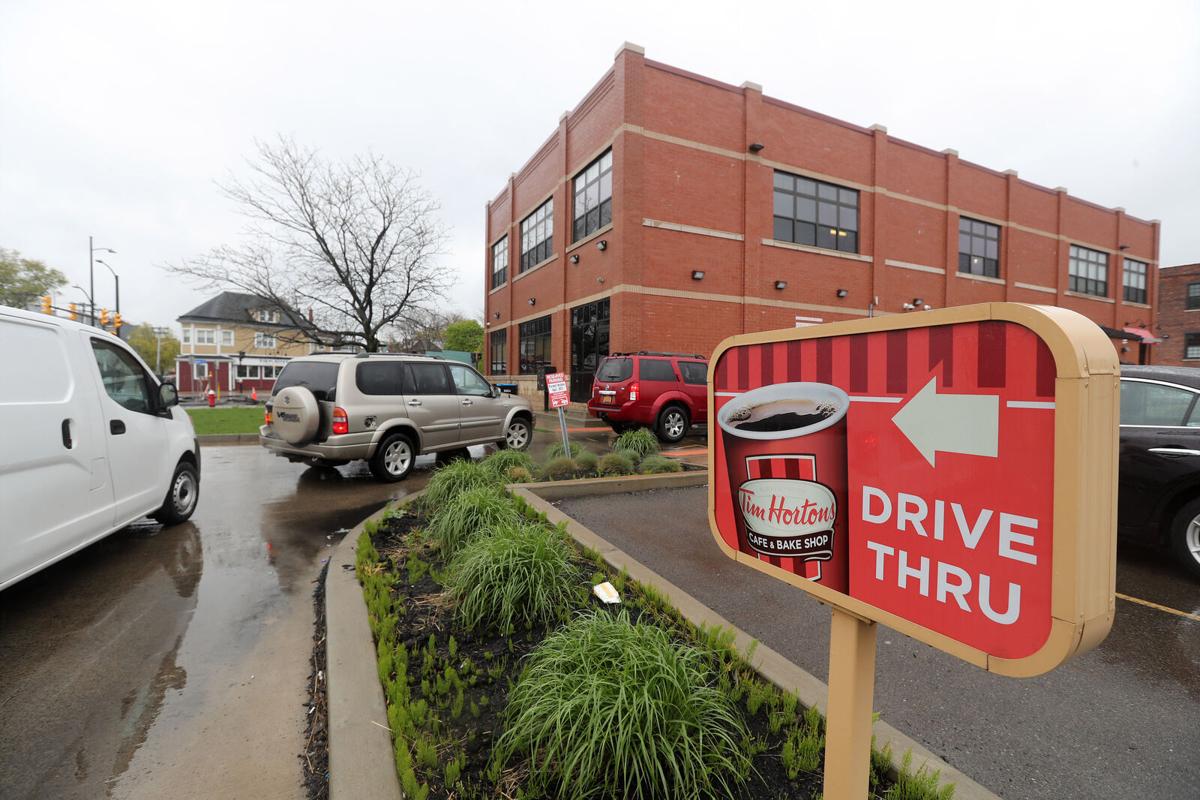 It was like a shot across the bow to developers of fast-food restaurants in Buffalo.
And the message was clear: Stop proposing suburban-style drive-thrus in the city.
Late last month, city zoning officials either denied or tabled critical variance requests for three fast-food drive-thru projects – a new Chick-fil-A at Delaware Consumer Square, a new Tim Hortons Cafe & Bake Shop on Niagara Street and a reconstructed Burger King on South Park Avenue.
The move put city officials trying to stick to local design guidelines aimed at creating a more walkable, urban environment at odds with big international chains with strict design standards that regulate what the restaurants can look like.
But those corporate designs ran afoul of the city's Zoning Board of Appeals because the standard drive-thru plans either weren't designed so the building would stand next to the sidewalk, as required in much of Buffalo, or they weren't allowed at that location at all.
"We have a comprehensive plan and code for a reason," said Bernice Radle, vice chair of the ZBA. "We have to apply the law."
The stance was strong, but even a longtime development critic like Daniel Sack – an advocate for the Green Code, who spoke out against all three drive-thrus – was pleasantly surprised.
"The Zoning Board did the right thing," said Sack, who is also vice president at the Campaign for Greater Buffalo History, Architecture and Culture. "I'm puzzled how much they struggle sometimes, but I know it's difficult for them."
After several years of criticism, city planners are now insisting much more strongly that property owners and businesses adhere to Buffalo's Green Code, instead of expecting to get special dispensation whenever they ask.
That means officials are saying "no" more often, when the answer used to be "yes."
"They do take the Green Code more seriously, because it's still new," said Brendan Mehaffy, executive director of the city's Office of Strategic Planning, which oversees the city's Planning Department and its Planning, Preservation and Zoning Board of Appeals. "They are very serious in that application, and that is a good thing, both for the community and for those applying for variances, because there is predictability."
One of the common points of contention is the distance a building can be set back from the street or property line. For many commercial districts, the city wants buildings right up to the sidewalk.
"Maybe the ZBA is taking a more aggressive stance on the front-setback issue, and perhaps it's a message to the other pending applicants," said Marc Romanowski, a veteran land-use and planning attorney, who represented local Tim Hortons franchisee Kelton Enterprises for its project at 380 Niagara. "I think my client was the unfortunate recipient of the delivery of the message."
As an alternative, Radle and others touted the example set by Ellicott Development Co. with a Tim Hortons project at 1088 Niagara, where the developer initially proposed a suburban-style restaurant but instead had to redesign the mixed-use building in response to community demands. The drive-thru lane now loops around in back, allowing the brick building to have a large presence along the street itself.
"The Tim Hortons on Niagara Street is a great example of where we want to be," Radle said. "They did it well. I think it is good for people to see that the Green Code is working. It's done a lot of good."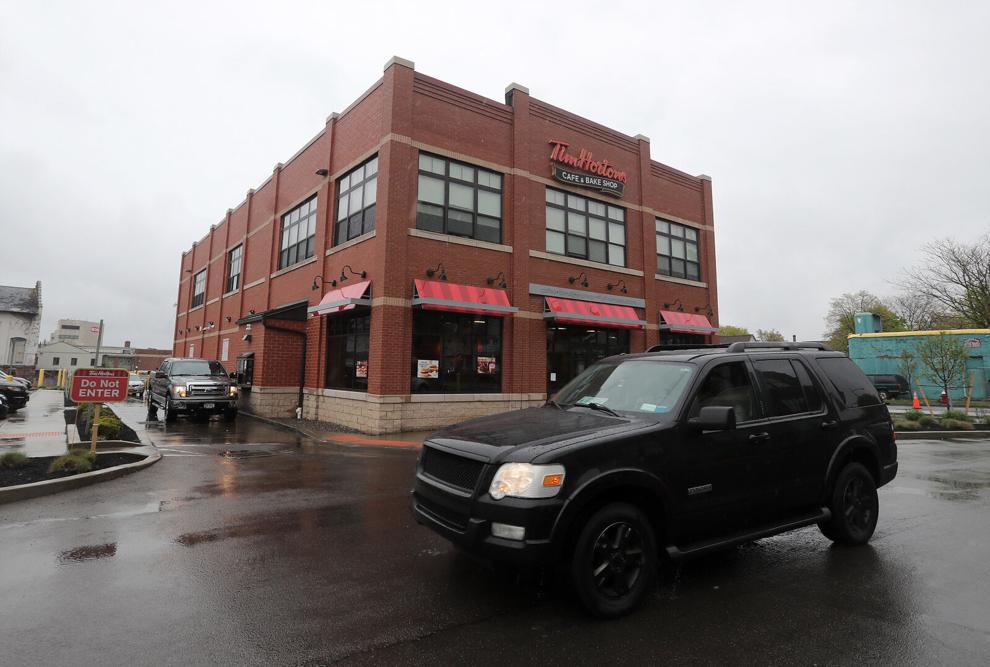 Ellicott CEO William Paladino said the redesign of 1088 Niagara is "not the best layout" and ultimately led to more congestion at the site, although "it's certainly manageable." But he said such compliance is not always possible, depending on the size and configuration of a property. That's why variances are necessary, he added. 
"We try to comply with the Green Code whenever possible," he said. "The Green Code was meant to provide a much more urban, updated zoning code, but it wasn't meant to be a broad brush against every single property in every zone. It's impossible to meet those standards."
But that's what the ZBA was pushing for last month, when it sent three developers back to the drawing board, delighting Sack – who also favors more protection for the environment and less use of cars.
"I think it's good that they're taking a stand about these drive-thrus," Sack said.
"At some point, we have to stop doing everything for the cars," he said. "Everything we do that encourages people using automobiles works against people on bicycles and on foot."
Variances from the city land-use ordinance used to be handed out routinely in years past – albeit inconsistently – under a decades-old set of rules from 1953 that had become a mish-mash of exceptions and exemptions. The prior code was adopted at a time of sprawl, urban renewal and a bigger emphasis on cars and driving.
That was supposed to change with the adoption of the Green Code in December 2016, designed to bring new standards and clarity as to what the city desired and what developers could build.
"Under the old code, you needed variances to have urban, walkable projects," said Buffalo Planning Director Nadine Marrero. "Now the code starts with that."
But neighborhood advocates and civic activists have repeatedly complained that city officials weren't enforcing the rules that they had spent years helping to write, in hopes of preserving their neighborhoods and enhancing walkability.
The city's ZBA has gotten tougher in many situations – fences, parking pads, signage, facade materials – and even pushed back against developer requests for buildings that would be taller than the code allowed on some larger projects. It recently said no to the use of stucco on a facade, and forced another project to cut the size of its parking area.
But much to the outrage of project critics, many controversial variances have still gone through, even if they were reduced in the end.
"When people say we approve everything, most of the people who say that aren't at our zoning board meeting and they don't hear the cases," Radle said. "There are variances that are very valid. There are reasons to make those approvals."
That may be changing, however. The ZBA still approves plenty of requests every month, after considering individual circumstances. In fact, that's its purpose under state law – to allow people with special situations to get relief when standardized zoning rules create conflicts with reality.
The fundamental and rather subjective question comes down to whether the benefit to the applicant outweighs the impact to the neighborhood.
"The board is always trying to take each variance on a case-by-case basis and see what is in the best interest of the community," Marrero said. "For them, enforcing the Green Code means following a process and doing their job. They cannot say yes or no to projects. They are evaluating requests for variances."
The drive-thru rulings showed a more consistent approach by the board, and sent a signal that developers need to think differently when it comes to the city.