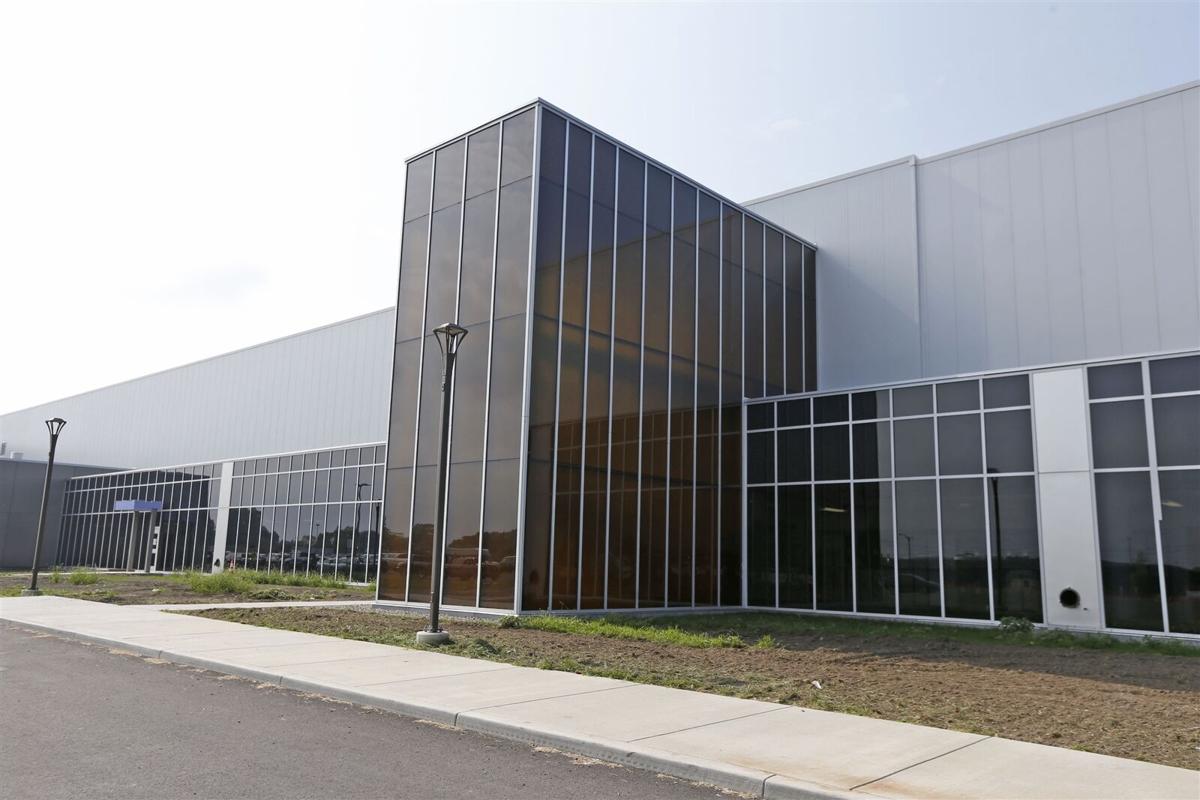 LOS ANGELES - When SolarCity starts making the solar modules for its new solar roofs, they will come from its Buffalo factory.
That puts the 1.2 million-square-foot facility at RiverBend at the center of Elon Musk's plan to move forward the rooftop solar installer's business.
Development of the new solar roof won't have a big impact on the rollout of the Buffalo factory, which  is expected to begin operating by the end of June, said Peter Rive, SolarCity's chief technology officer.
"We don't anticipate a delay," Rive said.
Rive's comments were the first by executives from the rooftop solar installer or Tesla Motors, which is trying to buy SolarCity, about the impact of the new solar roof product on the timetable for the Buffalo factory.
"Over the next six months, our plan is to have module manufacturing happening on schedule," Rive said during a session with reporters after Friday night.
"And then, in the long term, as we look at mass producing high-efficiency cells there, I anticipate those high-efficiency cells being embedded in these roofing tiles," he said. "I see Buffalo as being very central to our manufacturing plans."
Success of the solar roof will have a big say in how successful the Buffalo plant becomes, and whether SolarCity is able to reach its goal of bringing 1,460 direct jobs to the Buffalo Niagara region and another 1,440 jobs here from suppliers and service companies.
The state is building the Buffalo plant for SolarCity to use as part of a $750 million investment through the Buffalo Billion economic development program. The state will own the factory and lease it to SolarCity for $1 a year over the next 10 years. Most of the construction at the Buffalo factory has been completed, with only minor finishing work left.
SolarCity expects to start moving in production equipment into the Buffalo plant in December or January, but the company will begin moving some of its office staff into Buffalo into the new facility on Tuesday, said Kady Cooper, a SolarCity spokeswoman.
Elon Musk doubles as chairman of SolarCity and  CEO of Tesla Motors, which is trying to buy SolarCity in a $2.2 billion merger. He said the modules that go into the solar roof were developed by SolarCity, without input from Panasonic, which signed a non-binding agreement to form a partnership with Tesla on cell production at the Buffalo plant if the merger succeeds in a shareholder vote on Nov. 17.
"Panasonic has not been involved in this," Musk said.
But if the merger is approved and the Panasonic partnership is formalized, the Japanese electronics giant, which has more than 30 years of experience in making solar modules, will play a big role in cell production at the Buffalo plant. SolarCity has never made its own solar panels, let alone on a mass scale at what is slated to be the biggest solar panel factory in the Western Hemisphere, with a capacity to churn out upwards of 10,000 solar panels daily.
Tesla, while experienced in making electric vehicles and in the process of launching a massive battery "gigafactory" in Nevada, also has never made solar panels. So bringing in Panasonic would add decades of solar manufacturing experience to the Buffalo factory, potentially easing a concern of skeptics about both the panel manufacturing venture and the merger.
The solar roofing product is part of Musk's overall vision for turning Tesla into a renewable energy powerhouse that makes products, from electric vehicles to solar panels and batteries, that will be at the center of efforts to reduce the dependence on the fossil fuels that contribute to global warming.
With the solar roofing product, assuming the merger is approved, Tesla solar panels would generate electricity that would be stored in Tesla's sleeker and higher-capacity Powerwall 2.0 batteries. That power then could be used by homeowners to charge their Tesla electric vehicles, since the roofing system could include a Tesla charger.
"It's a really obvious three-part solution," Musk said.