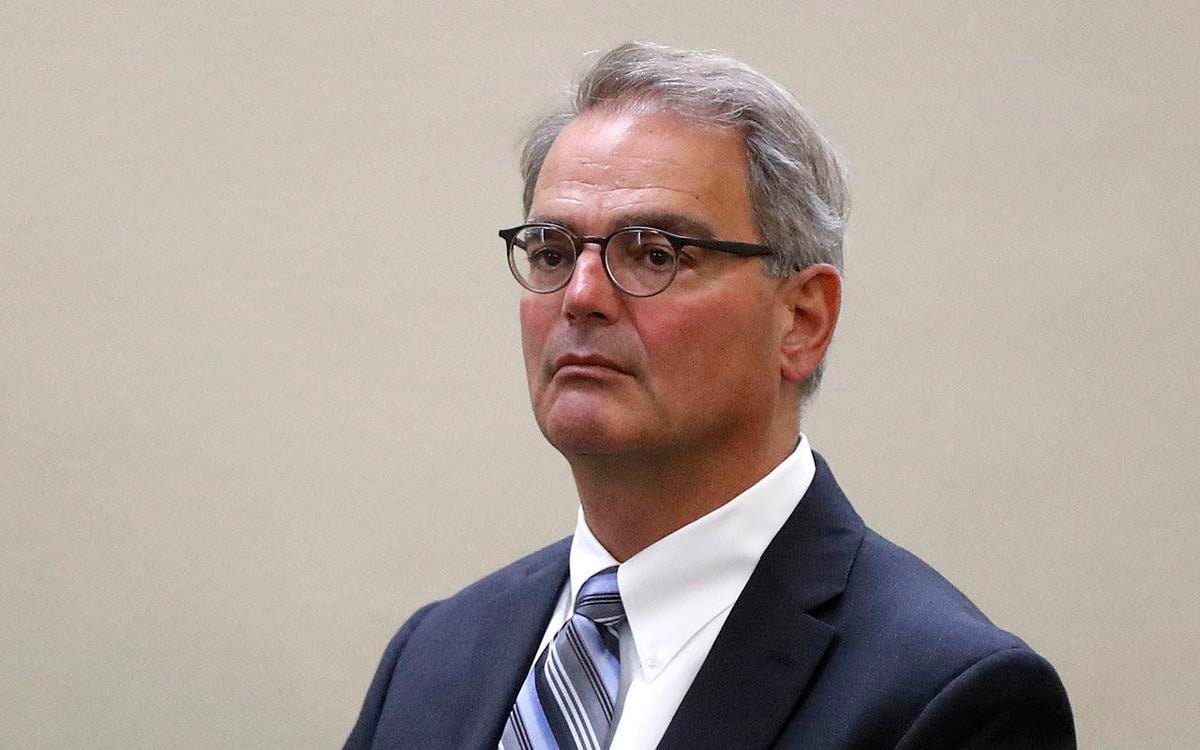 The law firm run by millionaire lawyers Ross M. Cellino Jr. and Stephen E. Barnes has some new competition for personal injury cases – a firm called Cellino & Cellino.
Barnes is outraged over the formation of the new law firm and on Wednesday filed a lawsuit accusing Ross Cellino of secretly starting the firm in an effort to dissolve his old one.
The suit also points to Cellino & Barnes' immense success – each partner earned $65 million in income the past seven years – and suggests that Cellino & Cellino is trying to misappropriate that success.
"It is because of the prosperity of Cellino & Barnes that Cellino & Cellino – self-proclaimed to be a personal injury law firm – has undoubtedly chosen to market itself with such a confusingly similar name, instead of trying to create its own brand," the suit claims.
The attorneys running the new Cellino & Cellino group insist that Ross Cellino has no involvement in the operation. The new firm is headed by Cellino's wife, Anna Marie Cellino, and two of their daughters, Jeanna M. Cellino and Annmarie R. Cellino.
"We are confident the lawsuit has no merit," Annmarie Cellino said in a statement. "The claims are a desperate attempt by Steve Barnes to unreasonably interfere with our representation of clients and our right to practice law."
Attorney Terrence M. Connors, who is representing Ross Cellino, said Barnes' suit is the latest example of the "dissension and deadlock that requires dissolution of Cellino & Barnes."
"Ross' co-owner has filed an unauthorized lawsuit on behalf of the firm – likely using firm funds – to prevent Ross' wife and daughters from starting their own firm," Connors said in a statement.
The dispute over Cellino & Cellino is the latest bad turn in the rocky relationship between the two men who founded the financial juggernaut Cellino & Barnes.
The two men spent more than two decades building one of the nation's most financially successful injury law firms before May 2017, when Cellino filed a lawsuit saying he could no longer stand working with Barnes and seeking to dissolve the law firm.
On Wednesday, Barnes upped the ante by seeking a federal court injunction as part of his new lawsuit.
"The injunction is necessary to stop the lawyers at Cellino & Cellino, not from practicing law, but from infringing on Cellino & Barnes' trademark," Christopher M. Berloth one of Barnes' lawyers, said Wednesday.
The suit also seeks an unspecified amount in damages.
Berloth said his client's trademark allegations do not hinge on proving Ross Cellino is involved in the new firm. However, the suit goes out of its way to repeatedly make the case that Cellino is working behind the scenes with his wife and two daughters.
The suit also claims that Cellino & Cellino, because of Ross Cellino, can access and use inside information from Cellino & Barnes.
"We do take the position that Ross Cellino is personally involved," Berloth said. "It goes to show that the formation of Cellino & Cellino does not pass the sniff test."
The suit points to the Cellino & Cellino name, the firm's emphasis on personal injury law and its marketing strategy to suggest that the new firm is infringing on the Cellino & Barnes trademark.
Barnes claims the firm owns patents on its name and 888-8888 phone number, and notes that Cellino & Cellino's phone number is 888-2020. He said the number is a variation of Cellino and Barnes' old number – 854-2020 – and new number.
"To me, anyone who sees this law firm is going to question why they're acting in such a similar fashion to Cellino & Barnes," Berloth said.
Annmarie Cellino, in a statement responding to Barnes' allegations, pointed to ethics rules that require lawyers in New York State to use their names and said, "In essence, Steve Barnes is attempting to bully my mother, my sister and me from practicing under our own name."
"We are one of the few all-female law firms in Western New York, and we are proud and excited to continue to grow this new law practice," she said. "We will let the court and our attorneys handle this frivolous lawsuit."
In his suit, Barnes details Cellino & Barnes' economic success – $1.5 billion in personal injury settlements in the past decade – and argues that Cellino & Cellino is simply trying to capitalize on that success.
The suit also details Barnes' and Cellino's annual income the past five years, a figure that ranged from a low of $8 million for each partner in 2014 to a high of $15.5 million for each one last year. Cellino and Barnes are the law firm's only stockholders.
In the state court suit that began two years ago, the two men have repeatedly accused each other of financial improprieties in a series of nasty court filings, but have continued working together.
Both men deny wrongdoing and each blames the other for their disagreements. Cellino accuses Barnes of "lies," "bullying" tactics and deceptive financial practices. Barnes claims that Cellino engaged in "selfish" and "reprehensible behavior," putting his own interests ahead of the firm and its clients.
State Supreme Court Justice Deborah A. Chimes, who has delayed several times the start of a trial in the case, recently set a new trial date of Aug. 6.
According to court papers, Barnes' refusal to hire one of Cellino's daughters as a lawyer for the firm was one of the causes of Cellino's anger toward his longtime business partner.
The News reported on April 30 that Cellino's wife and daughters are starting a downtown law firm that will specialize in personal injury law and compete with Cellino & Barnes and other Buffalo law firms. Anna Marie Cellino is an attorney, an accountant and a former president of National Fuel Gas Distribution Corp. She and her two daughters – and new law partners – are all graduates of the University at Buffalo Law School.
A news release issued in late April announced the formation of the new Cellino & Cellino firm, saying it would begin operations June 1 in downtown Buffalo. The news release said Ross Cellino "is prohibited from involvement in the new firm and will have no comment on it."
The Buffalo News: Good Morning, Buffalo
The smart way to start your day. We sift through all the news to give you a concise, informative look at the top headlines and must-read stories every weekday.