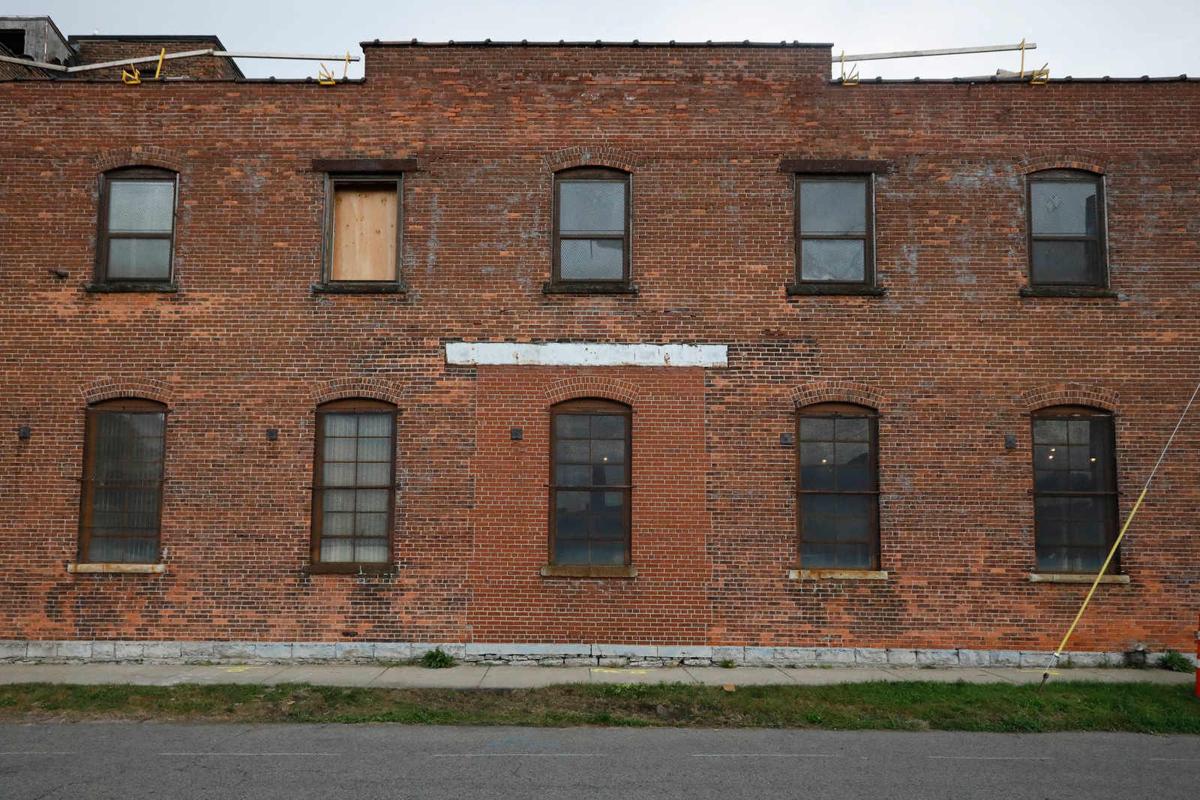 Who needs a Barcalounger when you can have a bed and kitchen instead?
It's been more than four years in the making, but construction is finally underway on a venture to convert the sprawling Old First Ward manufacturing plant that made the classic recliners into apartments, a restaurant and other uses.
The ambitious project to revive the century-old factory was supposed to have started more than a year ago, but the financing and kickoff were significantly delayed by the pandemic.
So Friday's official launch was a cause for celebration by the development partners, as crews were already hard at work behind construction fences and inside the facility.
"Finally, it's happening," said architect and developer Karl Frizlen. "It has been a long time coming. Normally a project doesn't take that long, but it's a complex building. It's a large, gigantic facility."
The $35 million project by Frizlen Group and Michael Masters' BRD Construction will turn the eight-building complex at 225 Louisiana St. into Barcalo Buffalo Living & Commerce, a mixed-use community with 116 apartments and 30,000 square feet of commercial space.
At the same time, it will restore a cluster of historic buildings near the Buffalo River that have long sat underused – representing another transformation of the city's heritage while adding to its rental housing stock.
"This will be great for the community and for the City of Buffalo, " Masters said.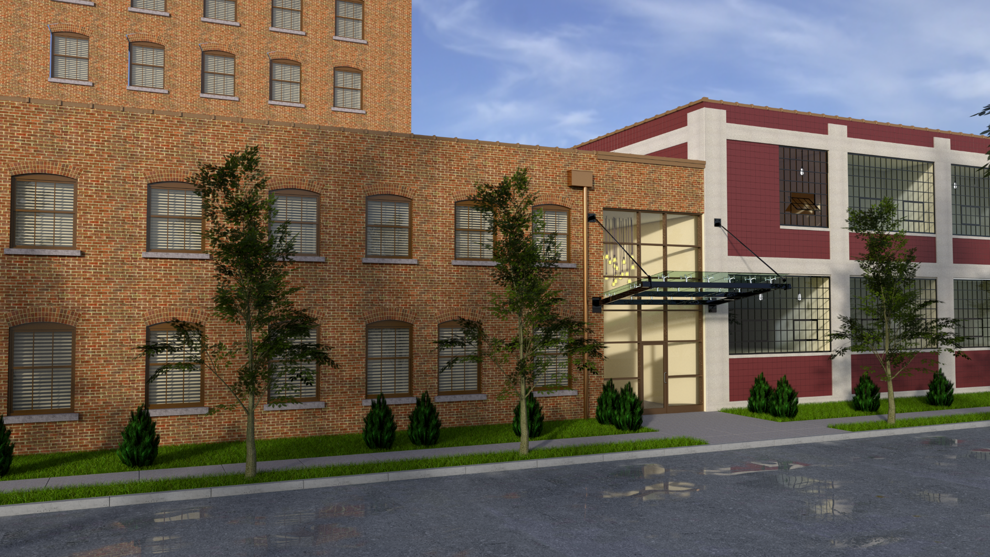 The apartments – mostly market-rate units – will consist of an almost equal mix of one- and two-bedroom loft units, as well as a number of three-bedroom apartments. They will mostly be located in the multistory buildings, while the single-story sections will house commercial space and common areas. An unspecified number of apartments will be priced about 10% to 15% below market levels, but are not subsidized as "affordable" units for certain incomes.
"They will be attractive to a wider audience of tenants," Masters said. "On other projects that we've done, that seems to work really well for leasing. They fill up fast and stay full."
The units will range in size from less than 500 square feet for the smallest units, with a monthly rent of about $700, to the largest three-bedroom apartment on the fifth floor, with as much as 1,700 square feet and a rent of over $2,000. However, the majority of units fall in the middle, including one-bedroom units of 650 to 700 square feet for $1,100 and two-bedroom units of 1,200 to 1,300 square feet at $1,500.
The project will also feature a blend of "urban-outdoor" amenities such as a rooftop patio with views of downtown Buffalo, the waterfront and nearby grain elevators, as well as a fitness and workout center, bicycle and kayak storage, a dog-wash station, "leisure seating" in common areas, a cafeteria and a laundromat, which was promised to the local neighborhood as part of the project. A small grocery store has also been discussed to meet a local need.
Frizlen and Masters also hope to secure a coffee shop and a restaurant for some of the commercial space, and will seek out other light manufacturing, office, artist or retail tenants to fill out the remainder of the space. Commercial leasing is being handled by Schneider Real Estate Services, and Frizlen and Masters have been working with the community to identify uses that will benefit the neighborhood while also being commercially viable.
"Karl Frizlen looks at buildings throughout the City of Buffalo, and consistently envisions ways to bring new life and uses," said Lisa Hicks, Buffalo's director of development.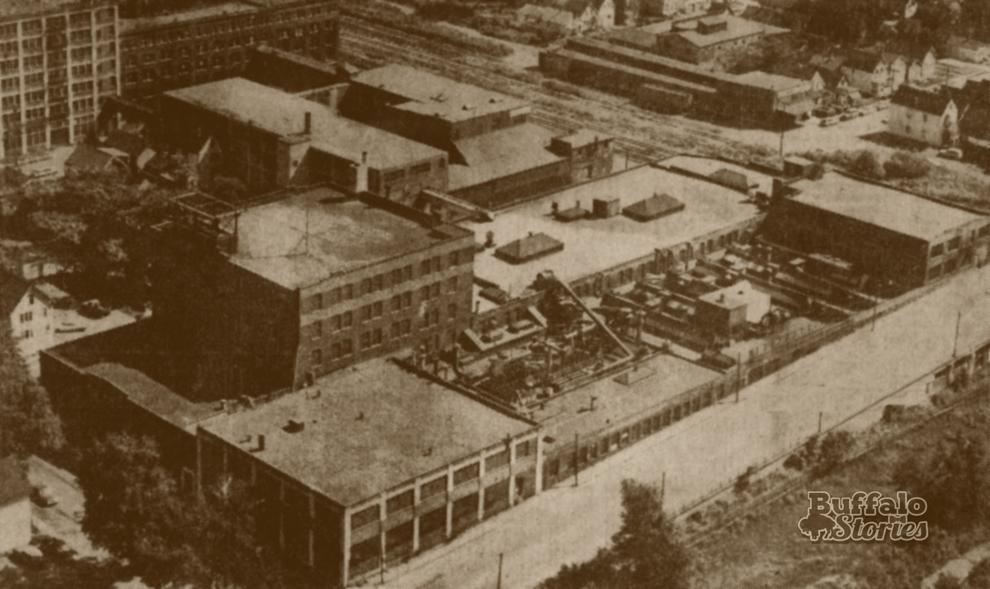 Originally built in phases over 20 years from 1896 to 1917, the former Barcalo Manufacturing Co. complex consists of both concrete and timber-framed buildings of varying heights, ranging from a one-floor foundry to a five-story structure. The developers plan to restore a second floor to one single-story section, where the original upper level burned down 30 years ago.
Besides its namesake recliners, Barcalo's diverse product line also included metal furniture, mattresses and box springs, hand tools, automobile parts and airplane plates. The company ceased operations at the facility in 1963, and the complex was owned for several decades by the Sansone family, which maintained it while leasing portions of the space to various light commercial tenants and artists.
The facility occupies an entire city block, bounded by Louisiana, Kentucky, O'Connell and Republic streets, across from Father Conway Park. A former alley that once stretched from O'Connell to Republic is now a 600-foot interior corridor in the complex, with entrances at both ends.
The developers received a $300,000 grant from National Grid to make the building mostly electric and reduce carbon emissions. The project will also include solar panels, a green roof and heat pumps. And it will include 140 parking spaces, including 45 grade-level indoor spaces in the building that are accessible from Kentucky Street.
Frizlen and Masters began working on plans for the project four years ago, and thought they had all the necessary approvals and financing by late 2019 and early 2020. But they were scheduled to close on their construction and permanent financing from New York City-based Community Preservation Corp. in March 2020 – right when the Covid-19 pandemic upended everything, prompting CPC and other lenders to suspend new projects for a while.
Construction actually began five months ago in the vast building, and some 50 workers will be onsite every day for the next two years. The project is expected to be completed and open in 2023.
Besides CPC and investors, financing includes state and federal historic tax credits, as well as brownfield tax credits, as the site is located in a Brownfield Opportunity Area and a new federal Qualified Opportunity Zone. Additionally, the project received sales and mortgage tax breaks from the Erie County Industrial Development Agency and property tax incentives through the city's participation in New York's 485-a program.